"We sit in the sun in wait. We sleep. And we dream. Each of us dying slowly in the prison of our minds."  Such is the bleak philosophy of Messiah of Evil, an underseen horror gem from the early Seventies.  Husband and wife team, William Huyck and Gloria Katz, the screenwriters of American Graffiti (also 1973), were promised a modest amount of money to make a movie…  as long as it was a horror movie.  So, what do you get when two artists with little to no interest in horror make a horror film?  Something pretty special, as it turns out.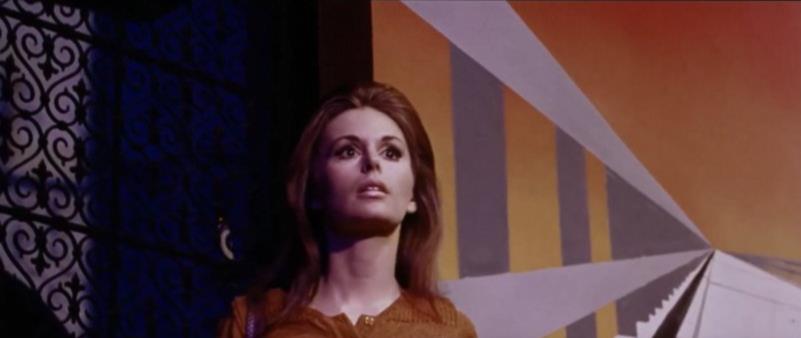 The story is told in flashback in the words of Arletty (Marianna Hill), the inmate of an insane asylum.  She tells of how she traveled to the small, seaside town of Port Dune, after receiving a series of disturbing letters from her reclusive artist father (Royal Dano).  When Arletty arrives at her father's house, the old man is gone, but the diary he left behind recounts a tale of dread, abominations, and madness.  As Arletty searches for her missing pater, she encounters a ménage à trois of bohemians (Michael Greer, Anitra Ford, and Joy Bang) and a loony old man (the incomparible Elisha Cook Jr.) who imparts the legend of the "blood moon."  And then things go totally wackadoodle.
Are we meant to believe Arletty's story, or are her warnings merely lunatic ramblings of an unsound mind?  I don't think Huyck and Katz were very much interested in the answer; and ultimately, it doesn't really matter.  If you are looking for a strong story, or any kind of narrative logic, Messiah of Evil is probably not the film for you.  It is a movie about mood, and color, and Lovecraftian foreboding, and as such, it unspools with the incoherence of a nightmare.  In that way, Messiah of Evil had much more in common with the Italian horrors of its day, than with anything that was being produced stateside at the time.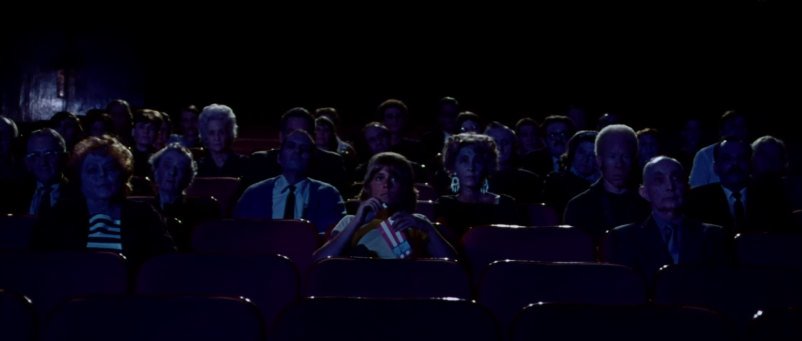 For a low-budget product of a first-time director, Messiah of Evil is very artfully made.  Each scene is beautifully composed, and the use of primary-colored lighting mirrors the best work of Mario Bava and Dario Argento.   Finally, setting many scenes in an artist's studio was a masterstroke, as the pop art paintings in the background add to the atmosphere of unreality.  If you are willing to go along with its ride, Messiah of Evil is a rewarding experience that you won't soon forget.
USA/C-90m./Dir: William Huyck/Wr: William Huyck and Gloria Katz/Cast: Marianna Hill, Michael Greer, Joy Bang, Anitra Ford, Royal Dano, Elisha Cook Jr., Charles Dierkop, Bennie Robinson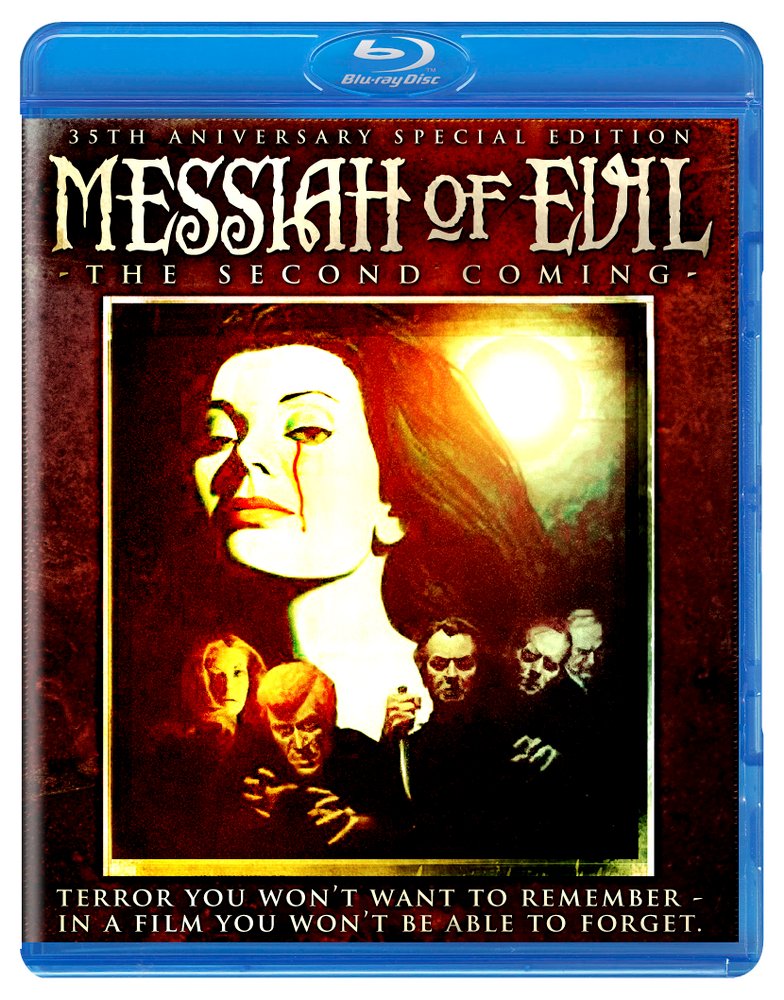 If You Like: Dreamlike horrors, such as Suspiria (1977) and Carnival of Souls (1962)
Video: If you want to experience Messiah of Evil as its full Technicolor glory, the 40th Anniversary Special Edition Blu-ray from Code Red is the only option.  Not only is it a beautiful transfer, supervised by director William Huyck and editor Billy Weber, it contains a great package of special features, including an audio commentary, featurette, and extra short films from Huyck and Katz.
Streaming: You can find lower resolution, faded, or pan and scan copies of the film on Amazon Prime and elsewhere, but due to the importance of the visuals, I highly recommend purchasing the blu-ray.
More to Explore: Next, you might want to try Mario Bava's dreamlike masterpiece, Lisa and the Devil (once again 1973).
Trivia: The man running for his life in the film's opening scene is future director Walter Hill.  Also, if Royal Dano's voice sounds familiar, you may have visited Disney World recently.  He voiced Abraham Lincoln in The Hall of Presidents.
For More Info: Consult Stephen Thrower's grindhouse encyclopedia, NIGHTMARE USA: The Untold Story of the Exploitation Independents
.