This morning, Home Theater Forum broke the story of Twilight Time's online exclusive Blu-ray releases for November.  The following five titles are all scheduled to ship on November 14th: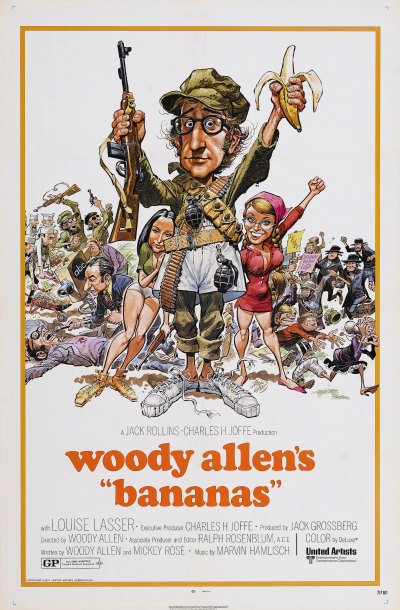 BANANAS (1971) BLU-RAY – Woody Allen's Mad Magazine-like take on a Latin American revolution features his greatest character name… Fielding Mellish.
DR DOLITTLE (1967) BLU-RAY – A notorious box office bomb during its original release, this underrated Leslie Bricusse musical is getting a 4K restoration!
GIDGET (1959) BLU-RAY – It's the ultimate, "Look at me–I'm Sandra Dee," movie.
SAYONARA (1957) BLU-RAY – Brando must confront his own prejudices and the U.S. Army's opposition to marriages between American troops and Japanese women when he falls in love with a beautiful Japanese entertainer (Miko Taka).
THE YELLOW HANDKERCHIEF (1977) BLU-RAY – This award-winning Japanese comic melodrama about a trio of strangers sharing a road trip has been remade multiple times.  This is the original.
These titles will only be available through twilighttimemovies.com or screenarchives.com.