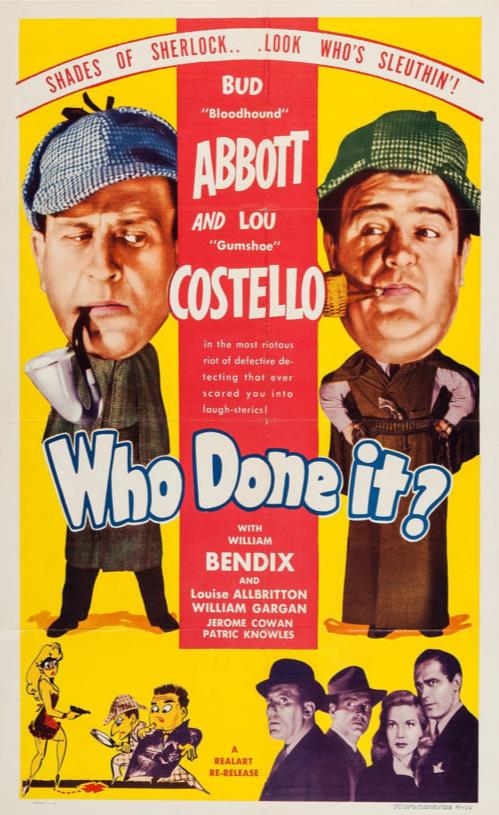 Most casual film fans know exactly one Abbott and Costello film — Abbott & Costello Meet Frankenstein.  That's a fine film and a near-perfect blending of the Universal horror aesthetics and Bud and Lou's burlesque slapstick.  But, (and I know this is heresy) it is not the team's best film.  Abbott & Costello Meet Frankenstein was the boy's twenty-second film in eight years, and their enthusiasm was beginning to lag, if ever so slightly.  I prefer their early films, when they were comparatively young, energetic, and excited with their new-found fame.
One of the best of the A&C comedies is Who Done It?, a comedy take on murder mystery pictures, with the boys playing amateur sleuths.  Bud and Lou had made eight films prior to Who Done It?; but it was the first movie in which the team was trusted to carry the film entirely on their shoulders.  Unlike the previous films, there were no song and dance numbers, featuring the biggest bands and singers of the time (often The Andrews Sisters).  Whether due to the increased popularity of the team or the film's noirish atmosphere, it was decided that there would be no distractions from the story or the boy's lowbrow humor.
The threadbare plot has Bud and Lou starring as soda jerks who dream of writing radio crime dramas.  When they witness a murder in a radio studio, they decide to impersonate police detectives, thinking that if they can solve the case themselves, the heads of the radio network will have to hire them.  How solving a real murder will prove their script-writing prowess is a mystery that no one bothers to explain, but it doesn't really matter.  The plot is just an excuse for the Bud and Lou to showcase their verbal gymnastics and physical shtick.   With a cast of familiar character actors, surprisingly effective direction and cinematography, and a stronger-than-usual script, Who Done It? is a gem.
USA/B&W-76m./Dir: Erle C. Kenton/Wr: Stanley Roberts, Edmund Joseph, and John Grant/Cast: Bud Abbott, Lou Costello, William Gargan, Louise Allbritton, Patric Knowles, Don Porter, Jerome Cowan, William Bendix, Mary Wickes, Thomas Gomez, Ludwig Stossel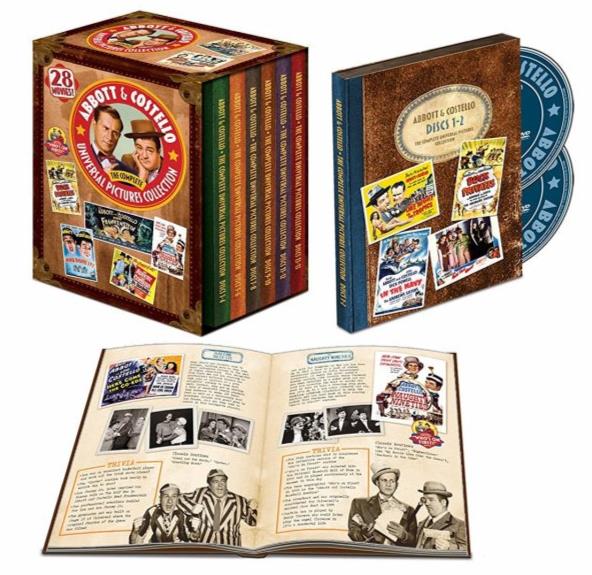 If You Like: Abbott and Costello Meet Frankenstein (1948) or just A&C in general
Video: Abbott & Costello: The Complete Universal Pictures Collection
contains Who Done It? and the 27 other films that Bud and Lou made for Universal Studios.  The set includes many extra's, including a Who Done It? audio commentary by Frank Conniff  (MST3K's "TV's Frank").
Streaming: Not currently available
More to Explore: Other comedy mysteries that you may want to try next include Whistling in the Dark (1941) with Red Skelton or Bob Hope's string of "brave coward" films of the late Thirties and Fourties, beginning with The Cat and the Canary (1939).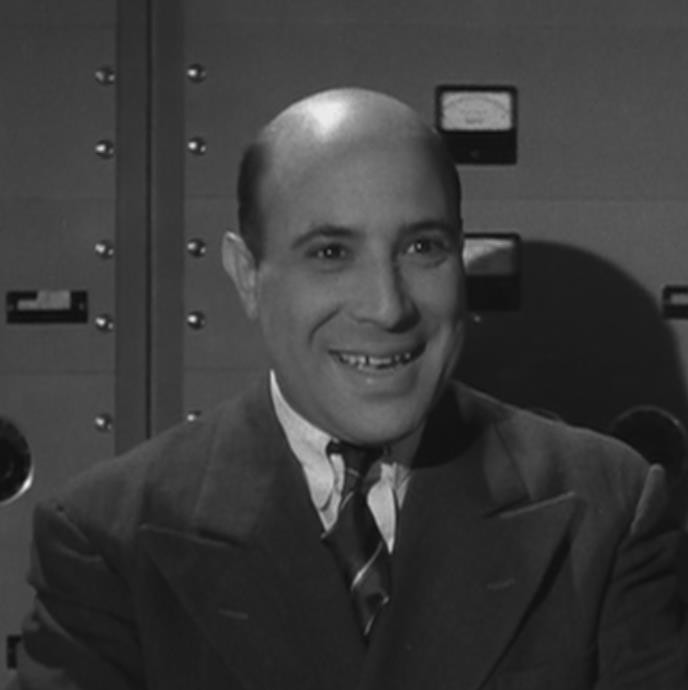 Bobby Barber Sighting: Bald, diminutive character actor, Bobby Barber, was hired as a "court jester" to keep Bud and Lou entertained on the set with various goofs and pranks.  His hangers-on status extended to uncredited bit parts in many A&C movies.  Bobby shows up at the 75 minute mark in Who Done It? as a radio technician testing a super transmitter.
For More Info: Consult Abbott and Costello in Hollywood
 by Bob Furmanek and Ron Palumbo, the A&C Bible.