Salutations, bargain hunters,
Black Friday can be a bit overwhelming with every website on the planet offering some kind of deal.  Here is an overview of some of our favorite bargains being offered this weekend to help you in your pursuit of Blu-ray bargains:
Amazon.com will be offering numerous limited-time deals throughout the day.  If you decide to peruse Amazon's deals, do us a favor and enter through our Amazon shop or one of the many Amazon links on our site (including the one above).  You don't need to purchase our recommended items.  We'll get a tiny percentage of the profit from any Amazon purchase you make before you move onto another website.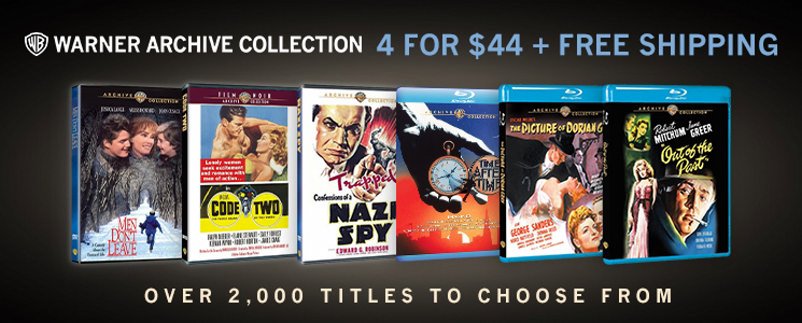 The Warner Archive Collection is having a rare "4 for $44" sale, including many of their Blu-ray titles.

Vinegar Syndrome is offering 50% off on most of their titles, plus they are premiering limited edition Blu-rays of Liquid Sky (1982), Ice Cream Man (1995), and Disconnected (1984).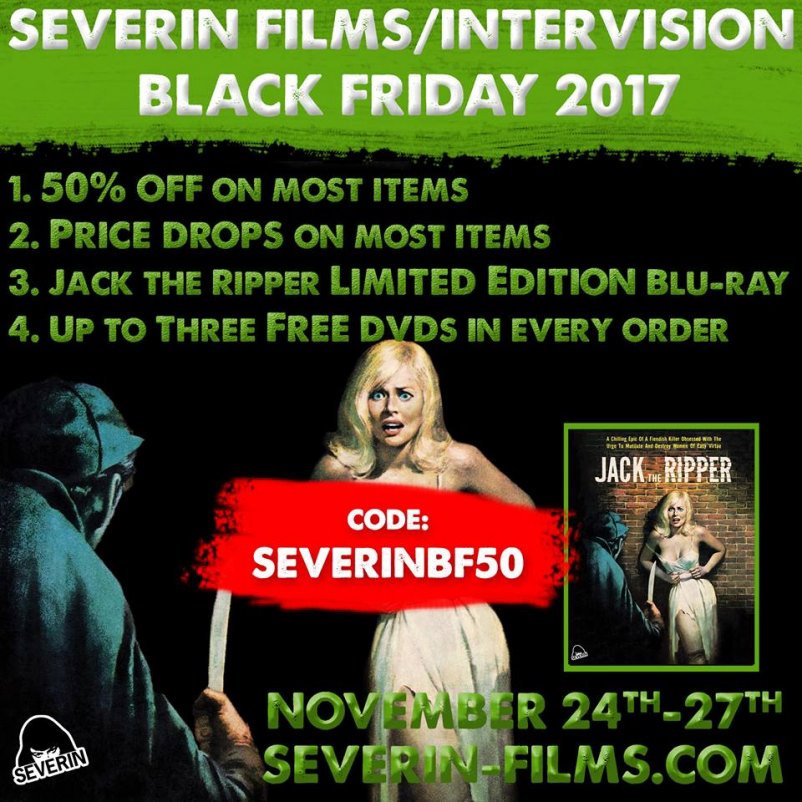 Severin Films is offering 50% off with the code SEVERINBF50 on titles that they haven't released in the past six months, plus they are premiering a limited-edition Blu-ray of Jack the Ripper (1959).
Ronin Flix has a 30-50% off sale, depending on the number of Code Red and Scorpion Releasing titles purchased.  Enter the codes listed above at checkout.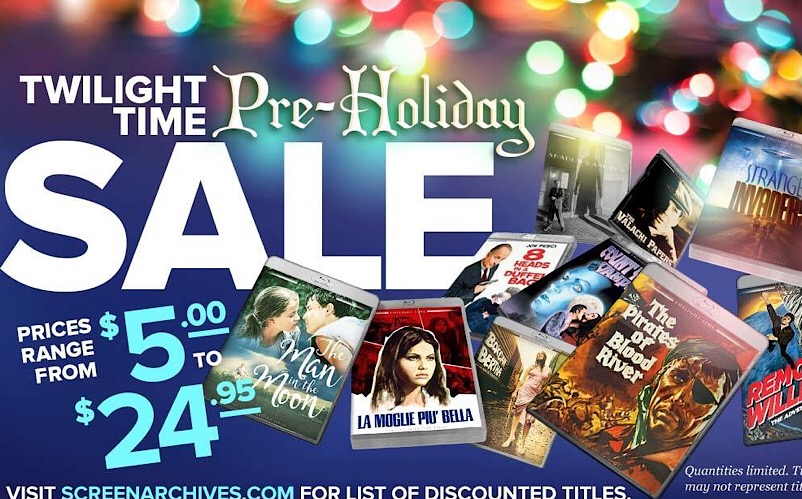 The Twilight Time sale at TwilightTimeMovies.com and ScreenArchives.com continues, with prices from $5.00 – $24.95 on their limited-edition titles.

Barnes and Noble continues their 50% off Criterion Collection sale!

Best Buy has many 4K UHD releases priced at $9.99 – $14.99, including recent Marvel and DC blockbusters.