Allow me to extend a hearty handclasp of appreciation to Kino Lorber!  Today they confirmed the release date and provided specs for their upcoming Blu-ray releases of the silent W.C. Fields films It's the Old Army Game (1926) and Running Wild (1927).
Fields is my favorite film comedian, so I cannot wait to get my hands on these rare examples of his pre-sound films.  Plus, it is a very welcome surprise that Kino is making the extra effort to commission new musical scores and audio commentaries for these releases.  Hopefully, Fields' other surviving Paramount silent, So's Your Old Man (1926) will follow sometime in the future.
Here's the announcement from the Kino Lorber Facebook page:
Coming out on DVD and Blu-ray March 13th from Kino Classics!
Two W.C. Fields silent classics, available separately: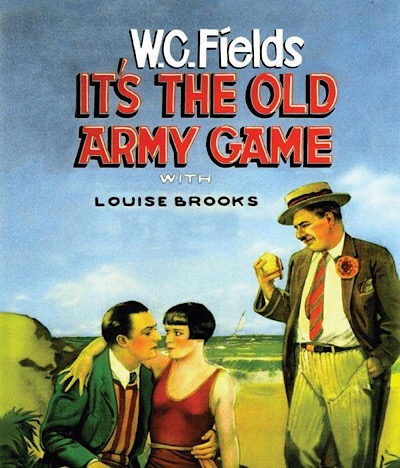 IT'S THE OLD ARMY GAME (1926)
Starring W.C. Fields and Louise Brooks
Directed by A. Edward Sutherland
Bonus Features:
Audio commentary by film historian James L. Neibaur, author of THE W.C. FIELDS FILMS
New score by Ben Model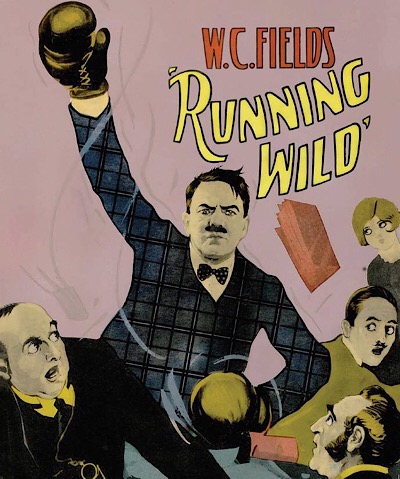 RUNNING WILD (1927)
Starring W.C. Fields and Mary Brian
Directed by Gregory La Cava
Bonus Features:
Audio commentary by film historian James L. Neibaur, author of THE W.C. FIELDS FILMS
New score by Donald Sosin