Just two months before The Hateful Eight (2015), Quentin Tarantino's 70mm Western, was released to great acclaim and ballyhoo, another Western, also starring Kurt Russell, premiered unceremoniously on the small screen through video-on-demand.  This was a criminal treatment of Bone Tomahawk, because it was not only the better of the two films; it was the best American Western since the Coen Brothers' True Grit (2010) and one of the most assured directorial debuts in film history.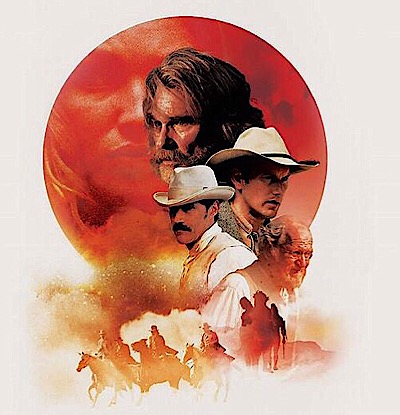 Like the John Ford classic The Searchers, Bone Tomahawk tells the story of a rescue party's attempts to track a band of savages that have abducted a group of townspeople.  However, in this case, the savages are primitive cannibals, nicknamed "Troglodytes" by the more civilized Indian tribes.  The small posse is made up of the town sheriff (Kurt Russell), his over-the-hill backup deputy (Richard Jenkins), an injured cowboy whose wife is one of the abductees (Patrick Wilson), and a sharply-dressed gunslinger (Matthew Fox).  Along the way, our heroes must deal with unforgiving terrain, bushwhackers, personal quarrels, grave uncertainty, physical pain, and inner demons before reaching the ultimate threat.
Bone Tomahawk has been described as The Searchers meets The Hills Have Eyes.  While that characterization is accurate, don't let that pitch deter you from experiencing the film.  Rest assured that Bone Tomahawk is much more of a Western than a horror flick.  There are only a couple of graphic moments in the movie, and they are sufficiently telegraphed to allow the more squeamish in the audience to avert their eyes.  While these moments are shocking, they are not gratuitous. They are necessary to establish the severity of the threat that the lead characters are up against.  
Speaking of the leads, if you see the film for no other reason, do so because Kurt Russell and Richard Jenkins give career-best performances.  Jenkins has the showier role as Chicory, the aging backup deputy — the type of role in which Walter Brennan would have been cast during the golden age of movie Westerns — and it is a masterful display of physical transformation and line delivery.  Jenkins rings every possible iota of humor and pathos from the page.  Kurt Russell, our closest modern-day equivalent to John Wayne, is equally excellent in the more traditional hero role.  At this point in his career, Russell can exhibit towering strength, simmering anger, or grave concern with a minimal glance or gesture.  The way he forcefully rights an overturned chair says volumes without a single spoken word.  While the rest of the cast are first-rate and equal to the task at hand, Russell and Jenkins are simply magnificent.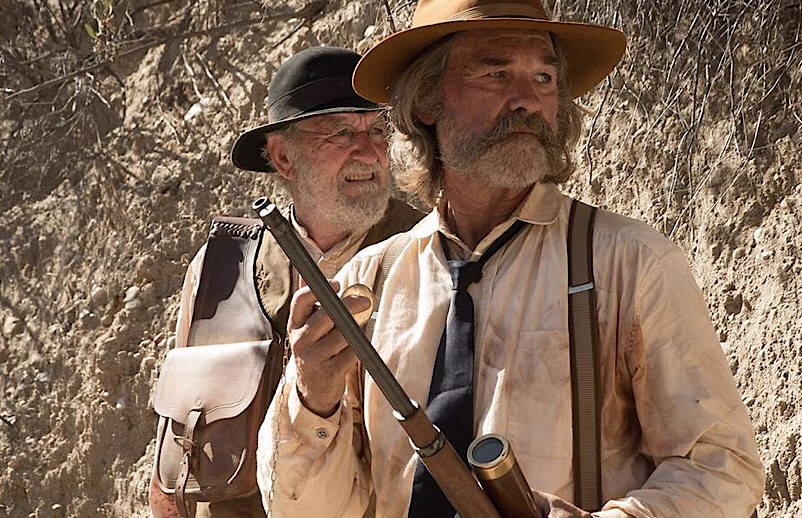 The film has a greater scope and sheen than one would expect from a 1.8 million dollar production from a first-time director.  The direction and cinematography, while not showy, are skillful and perfectly appropriate for the material.  Best of all is the script, which is smart, constantly surprising, and filled with unexpected turns of phrase.  The dialogue is filled with witty, philosophical banter (as the video above ably displays).  Based upon this outstanding first outing, I can't wait to see what other magic tricks writer-director S. Craig Zahler has up his sleeve.

USA/C-132m./Dir: S. Craig Zahler/Wr: S. Craig Zahler/Cast: Kurt Russell, Patrick Wilson, Matthew Fox, Richard Jenkins, Lili Simmons, David Arquette, Sid Haig, Evan Jonigkeit, Fred Melamed, James Tolkan, Kathryn Morris, Zahn McClarnon
If You Like: I encourage fans of HBO's Deadwood to give this movie a try.  It helped fill the Deadwood-sized hole in my heart.
Video: Image Entertainment released a budget-priced Bone Tomahawk blu-ray
. Trust me. It's worth the blind buy.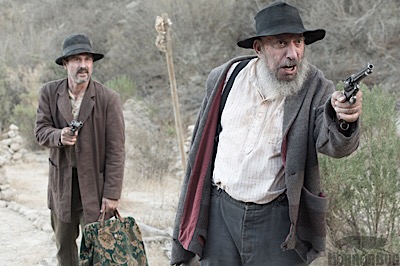 Streaming: It is currently available on Amazon Prime.
More to Explore: If you haven't already seen it, it's about time you watch The Searchers (1956).
Trivia: The final script used in Bone Tomahawk was also the first draft.
For More Info: S. Craig Zahler began as a novelist.  If you enjoy the witty dialogue and unexpected situations in Bone Tomahawk, you may want to check out his Western novels A Congregation of Jackals
and Wraiths of the Broken Land
.