George A. Romero gave birth to the modern zombie film with the 1968 release of Night of the Living Dead, which he followed up with Dawn of the Dead in 1978. That's a big gap, and one in which Mr. Romero was not idle.  Now, thanks to Arrow Video, we are treated to the three films that the director made during that period in their box set George A. Romero: Between Night and Dawn (6-Disc Limited Edition) [Blu-ray + DVD]
. Individual Blu-rays are dedicated to There's Always Vanilla (1971), Season of the Witch (1972), and The Crazies (1973) — three very different movies that chronicle the journey of a master filmmaker at the beginning of his career.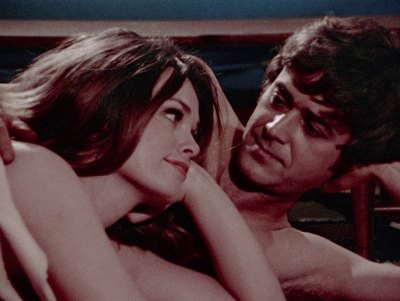 Today, I am taking on George A. Romero's second film, There's Always Vanilla (a.k.a. The Affair), a romantic comedy that the director did not regard very highly. In fact, he considered it his "worst" film; and in an interview, that is included as an extra feature, he is almost hostile when asked about it.
Riding the wave of success that they had with Night of the Living Dead and working with the same production team, Romero wanted to make another movie right away. A friend of Romero and his producers, Rudolph J. Ricci, had written a screenplay… sort of. It was mostly done, so production began.
There's Always Vanilla tells the story of Chris (Raymond Laine) and Lynn (Judith Ridley) and their relationship in a post-Vietnam War Pittsburgh. Chris has just returned from his tour of duty in Vietnam and instead of going back to work for his father's factory, which produces baby food, he prefers to live a more bohemian lifestyle. He meets up with Lynn, a woman at the beginning of her acting and modeling career.  They hit it off initially, but happiness is not to last. What follows is a look at what it means to "grow up" when you don't really know what your path is or care about the path. It also looks at the continuing relationship between the Establishment (note the capitol "E") and the ever present "counter culture" in American society.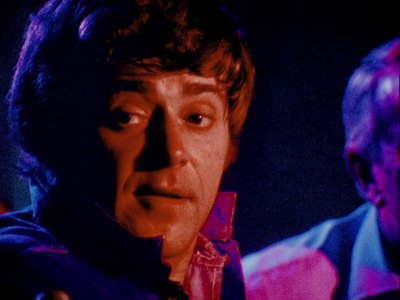 As I mentioned earlier, the writer had written a screenplay… mostly, so the production would sometimes stall for weeks until new pages were ready. This was something that greatly frustrated Romero. To keep the production moving forward, George wrote and directed the "interview" segments of the film with the lead actor, Raymond Laine, which bridge the movie and give it a Modern Family vibe.
Overall There's Always Vanilla has a student film feel to it, but it's not a bad movie — not by a long shot. The performances that Romero gets from his actors are top notch, and the dialogue throughout the film is very natural. We also start to see the beginning of Romero's directorial style that will define his work throughout his career. If anything, There's Always Vanilla is a unique piece of Romero film history, and any fan of his works should have this in their collection.
USA/C-93m/Dir. George A. Romero/Wr. Rudolph J. Ricci/Cast: Raymond Laine, Judith Ridley, Roger McGovern, Johanna Lawrence
If You Like: It's right in the title of the Arrow Video box set Between Night and Dawn. If you are a fan of George A. Romero's early zombie films, Night of the Living Dead (1968) and Dawn of the Dead (1978), you might be interested in seeing what the master did in the meantime.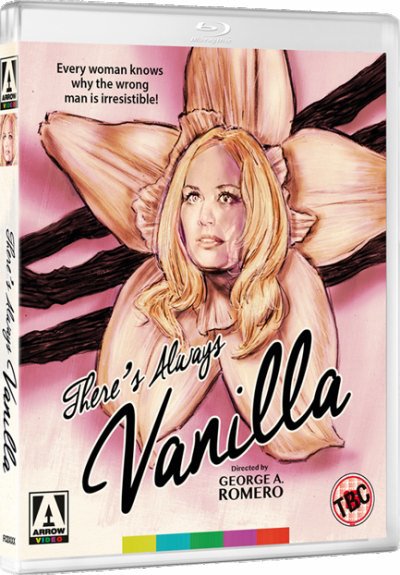 Video: The Arrow Video release of There's Always Vanilla is presented within George A. Romero: Between Night and Dawn (6-Disc Limited Edition) [Blu-ray + DVD]
on a High-Definition Blu-ray (1080p), as well as on a standard DVD.  The 6-disc limited edition release has a TON of extras.   The Blu-ray for this film alone includes:
A brand new 2K restoration from original film elements
Original Mono Audio (Uncompressed PCM on the Blu-ray)
English subtitles for the deaf and hard of hearing
A brand new audio commentary by Travis Crawford
Affair of the Heart: The Making of There's Always Vanilla, a brand new documentary featuring interviews with producers John Russo and Russell Streiner, stars Judith Streiner and Richard Ricci, and sound recordist Gary Streiner
Digging Up the Dead The Lost Films of George A. Romero, an archive interview with Romero discussing his early films There s Always Vanilla and Season of the Witch
A Location Gallery with audio commentary by Romero historian Lawrence DeVincentz
A Memoribilia Gallery
The Theatrical Trailer

A reversible sleeve featuring original and newly-commissioned artwork by Gilles Vranckx

A limited edition 60-page booklet featuring new writing on the films by Kat Ellinger, Kier-La Janisse, and Heather Drain is included within the main box
Of course, the box set also includes the next two titles in George A. Romero's filmography (which I will review as well), so here's a quick look at the set as a whole: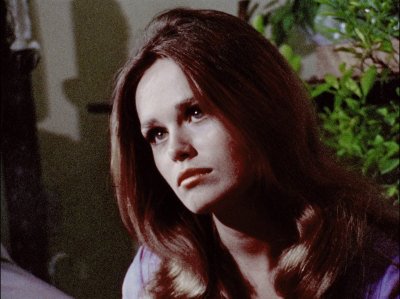 Streaming: At the writing of this review, There's Always Vanilla is not available to stream.
More to Explore: The counter culture scene try the 1969 classic Easy Rider or for something a bit more "bohemian" you can always give RENT (2005) a watch.
If you have sharp eyes: Briefly seen just after the 54-minute mark, the clapboard for the commercial shoot reads "ROMERO."
For more Info: Take a peek at The Zombies That Ate Pittsburg: The Films of George A. Romero
by Paul. R. Gagne (1987) and The Cinema of George A. Romero: Knight of the Living Dead (Directors' Cuts)
 by Tony Williams (2003).