Greetings, conspicuous consumers,
From now until 7/18/17 at 11:59 p.m. EST, the Warner Archive is having one of their extremely infrequent sales; and this is a good one!  Not only can you choose any four DVDs or Blu-rays within the "4 for $44" category for $44; when you hit this minimum threshold, the shipping is FREE!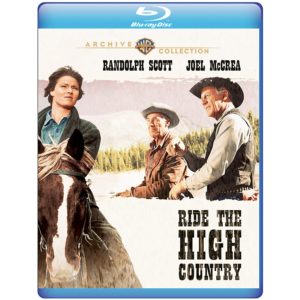 Although not specifically stated, as long as you choose at least four titles from the "4 for $44" section, each additional "4 for $44" title you add to the order is also $11.  Consequently, you can make it a "5 for $55" sale, a "6 for $66" sale, a "7 for $77" sale, etc.
I plan to catch up on a few Blu-ray releases, such as Ride the High Country (1962), Bells Are Ringing (1960), The Yakuza (1975), and The Boy Friend (1971).  While I'm at it, I may fill in a couple of holes in my Wheeler & Woolsey collection.
Here's the link to the sale: Warner Archive 4 for $44
Happy shopping,
garv