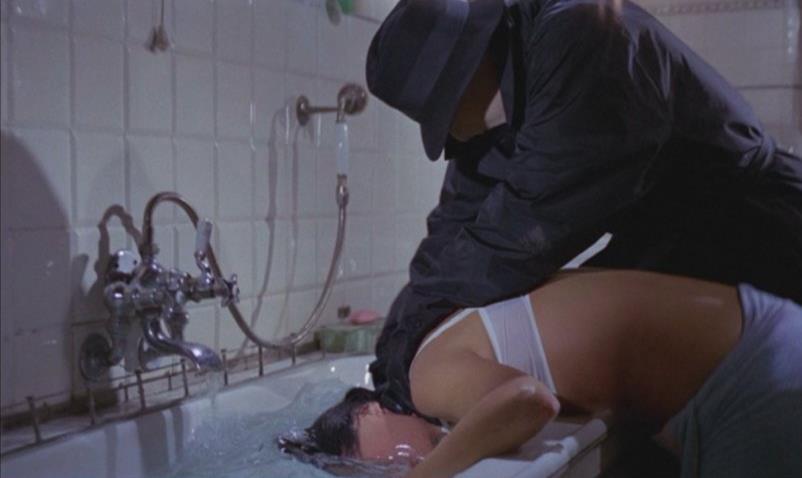 Black gloves, garish colors, scantily clad women, brutal murders, multiple suspects — this is the masterpiece that really defined the giallo genre.  Blood and Black Lace may not have been the first giallo that Mario Bava directed (The Girl Who Knew Too Much proceeded it), but it was the movie that introduced the ingredients, visual language, and style that would influence Italian cinema throughout the Sixties and Seventies.  After, Blood and Black Lace, "giallo" would no longer refer to the mystery genre in general.  Instead, it would refer to the most specific of all film subgenres — the dark-gloved serial killer movie, featuring multiple victims (mostly beautiful woman in states of undress) and a plethora of potential suspects.
After one of the most clever opening credits sequences of all time (attached above), in which each of the main actors are posed like the mannequins in the fashion house in which the story takes place, the plot gets underway as Isabella (Francesca Ungaro), a runway model is murdered by a killer in a black coat, black gloves, a black fedora, and a white, featureless mask.  When it is discovered that Isabella left behind a diary, detailing the secrets for which she was killed, the other lovely ladies of the fashion house are in danger of facing the same fate, as the killer covers his/her tracks.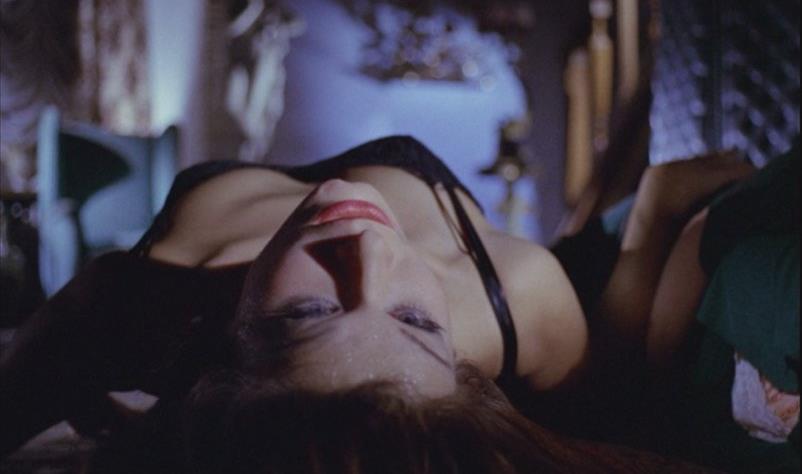 Few filmmakers could compose the camera frame as effectively as cinematographer-turned-director, Mario Bava.  As such, Blood and Black Lace is a feast for the eyes, bursting with artistic compositions, inventive camera movements, and sumptuous use of the Technicolor palette.  And Carlo Rustichelli's lurid, propulsive score is a perfect match to Bava's visuals.  It may be style over substance; but who cares, when the style is so stylish?
Even if proto-slasher horror isn't your thing, I encourage fans of slick Sixties cinema to check this one out.  As I watched Blood and Black Lace, I couldn't help but think that this is what a horror film shot by Blake Edwards circa A Shot in the Dark might look like.  Don't mis this gem.
Italy/C-89m./Dir: Mario Bava/Wr: Marcello Fondato, Giuseppe Barilla, and Mario Bava/Cast: Cameron Mitchell, Eva Bartok, Thomas Reiner, Ariana Gorini, Dante DiPaolo, Mary Arden, Franco Ressel, Claude Dantes, Luciano Pigozzi, Lea Krugher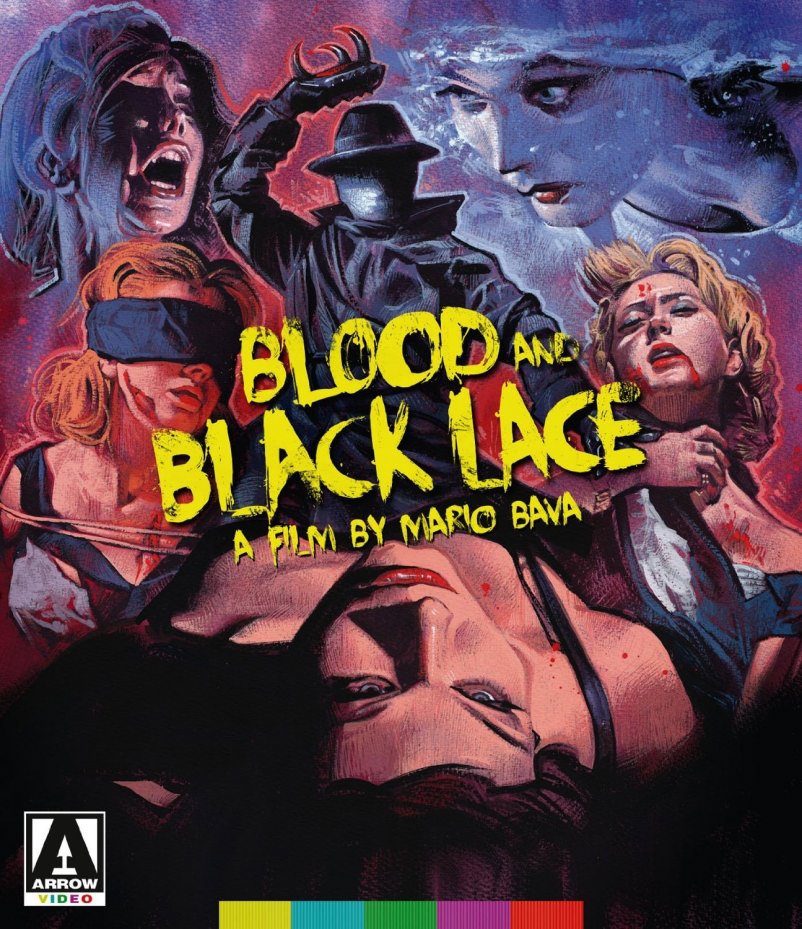 If You Like: Fans of Dario Argento's gialli, such as The Bird with the Crystal Plumage (1970) and Deep Red (1975), should investigate where the genre truly started.
Video: Arrow Video released a gorgeous, vibrantly colored blu-ray, scanned from the original camera negative, in both regular
and steelbook
editions.  The disc is packed with special features, including an audio commentary by Bava biographer Tim Lucas, documentaries, interviews, and more.
Streaming: Not currently available.
More to Explore: Mario Bava's later gialli, such as Five Dolls for an August Moon
(1970) and A Bay of Blood
(1971), are also giddily stylish entertainments.
Trivia: The film was a lower budget effort than it appears.  Bava mounted a camera on a child's wagon to capture the tracking shots.
For More Info: Consult Tim Lucas's essential reference, Mario Bava : All the Colors of the Dark
.  An e-book version of this out-of-print tome can be purchased directly from the author HERE.