A 4K restoration of the strangest and most ambitious entry in Frank Capra's filmography, Lost Horizon (1937), is getting a blu-ray release from Sony Pictures Home Entertainment on October 3rd.
Below is the press release from Sony Pictures Home Entertainment, along with the Amazon pre-order link:
Celebrating its 80th Anniversary on Blu-ray™ October 3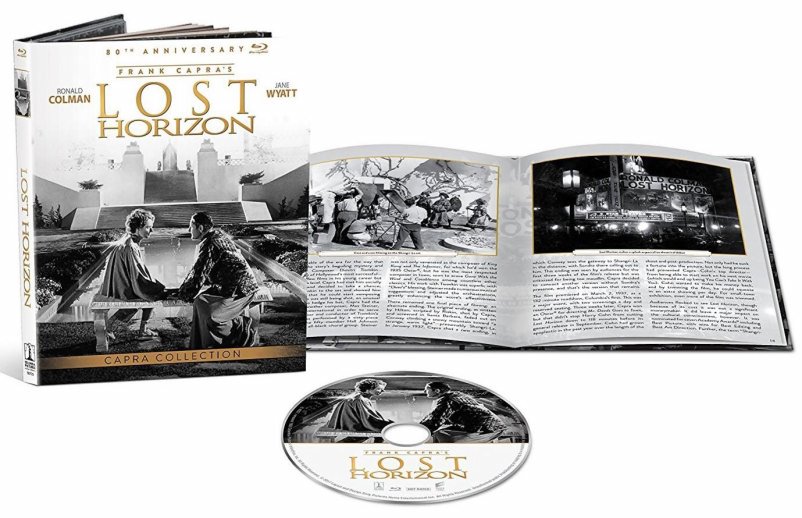 LOST HORIZON
Directed By Frank Capra
and Starring Ronald Colman and Jane Wyatt
Nominated for Seven Academy Awards®, Including Best Picture
Fully Restored in 4K & Presented in Collectible Digibook Packaging with an All-New Essay by Film Historian Jeremy Arnold
CULVER CITY, Calif. (June 30, 2017) – Sony Pictures Home Entertainment continues its Frank Capra Collection series with one of the acclaimed filmmaker's masterworks: LOST HORIZON, celebrating its 80th anniversary by debuting on Blu-ray™ October 3. Fully restored in 4K and presented in high definition, the Blu-ray is housed within a lavish, limited edition 24-page Digibook, complete with an all-new essay from film historian Jeremy Arnold and rare archival photos from the film. In addition, as part of the restoration, more than a minute of rarely-seen original footage from the film was found and included, making this the most complete, winning two,* and follows a disparate group of people who are rescued after a plane crash, and find shelter in the secluded land of Shangri-La — but is it the miraculous utopia it appears to be? In 2016, the film was selected for inclusion in the United States National Film Registry by the Library of Congress as being "culturally, historically, or aesthetically significant."® was nominated for seven Academy Awards LOST HORIZON cut of the film in existence. Originally released in 1937,
SYNOPSIS: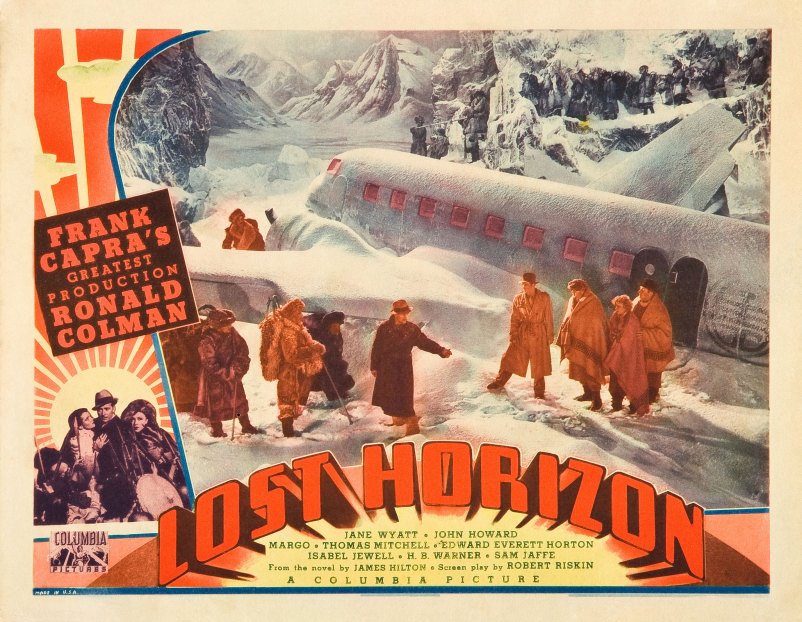 Celebrate the 80th anniversary of the lavishly produced Frank Capra classic, LOST HORIZON, based on the best-selling novel by James Hilton. Ronald Colman and Jane Wyatt star in this unique journey to the enchanted paradise of Shangri-La, where time stands still. Now restored in 4K and featuring an additional minute of rarely seen footage long missing from the film, LOST HORIZON is a sumptuous experience for lifelong fans and newcomers alike.
Blu-ray Bonus Features Include:
Restoration Audio Commentary
Alternate Ending
Photo Documentary
Restoration: Before and After Comparison
Theatrical Trailer
LOST HORIZON has a running time of 133 minutes and is not rated.
"Academy Award®" is the registered trademark and service mark of the Academy of Motion Picture Arts and Sciences.