Don't Torture a Duckling is a grubby, nasty, unpleasant little thriller… and I look forward to watching it again.  While technically a giallo, it is one of the most unusual films in the genre, as it avoids many of the calling cards of gialli — black gloves, knives, an urban setting, women in jeopardy, etc.  And it is the refusal to "play by the rules" that really sets this film apart.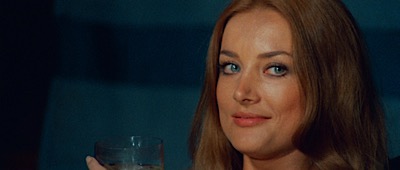 A killer is loose in a superstious, ultra-Catholic, small town in rural Italy, and he or she is targeting pre-teen boys.  Suspition tears the small community apart, as the police sift through multiple suspects including Martiara (Florinda Bolkan), the local "witch," Patrizia (Barbara Bouchet) a drug-addicted city girl that is a creepily flirty with the prepubescent boys, Don Alberto (Marc Porel), the local priest, Barra (Vito Passeri), a voyeuristic simpleton, and Dona Aurelia (Irene Pappas), the priest's mother.  While the authorities (especially the quietly exasperated village police captain, played by Ugo D'Alessio) are far more competent than in most Italian thrillers, it may take the amateur detective work of mustachioed journalist Andrea Martelli (Tomas Milian) to put the pieces together.
In multiple interviews, Lucio Fulci cited Don't Torture a Duckling as his personal favorite of his films and the one of which he was most proud.  It is easy to see why.  Duckling may not be quite as stylish or accomplished as the gialli directed by Mario Bava and Dario Argento, but it is an unusual story, with many surprising twists, (mostly) well told.  Fulci's direction is at his most restrained, and there is less gore than one would expect from the director of Zombie (1979) and The Beyond (1981).  In fact, through much of the running time, Duckling doesn't feel like a Fulci film.  Frankly, it is more competent than most of the director's work.  The movie does falter in its ending scene, which is ridiculously over-the-top and poorly executed.  However, while the ending is out of step with the rest of the picture, the pure silliness of the excess is entertaining in its own way.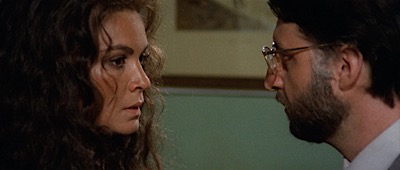 For both Fulci fans and giallo enthusiasts, Don't Torture a Duckling is a "must see," and for video collectors, Arrow Video's definitive Blu-ray is a "must own."  If I haven't convinced you yet to give this disc a spin, let me ask you, "Don't you want to know how Donald Duck figures into the plot?"
Italy/C-102m./Dir: Lucio Fulci/Wr: Lucio Fulci and Roberto Gianviti/Cast: Florinda Bolkan, Barbara Bouchet, Tomas Milian, Irene Papas, Marc Porel, Georges Wilson, Antonello Campodifiori, Ugo D'Alessio, Virgilio Gazzolo, Vito Passeri
If You Like: Fans of Lucio Fulci's more popular movies should check out the film he considered his best.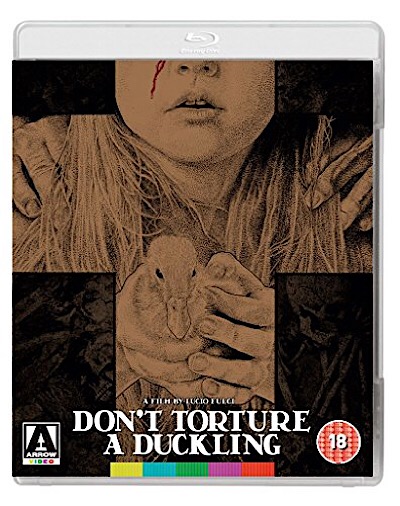 Video: Arrow Video's Don't Torture A Duckling (2-Disc Special Edition) [Blu-ray + DVD]
bests all previous video releases of the title.  Don't be fooled by the overly grainy opening credits sequence (which is probably faithful to the source material), the picture quality of the Blu-ray disc is sharp, rich, and colorful (especially whenever Ms. Bouchet is present).  The original lossless mono audio, both the Italian and English versions, are provided.  The Italian soundtrack is especially strong.  The Blu-ray is rounded out by a nice collection of extras, which are quite informative but should be saved until after viewing the film, as there are some spoilers.  Here's what's included:
A new audio commentary by Troy Howarth, author of So Deadly, So Perverse: 50 Years of Italian Giallo Films
The Blood of Innocents, a new video discussion with Mikel J. Koven, author of La Dolce Morte: Vernacular Cinema and the Italian Giallo Film
Hell is Already in Us, a new video essay by critic Kat Ellinger
Interviews with co-writer/director Lucio Fulci, actress Florinda Bolkan, cinematographer Sergio D'Offizi, assistant editor Bruno Micheli, and assistant makeup artist Maurizio Trani
A reversible sleeve featuring original and newly commissioned artwork by Timothy Pittides
A collector's booklet with new writing on the film by Barry Forshaw and Howard Hughes (First pressing only)
Streaming: Lower resolution copies of the film are streaming on Amazon Prime and other services.  However, these are faded prints, often in the incorrect aspect ratio.  The Blu-ray is the best way to go.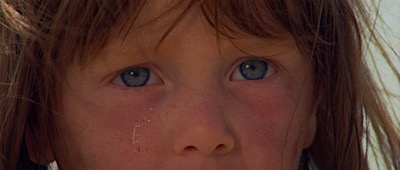 More to Explore: Fulci made a few other gialli, the most interesting of which is A Lizard In A Woman's Skin
.
J&B Sighting: Whether due to a product placement ad deal or due to the popularity of the brand at the time, bottles of J&B Scotch are omnipresent in Italian thrillers of the 1970's.  J&B is either seen or consumed in most of the scenes that take place in Patrizia's rooms.
For More Info: Consult Troy Howarth's Fulci overview Splintered Visions: Lucio Fulci and His Films
or his essential giallo guide So Deadly, So Perverse: 50 Years of Italian Giallo Films
.