For the Release Week of 7/4/17:
Thanks to Kino Lorber Studio Classics, there's a lot more Hope in the world (or at least on blu-ray) this week!  Before Bob Hope trashed his legacy with terrible TV specials in the 1970's and beyond, he was one of the most reliable funny-men to ever grace the silver screen.  His string of "brave coward" comedies from the late 30's to early 50s are almost universally good (and in some cases, great).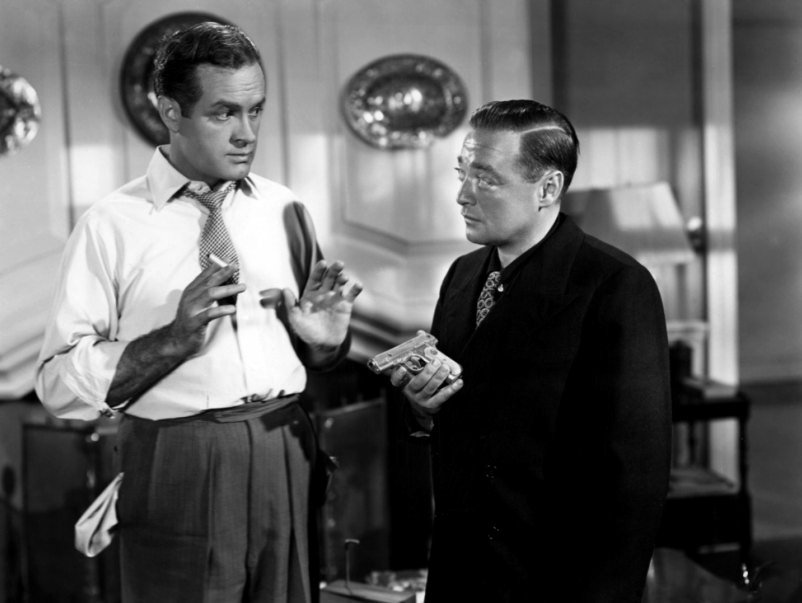 Garv's Pick of the Week — My Favorite Brunette [Blu-ray / Kino Lorber Studio Classics]
: Hope plays a baby photographer who is mistaken for a private detective in this pitch-perfect send up of noir detective films.  Dorothy Lamour is the woman in trouble, Peter Lorre and Lon Chaney Jr. are a couple of the heavies, and keep an eye out for a couple of surprise cameos.  This title had been relegated to "public domain" hell and had received numerous sub-par releases.  This blu-ray promises to be the best looking Brunette since its original release.
Additional Titles of interest —
Road to Rio [Blu-ray / Kino Lorber Studio Classics]
: Bing and Bob go on the road again for the fifth time.  In addition to Dorothy Lamour, they also run into The Wiere Brothers and The Andrew Sisters.
Road to Bali [Blu-ray / Kino Lorber Studio Classics]
: In the sixth of seven Road pictures, Bing and Bob hit the South Seas in glorious Technicolor.  And, whatta ya know; they run in to Dottie Lamour once again.
The Lemon Drop Kid [Blu-ray Kino Lorber Studio Classics]
: This Damon Runyon adaptation is the least of the Hope comedies from Kino this week, but it's far from bad.  The film is best remembered for introducing the world to the X-mas classic, "Silver Bells."  There's no Dorothy Lamour this time.  Instead, the love interest is played by Marilyn Maxwell (with whom Hope had an off-screen affair).
Son of Paleface [Blu-ray / Kino Lorber Studio Classics]
, another of Bob's best pictures, was also scheduled this week, but it has been delayed until August 29th.
Also delayed is Seijun Suzuki's The Taisho Trilogy (Zigeunerweisen, Kagero-za, and Yumeji) [Blu-ray + DVD 6-Disc Limtied Edition / Arrow Academy]
, which will mark the U.S. debut of these Japanese art films.  The box set has been moved back to either to July 24th or August 8th (reports differ).