For the release week of 8/1/17: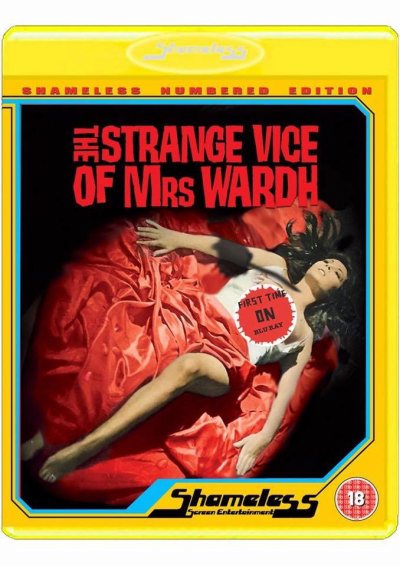 Garv's Pick of the Week: The Strange Vice Of Mrs Wardh [Blu-ray / Shameless Films]
: I've not yet seen this 1971 giallo from Sergio Martino, starring the lovely Edwige Fenech, but Troy Howarth, the author of the essential giallo reference, So Deadly, So Perverse: 50 Years of Italian Giallo Films
called it "one of the finest gialli ever produced." That's good enough for me.  The Blu-ray is from the U.K., but it's region-free.
Additional Titles of Interest — 
Slither [Collector's Edition] [Blu-ray / Scream Factory]
: Before James Gunn helmed Marvel's Guardians of the Galaxy, he made this wonderfully gooey and gross horror comedy, starring Nathan Fillion, Elizabeth Banks, and Michael Rooker.
Shin Godzilla [Blu-ray/DVD Combo + UV /FUNimation]
: The newest flick featuring the big guy is released on video this week.
Colossal [Blu-ray / Universal]
: Speaking of Kaijū, this well-reviewed dark comedy/giant monster movie mash-up, starring Anne Hathaway, Jason Sudeikis, and Dan Stevens, is also out this week. I'm very curious about this one.
The Intruder (1975) [Blu-ray / Garagehouse Pictures]
: Unreleased theatrically or on video until now, this slasher starring Mickey Rooney and Yvonne DeCarlo comes to Blu-ray.  Will our lives ever be the same?