If you're a fan of documentaries or of movies in general, you won't want to miss Harold and Lillian: A Hollywood Love Story.  This delightful film documents the ups and downs in the careers and marriage of two of the unsung heroes of American cinema, Harold and Lillian Michelson.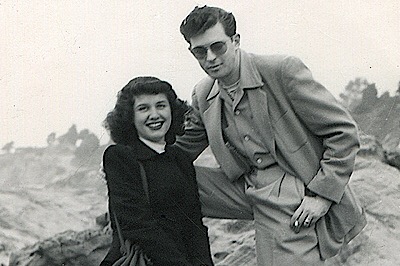 From the 1950s to the early 2000s, Harold Michelson influenced the look and feel of dozens of classic films, first as a storyboard artist on titles such as The Ten Commandments (1956), Ben-Hur (1959), Spartacus (1960), The Apartment (1960), West Side Story (1961), The Birds (1963), and The Graduate (1967), and eventually as an art director and production designer on such movies as Star Trek: The Motion Picture (1979), Terms of Endearment (1983), Spaceballs (1987), and Dick Tracy (1990).  Although his work was often uncredited, this documentary proves that Harold's sketches and layouts laid the groundwork for some of the most memorable images in motion picture history.
Lillian Michelson, supported her husband and hundreds of other industry professionals as one of the top research librarians in Hollywood.  Through her extensive book collection, files, and Rolodex (which included the likes of DEA agents and drug kingpins), Lillian went to any lengths to help filmmakers such as Francis Ford Coppola, Brian De Palma, Norman Jewison, and Roman Polanski get the historic, professional, or geographic details in their movies just right.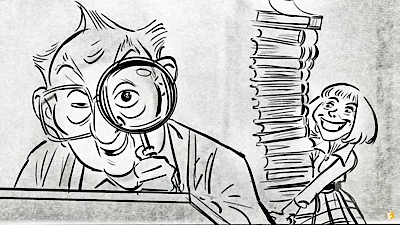 Daniel Raim's warm-hearted documentary on the couple includes wonderful anecdotes and fascinating behind-the-scenes tidbits, covering the working methods of everyone from Alfred Hitchcock to Mike Nichols to Mel Brooks.  However, the film wouldn't be nearly as entertaining if Harold and Lillian weren't such warm, feisty, lovable characters.  Their story is beautifully told through new and archival interviews with the plucky pair and their collaborators (Danny DeVito, Mel Brooks, Francis Ford Coppola, etc.), through their saved cards and letters, and most appropriately in the form of storyboards (by animator Patrick Mate) which illustrate the major events of the couple's life.
Harold and Lillian: A Hollywood Love Story is one of the greatest testimonies to the collaborative art form known as "motion pictures."  It's a film that will inspire and delight you, and if you're like me, it will probably also put a lump in your throat.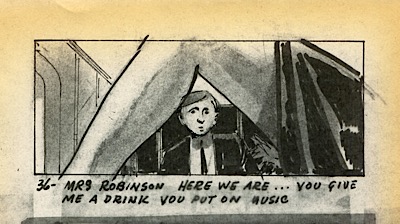 USA/C-94m./Dir: Daniel Raim/Wr: Daniel Raim/Cast: Lillian Michelson, Harold Michelson, Gene Allen, James D. Bissell, Mel Brooks, Rick Carter, Stuart Cornfield, Danny DeVito
If You Like: Fans of documentaries such as The Kid Stays in the Picture (2002) and Easy Riders, Raging Bulls: How the Sex, Drugs and Rock 'N' Roll Generation Saved Hollywood (2003), which celebrated some of the biggest names in Hollywood in the Sixties and Seventies, should take a look at this fabulous little film that celebrates the lesser names behind the big names.
Video: As one would expect from a video release of a new feature, Kino Lorber's Harold and Lillian: A Hollywood Love Story [Blu-ray]
provides a flawless viewing experience.  The picture and audio quality are top notch; and even the classic film clips included within the film have been sourced from fine elements and look fantastic on Blu-ray.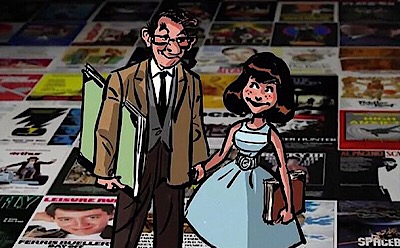 After viewing the film, you'll want to spend more time with the Michelson's, and luckily, the disc contains over two hours of bonus content and special features including:
Deleted scenes
"Lillian's Life Lessons"
Harold's film school seminar: Camera Angle Projection
A bonus short film: Storyboarding The Graduate
A booklet featuring original art and a Filmmaker Magazine interview with director Daniel Raim
U.S. theatrical trailer
Optional English SDH subtitles for the main feature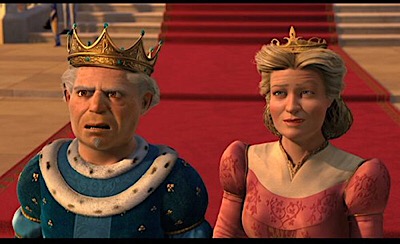 Streaming:  Harold and Lillian: A Hollywood Love Story is available for digital purchase or rental on Amazon, but it isn't currently available as part of a streaming subscription package.
More to Explore: The documentary includes a multitude of film clips from classic movies, which should whet the appetite for multiple explorations.
Trivia: The King and Queen in Shrek 2 (2004) were modeled after Harold and Lillian Michelson.