For the release week of 10/10/17: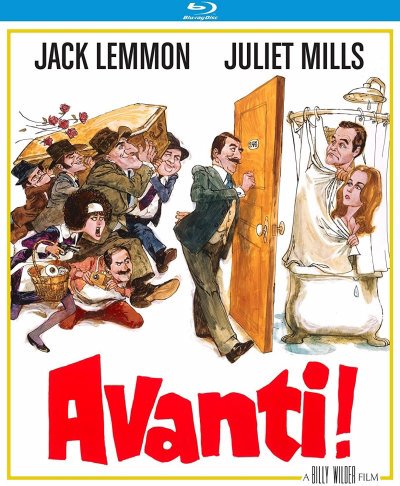 Garv's Pick of the Week: Avanti [Blu-ray / Kino Lorber]
: It's a solid release week, and any number of titles could have taken the top spot.  However, the film I'm most interested in revisiting is this delightful late-period romantic comedy from maestro Billy Wilder.  Jack Lemmon is a rich American who travels to Italy to claim the body of his late father, only to find that his father had a mistress who died in the same car accident.  Juliet Mills is the daughter of the mistress who arrives at the same time to claim her mother's body.
Additional Titles of Interest — 
Kill Baby Kill [Blu-ray / Kino Lorber]
: This gothic/giallo hybrid is supposed to be one of Mario Bava's best, which means "day one" purchase for me.
Othello [Blu-ray / Criterion]
: This release includes two versions of Orson's masterful retelling of the Shakespearian classic, along with the stealth release of Orson's last completed movie, Filming Othello, as a "special feature."
Bowfinger [Blu-ray / Universal]
: Eddie Murphy's funniest performances on film can both be found in this Steve Martin-scripted comedy.
The Sea Wolf [Blu-ray / Warner Archive]
: It's high adventure on the high seas with Wolf Larson (Edward G. Robinson), the toughest skipper since Captain Bligh.
T-Men (Special Edition) [Blu-ray / ClassicFlix}
: A classic noir gets a restoration and an HD upgrade.
Take the Money and Run [Blu-ray / Kino Lorber]
: This very funny film is the first movie that Woody Allen both wrote and directed. Watch out! He has a gub.
Roy Colt and Winchester Jack [Blu-ray / Kino Lorber]
: Mario Bava also made Spaghetti Westerns. Who knew?
Baby Driver [UHD + Blu-ray + UltraViolet / Sony]
: Now you can own the best popcorn movie of the summer and watch it over and over in your own home. neat.