Take note, penny-pinching video collectors!  Kino Lorber Studio Classics announced an unexpected Pre-Holidays Sale!
From now through November 14th, klstudioclassics.com is offering deep discounts on 120 Blu-rays, starting as low as $6.99!  Included are many recently released and upcoming titles (Junior Bonner, Death Rides a Horse, The Mercenary, etc.), as well as classics from John Ford, Billy Wilder, the Coen Brothers, Richard Lester, Roger Corman, Walter Hill, and others.
Shipping and handling is free in the United States if your order totals $50 (Free Canadian S&H on orders of $100 or more)!
Follow this link to save: https://www.klstudioclassics.com/list/view/code/nov17promo…
Here's the full list: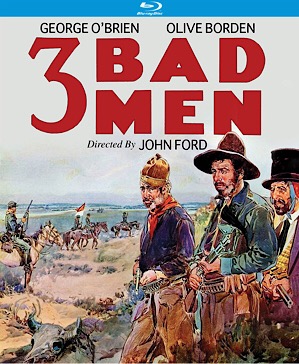 3 Bad Men – $7.99
Adios, Sabata – $8.99
Ambassador, The – $9.99
Ambush Bay – $6.99
American Dreamer – $7.99
Assassination – $7.99
Avalanche – $8.99
Avanti – $12.99
Back Roads – $6.99
Barton Fink – $11.99
Battle of the Sexes – $7.99
Beachhead – $6.99
Bed Sitting Room, The – $7.99
Biggles: Adventures in Time – $7.99
Birthday Party, The – $9.99
Blown Away – $8.99
Busting – $8.99
Challenge, The – $8.99
Chandu The Magician – $7.99
City of Industry – $9.99
Clambake – $9.99
Cuba – $7.99
Curse of the Pink Panther – $8.99
Custer of the West – $10.99
Cyborg 2087 – $9.99
Daddy Long Legs – $7.99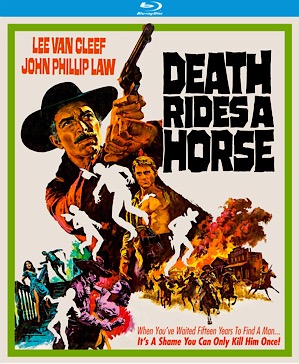 Death Rides a Horse – $12.99
Defiance – $8.99
Destructors, The – $8.99
Devil's Brigade, The – $9.99
Dimension 5 – $9.99
Doomwatch – $7.99
Duel at Diablo – $8.99
Farewell to Arms, A – $8.99
Figures in a Landscape – $8.99
File of the Golden Goose – $7.99
Five Miles to Midnight – $7.99
Flamingo Kid, The – $9.99
Fort Massacre – $6.99
Framed – $6.99
Frankie and Johnny – $9.99
Freeway – $6.99
Funny Bones – $9.99
Funny Thing Happened on the way to the Forum – $8.99
The Good, The Bad, and The Ugly – $13.49
Grandview U.S.A. – $8.99
Hester Street – $6.99
Hidden Fear – $7.99
House of Long Shadows – $7.99
Hunting Party, The – $9.99
Incredible Two-Headed Transplant – $6.99
Indian Fighter, The – $9.99
Indian Runner, The – $12.99
Inspector Clouseau – $8.99
Internecine Project, The – $6.99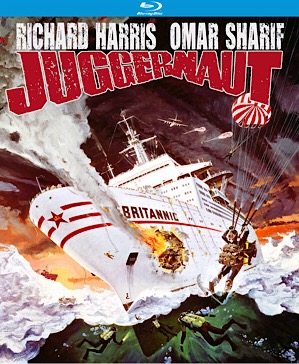 Juggernaut – $7.99
Junior Bonner $12.99
Last of the Finest, The – $9.99
Late for Dinner – $7.99
Loophole – $6.99
Long Riders, The – $12.99
Man Called Noon, The – $7.99
Man Who Died Twice, The – $12.99
Mask of Zorro, The – $8.99
Marty – $8.99
Mercenary, The – $12.99
Modesty Blaise – $7.99
Monty Walsh – $9.99
Mr. Majestyk – $8.99
My Bodyguard – $8.99
Night Angel – $12.99
Nightkill – $12.99
No Man's Land – $9.99
On the Beach – $9.99
Optimists, The – $6.99
Original Gangstas – $9.99
Ox-Bow Incident, The – $8.99
Papa's Delicate Condition – $6.99
Phantom From 10,000 Leagues, The – $7.99
Pied Piper, The – $6.99
Prime Cut – $9.99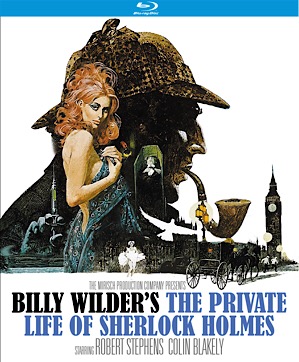 Private Life of Sherlock Holmes, The – $8.99
Prizzi's Honor – $10.99
Red Line 7000 – $9.99
Reivers, The – $7.99
Return of Sabata – $8.99
Revengers, The – $7.99
Road House – $8.99
Robbers Roost – $6.99
Rolling Vengeance – $12.99
Rosary Murders, The – $7.99
Sabata – $8.99
Salaam Bombay – $7.99
Santa Clause Conquers the Martians – $12.99
Satan Bug, the – $8.99
Scalphunters, The – $7.99
Shalako – $8.99
Something Big – $7.99
Son of the Pink Panther – $8.99
Steele Justice – $8.99
Stone Cold Dead – $10.99
Table For Five – $6.99
Take The Money And Run – $11.99
Taking of Pelham One Two Three – $9.99
Tales of Terror – $8.99
The World, Then The Fireworks – $11.99
Those Daring Young Men in their Jaunty Jalopies – $8.99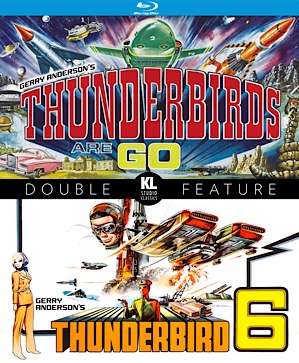 Thunderbirds are Go! / Thunderbirds 6 – $9.99
Tobor The Great – $9.99
Tristan & Isolde – $7.99
Trouble Man – $8.99
Unforgiven, The – $8.99
Unholy Four, The – $7.99
Vigilante Force – $8.99
War Between Men and Women, The – $6.99
Who is Harry Kellerman and Why is He Saying Those Terrible Things About Me – $6.99
Who? – $6.99
Whoever Slew Auntie Roo? – $7.99
Young Doctors in Love – $10.99
ZPG – $8.99