For the release week of 10/31/17: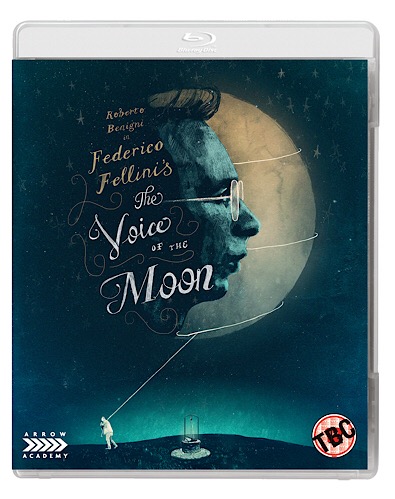 Garv's Pick of the Week: The Voice of the Moon [Blu-ray + DVD / Arrow Academy]
: Federico Fellini's final film receives its first video release in the U.S. and the U.K., courtesy of Arrow Academy.  While the film was a critical disappointment upon its initial release, most recent reviews have been much more kind.  I'm looking forward to getting a look at the movie myself.
Additional Titles of Interest —
Junior Bonner [Blu-ray / Kino Lorber]
: It's a kinder, gentler Sam Peckinpah that directed this story of an aging rodeo cowboy and his family.
Scarecrow [Blu-ray / Warner Archive]
: Join a 1970s road trip with a couple of drifters played by Gene Hackman and Al Pacino.
The Devil's Rain [Blu-ray / Severin]
: Ernest Borgnine is the leader of a devil cult in a film by the director of The Abominable Dr. Phibes.  What more do you want?
Land Of The Dead [Blu-ray / Scream Factory]
: The fourth film in George A. Romero's Living Dead series proves that the best zombie films aren't about zombies.  They are about political satire and social commentary.  It also doesn't hurt to have a character named Pillsbury.
Dawson City: Frozen Time [Blu-ray / Kino Lorber]
: This documentary about the discovery of 500 silent films in the frozen north has gotten rave reviews on the festival circuit.