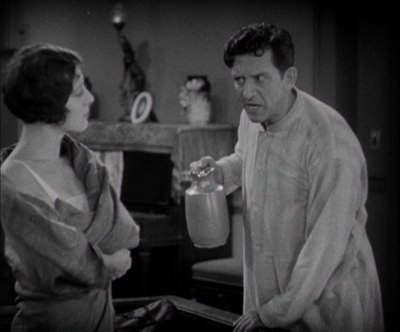 Film critic Nathan Rabin coined the term "Manic Pixie Dream Girl" to refer to an entire class of imaginary female characters designed by screen writers to bring timid or brooding male characters out of their shells or their particular funk.  The term was used specifically in reference to Kirsten Dunst's character in Elizabethtown (2005), but the character archetype existed long before — Susan Vance (Katherine Hepburn) in Bringing Up Baby, Jean Harrington (Barbara Stanwyck) in The Lady Eve, and Lulu (Melanie Griffith) in Something Wild are some of the most obvious examples.
One of the earliest examples of the Manic Pixie Dream Girl appears in the forgotten Vitagraph comedy Wide Open (1930).  In this early talkie, Edward Everett Horton stars as Simon Haldane, a buttoned-down clerk in the office of a phonograph record manufacturer.  Simon is the subject of ridicule from his abusive boss (E.J. Ratcliffe), the butt of jokes from the firm's top salesman (T. Roy Barnes), and the recipient of unwanted affections from a stenographer (Louise Fazenda) in the office.  Then, one evening, the timid clerk finds a female stranger (Patsy Ruth Miller) in his house in a state of undress (this is a precode film after all).  This Manic Pixie Dream Girl turns Simon's life upside down, but for the better.
Wide Open is slow going at the offset, and the characters played by T. Roy Barnes and Louise Fazenda, who are meant to come across as funny, are instead "set your teeth on edge" irritating.  However, once Patsy Ruth Miller enters the picture so does the aspect of the light romantic comedy, and as a result, the story becomes much more cute and endearing.  Horton and Miller both have solid comedy chops, as does Louise Beavers, as Simon Haldane's loyal maid, Easter.  The trio make the most of a weak script; and while none of the proceedings are truly funny, they keep things light and breezy.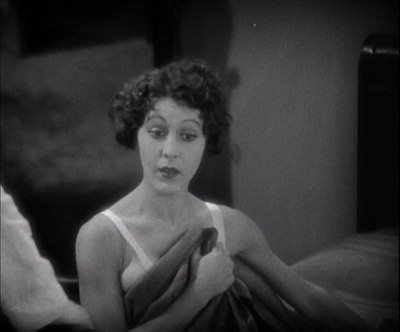 Wide Open can't really be considered a good movie, but film buffs should find it fascinating for several reasons.  First, there is the novelty of seeing perennial supporting player Edward Everett Horton in a leading role, and as a romantic lead on top of it.  More interesting is the fact that this early Vitaphone talkie was made during the transition from silent to sound movie production.  Although the film has a fully recorded soundtrack, some of the tropes of silent movie-making remain, such as the use of written inter-titles to transition between scenes or to express the passing of time.  Sharp-eyed viewers will also notice a difference in the film speed in the scenes without dialogue versus those where the actors speak.  Evidenced by the difference in film speeds, the outdoor establishing shots were obviously shot silent; and atmospheric sound or music was laid over the footage after the fact.  Finally, as the movie was made a few years prior to the self-censorship of the production code, there are a few mildly naughty or suggestive situations in the film, which would be taboo shortly thereafter.
USA/B&W-69m./Dir: Archie Mayo/Wr: James A. Starr & Arthur Caesar/Cast: Edward Everett Horton, Patsy Ruth Miller, Louise Fazenda, T. Roy Barnes, Louise Beavers, E.J. Ratcliffe, Vera Lewis, Frank Beal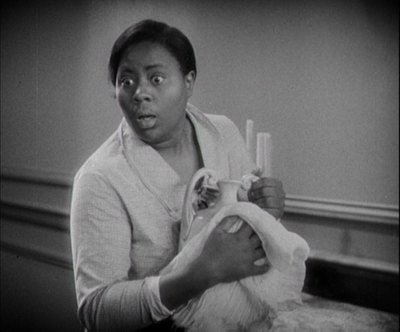 If You Like: If you've liked Edward Everett Horton's supporting turns in films such as Top Hat (1935), Shall We Dance (1937), and Holiday (1938), you might be curious to check out what a Horton leading performance is like.
Video: The Warner Archive has opened their vaults and released a manufacture-on-demand DVD of Wide Open (1930)
. You can purchase it directly from the Warner Archive or from other retailers (Amazon link below).
Streaming: At the time of this review, Wide Open was unavailable to stream.  However, the Warner Archive will likely make it available through their streaming service at sometime in the future.
More to Explore: Another pairing of Horton and Miller, Lonely Wives (1931)
can be purchased on DVD or streamed on Amazon Prime.
Trivia: Fussy comic character actor Edward Everett Horton and beauty Patsy Ruth Miller (best known as Esmeralda in the silent version of The Hunchback of Notre Dame) seem an odd romantic pairing, but audiences must have gone for it, because they starred in six films together.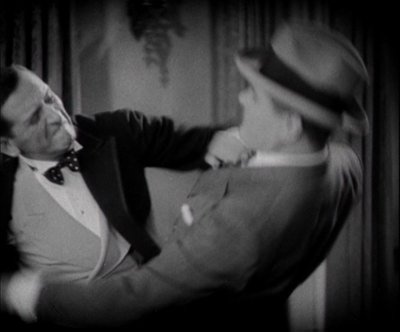 For More Info: Patsy Ruth Miller wrote a memoir about this period in her life, entitled  My Hollywood: When Both of Us Were Young
. Surprisingly, the book is still in print.