The Criterion Collection has announced its Blu-ray titles for December.  With the exception of Alexander Payne's dark comedy Election (1999), it's a documentary month from the label.  The other titles include The Complete Monterey Pop Festival (1968-1986), Général Idi Amin Dada: A Self Portrait (1974), and the label's biggest box set ever, 100 Years of Olympic Films: 1912-2012, featuring fifty-three films from a century of the Olympic Games and a 216-page book (not really for me, but I'm sure someone will be excited).
Here are the full details on the lineup in order of release date from Criterion.com: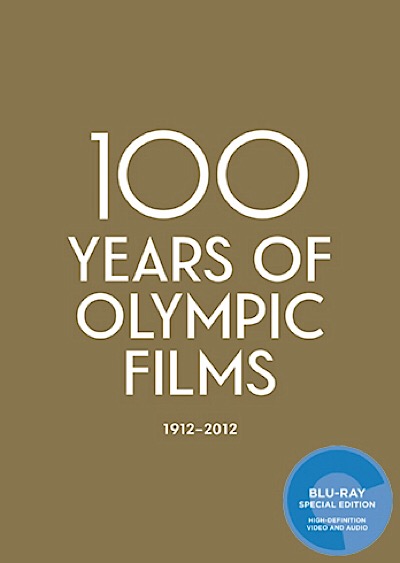 100 Years of Olympic Films: 1912–2012
STREET DATE: DECEMBER 5
Synopsis: Spanning fifty-three movies and forty-one editions of the Olympic Games, 100 Years of Olympic Films: 1912–2012 is the culmination of a monumental, award-winning archival project encompassing dozens of new restorations by the International Olympic Committee. The documentaries collected here cast a cinematic eye on some of the most iconic moments in the history of modern sports, spotlighting athletes who embody the Olympic motto of "Faster, Higher, Stronger": Jesse Owens shattering world records on the track in 1936 Berlin, Jean-Claude Killy dominating the Grenoble slopes in 1968, Joan Benoit breaking away to win the Games' first women's marathon in Los Angeles in 1984. In addition to the impressive ten-feature contribution of Bud Greenspan, this stirring collective chronicle of triumph and defeat includes such documentary landmarks as Leni Riefenstahl's Olympia and Kon Ichikawa's Tokyo Olympiad, along with captivating lesser-known works by major directors like Claude Lelouch, Carlos Saura, and Miloš Forman. It also offers a fascinating glimpse of the development of film itself, and of the technological progress that has brought viewers ever closer to the action. Traversing continents and decades, reflecting the social, cultural, and political changes that have shaped our recent history, this remarkable movie marathon showcases a hundred years of human endeavor.
SPECIAL EDITION COLLECTOR'S SET FEATURES:
53 newly restored films from 41 editions of the Olympic Games, presented together for the first time
Landmark 4K restorations of Olympia, Tokyo Olympiad, and Visions of Eight, among other titles
New scores for the silent films, composed by Maud Nelissen, Donald Sosin, and Frido ter Beek
A lavishly illustrated, 216-page hardcover book, featuring notes on the films by cinema historian Peter Cowie, along with a letter from Thomas Bach, President of the International Olympic Committee, a short history of the project by restoration producer Adrian Wood, and hundreds of photographs from a century of Olympic Games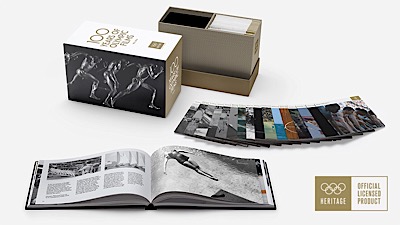 Films included:
Stockholm 1912
The Games of the V Olympiad Stockholm, 1912 (dir. Adrian Wood)
Chamonix 1924
The Olympic Games Held at Chamonix in 1924 (dir. Jean de Rovera)
Paris 1924
The Olympic Games as They Were Practiced in Ancient Greece (dir. Jean de Rovera)
The Olympic Games in Paris 1924 (dir. Jean de Rovera)
St. Moritz 1928
The White Stadium (dirs. Arnold Fanck, Othmar Gurtner)
Amsterdam 1928
The IX Olympiad in Amsterdam (dir. unknown)
The Olympic Games, Amsterdam 1928 (dir. Wilhelm Prager; supervisor Jules Perel)
Garmisch-Partenkirchen 1936
Youth of the World (dir. Carl Junghans)
Berlin 1936
Olympia Part One: Festival of the Nations (dir. Leni Riefenstahl)
Olympia Part Two: Festival of Beauty (dir. Leni Riefenstahl)
St. Moritz 1948
Fight Without Hate (dir. André Michel)
London 1948
XIVth Olympiad: The Glory of Sport (dir. Castleton Knight)
Oslo 1952
The VI Olympic Winter Games, Oslo 1952 (dir. Tancred Ibsen)
Helsinki 1952
Where the World Meets (dir. Hannu Leminen)
Gold and Glory (dir. Hannu Leminen)
Memories of the Olympic Summer of 1952 (dir. unknown)
Cortina d'Ampezzo 1956
White Vertigo (dir. Giorgio Ferroni)
Melbourne/Stockholm 1956
Olympic Games, 1956 (dir. Peter Whitchurch)
The Melbourne Rendez-vous (dir. René Lucot)
Alain Mimoun (dir. Louis Gueguen)
The Horse in Focus (dir. unknown)
Squaw Valley 1960
People, Hopes, Medals (dir. Heribert Meisel)
Rome 1960
The Grand Olympics (dir. Romolo Marcellini)
Innsbruck 1964
IX Olympic Winter Games, Innsbruck 1964 (dir. Theo Hörmann)
Tokyo 1964
Tokyo Olympiad (dir. Kon Ichikawa)
Sensation of the Century (prod. Taguchi Suketaro, supervisor Nobumasa Kawamoto)
Grenoble 1968
13 Days in France (dirs. Claude Lelouch, François Reichenbach)
Snows of Grenoble (dirs. Jacques Ertaud, Jean-Jacques Languepin)
Mexico City 1968
The Olympics in Mexico (dir. Alberto Isaac)
Sapporo 1972
Sapporo Winter Olympics (dir. Masahiro Shinoda)
Munich 1972
Visions of Eight (dirs. Miloš Forman, Kon Ichikawa, Claude Lelouch, Yuri Ozerov, Arthur Penn, Michael Pfleghar, John Schlesinger, Mai Zetterling)
Innsbruck 1976
White Rock (dir. Tony Maylam)
Montreal 1976
Games of the XXI Olympiad (dirs. Jean-Claude Labrecque, Jean Beaudin, Marcel Carrière, Georges Dufaux)
Lake Placid 1980
Olympic Spirit (dirs. Drummond Challis, Tony Maylam)
Moscow 1980
O Sport, You Are Peace! (dir. Yuri Ozerov)
Sarajevo 1984
A Turning Point (dir. Kim Takal)
Los Angeles 1984
16 Days of Glory (dir. Bud Greenspan)
Calgary 1988
Calgary '88: 16 Days of Glory (dir. Bud Greenspan)
Seoul 1988
Seoul 1988 (dir. Lee Kwang-soo)
Hand in Hand (dir. Im Kwon-taek)
Beyond All Barriers (dir. Lee Ji-won)
Albertville 1992
One Light, One World (dirs. Joe Jay Jalbert, R. Douglas Copsey)
Barcelona 1992
Marathon (dir. Carlos Saura)
Lillehammer 1994
Lillehammer '94: 16 Days of Glory (dir. Bud Greenspan)
Atlanta 1996
Atlanta's Olympic Glory (dir. Bud Greenspan)
Nagano 1998
Nagano '98 Olympics: Stories of Honor and Glory (dir. Bud Greenspan)
Olympic Glory (dir. Kieth Merrill)
Sydney 2000
Sydney 2000: Stories of Olympic Glory (dir. Bud Greenspan)
Salt Lake City 2002
Salt Lake City 2002: Bud Greenspan's Stories of Olympic Glory (dir. Bud Greenspan)
Athens 2004
Bud Greenspan's Athens 2004: Stories of Olympic Glory (dir. Bud Greenspan)
Turin 2006
Bud Greenspan's Torino 2006: Stories of Olympic Glory (dir. Bud Greenspan)
Beijing 2008
The Everlasting Flame (dir. Gu Jun)
Vancouver 2010
Bud Greenspan Presents Vancouver 2010: Stories of Olympic Glory (prods. Bud Greenspan, Nancy Beffa)
London 2012
First (dir. Caroline Rowland)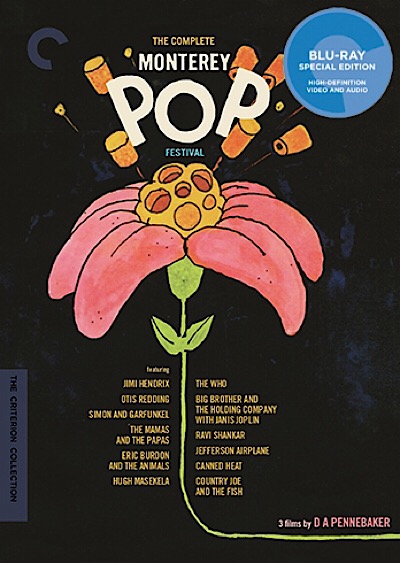 The Complete Monterey Pop Festival (1968-1986)
STREET DATE: DECEMBER 12
Synopsis: On a beautiful June weekend in 1967, at the beginning of the Summer of Love, the first and only Monterey International Pop Festival roared forward, capturing a decade's spirit and ushering in a new era of rock and roll. Monterey featured career-making performances by Jimi Hendrix, Janis Joplin, and Otis Redding, but they were just a few performers in a wildly diverse lineup that included Simon and Garfunkel, the Mamas and the Papas, the Who, the Byrds, Hugh Masekela, and the extraordinary Ravi Shankar. With his characteristic vérité style—and a camera crew that included the likes of Albert Maysles and Richard Leacock—D. A. Pennebaker captured it all, immortalizing moments that have become legend: Pete Townshend smashing his guitar, Jimi Hendrix burning his, Mama Cass being blown away by Janis Joplin's performance. The Criterion Collection is proud to present the most comprehensive document of the Monterey International Pop Festival ever produced, featuring the films Monterey Pop, Jimi Plays Monterey, and Shake! Otis at Monterey, along with every available complete performance filmed by Pennebaker and his crew.
DIRECTOR–APPROVED SPECIAL EDITION:
New 16-bit 4K digital restoration of Monterey Pop, supervised by director D. A. Pennebaker, with uncompressed stereo soundtrack
Restored high-definition digital transfers of Jimi Plays Monterey and Shake! Otis at Monterey with uncompressed stereo soundtracks
Alternate soundtracks for all three films featuring 5.1 mixes by legendary recording engineer Eddie Kramer, presented in

DTS

-HD Master Audio

THE

OUTTAKE

PERFORMANCES

: Two hours of performances not included in Monterey Pop, from the Association, Big Brother and the Holding Company, the Blues Project, the Byrds, Country Joe and the Fish, the Electric Flag, Jefferson Airplane, Al Kooper, the Mamas and the Papas, Laura Nyro, the Paul Butterfield Blues Band, Quicksilver Messenger Service, Simon and Garfunkel, Tiny Tim, and the Who
Audio commentaries by Pennebaker and festival producer Lou Adler, and music critics and historians Charles Shaar Murray and Peter Guralnick
New interviews with Adler and Pennebaker
Chiefs (1968), a short film by cameraman Richard Leacock, which played alongside Monterey Pop during its inaugural theatrical run
Interviews from 2002 with Adler and Pennebaker and with Phil Walden, Otis Redding's manager
Audio interviews with festival producer John Phillips, festival publicist Derek Taylor, and performers Cass Elliot and David Crosby
Photo-essay by photographer Elaine Mayes
Monterey International Pop Festival scrapbook
Trailers and radio spots
More!

PLUS

: Essays by critics Michael Chaiken, Armond White, David Fricke, Barney Hoskyns, and Michael Lydon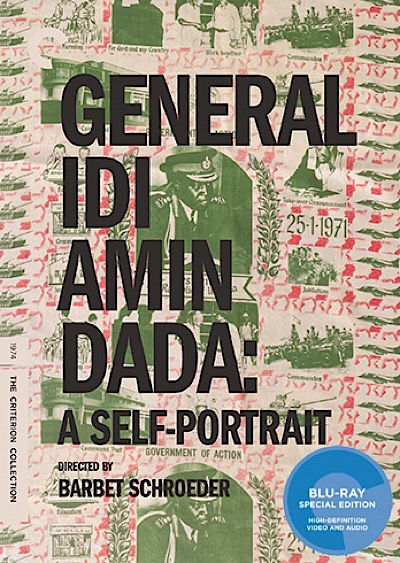 General Idi Amin Dada: A Self-Portrait (1974)
STREET DATE: DECEMBER 12
Synopsis: In 1974, Barbet Schroeder went to Uganda to make a film about Idi Amin, the country's ruthless, charismatic dictator. Three years into a murderous regime that would be responsible for the deaths of hundreds of thousands of Ugandans, Amin prepared a triumphal greeting for the filmmakers, staging rallies, military maneuvers, and cheery displays of national pride, and envisioning the film as an official portrait to adorn his cult of personality. Schroeder, however, had other ideas, emerging with a disquieting, caustically funny brief against Amin, in which the dictator's own endless stream of testimony—charming, menacing, and nonsensical by turns—serves as the most damning evidence. A revelatory tug-of-war between subject and filmmaker, General Idi Amin Dada: A Self-Portrait is a landmark in the art of documentary and an appalling study of egotism in power.
DIRECTOR–APPROVED SPECIAL EDITION:
New, restored 2K digital transfer, supervised by director Barbet Schroeder, with uncompressed monaural soundtrack on the Blu-ray
New interview with Schroeder
New interview with journalist and author Andrew Rice about Idi Amin's regime

PLUS

: An essay by critic J. Hoberman

Election (1999)
STREET DATE: DECEMBER 12
Synopsis: Perky, overachieving Tracy Flick (Reese Witherspoon) gets on the nerves of history teacher Jim McAllister (Matthew Broderick) to begin with, but after she launches her campaign for high-school president and his personal life starts to fall apart, things spiral out of control. In Alexander Payne's satire Election, the teacher becomes unhealthily obsessed with cutting his student down to size, covertly backing a spoiler candidate to stop her from steamrolling to victory, and putting in motion a series of dirty tricks and reckless promises with uncanny real-world political parallels. Adapting a then-unpublished novel by Tom Perrotta, Payne grounds the absurdity of his central dynamic in the recognizable—the setting is his hometown of Omaha, and the accomplished cast is rounded out with nonprofessionals—and distills his closely observed take on deeply flawed humanity to its bitter but stealthily sympathetic essence.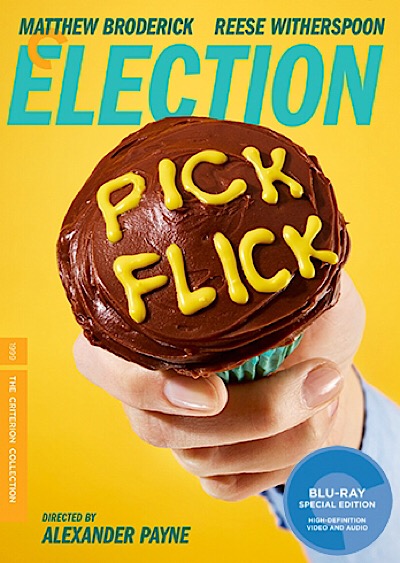 DIRECTOR–APPROVED SPECIAL EDITION:
New, restored 4K digital transfer, supervised and approved by cowriter-director Alexander Payne, with 5.1 surround

DTS

-HD Master Audio soundtrack on the Blu-ray
Audio commentary from 2008 featuring Payne
New interview with Payne
New interview with actor Reese Witherspoon
The Passion of Martin, Payne's 1991

UCLA

senior thesis film
TruInside: "Election," a 2016 documentary featuring on-set footage and interviews with cast and crew
Omaha local-news reports on the film's production
More!

PLUS

: An essay by critic Dana Stevens