For the release week of 8/22/17: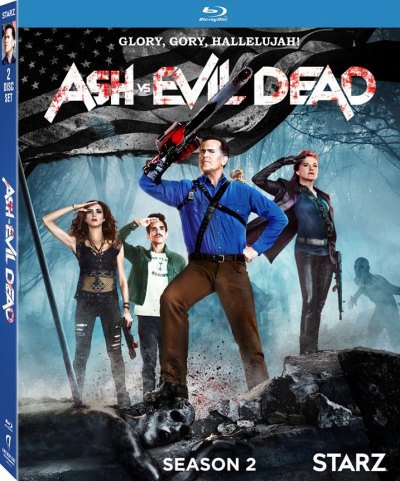 Garv's Pick of the Week: Ash Vs. Evil Dead Season 2 [Blu-ray / Lionsgate]
: Listen up, you primitive screwheads!  This is my BOOMSTICK!  Now, tell me again.  Which video is "pick of the week?"  That's right.
Additional Titles of Interest —
Beggars of Life [Blu-ray / Kino Lorber]
: Louise Brooks dresses like a boy and joins a band of hobos, but she still looks gorgeous in this silent classic from William Wellman, digitally restored from original 35mm elements, with a score by the Mont Alto Motion Picture Orchestra.
Barton Fink (Special Edition) [Blu-ray / Kino Lorber]
: There's writer's block, and then there's "that Barton Fink feeling."
La poison [Blu-ray / Criterion]
: Sacha Guitry's dark comedy of marriage and murder gets the Criterion treatment (and a Drew Friedman cover)!
Guardians of the Galaxy Vol. 2 [4K UHD + Blu-ray / Disney]
: Marvel's most enjoyable team of misfits is back to save the galaxy once again.  I have to admit, this film choked me up a little.  You don't expect that from a comic book movie.