For the release week of January 23rd: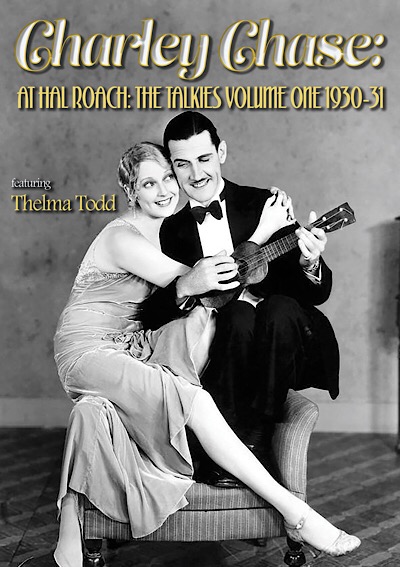 Garv's Pick of the Week: Charley Chase: At Hal Roach: The Talkies Volume One 1930-31 [DVD / Sprocket Vault]
: This is a wonderful surprise for classic comedy fans!  This set is the first volume in what is planned to be a comprehensive collection of comedian Charley Chase's sound comedies at the Hal Roach Studio.  18 shorts from 1930-31 are presented from the best surviving elements, along with audio commentaries by comedy historian Richard M. Roberts.  Future volumes are dependent on how well the first volume sells.
Additional Titles of Interest —
Dario Argento's Opera [Blu-ray / Scorpion Releasing]
: One of the better of Dario Argento's later gialli gets a Blu-ray release.  However, be warned.  Scorpion Releasing also plans a 3-disc special edition release later in the year.
Dragonwyck [Blu-ray / Twilight Time]: Gene Tierney is an innocent country girl, who travels to Dragonwyck estate to act as a governess for her creepy cousin (Vincent Price).  Then things get spooky.
Attack of the Killer Tomatoes [Blu-ray + DVD / MVD]
: "I know I'm going to miss her, a tomato ate my sister."  Number two in the MVD Rewind Collection is this legendary, low-budget, sci-fi comedy.
The Sword and the Claw [Blu-ray / AGFA]
: Weirdo Turkish action — Derek will review this one for the site.