For the release week of 9/26/17: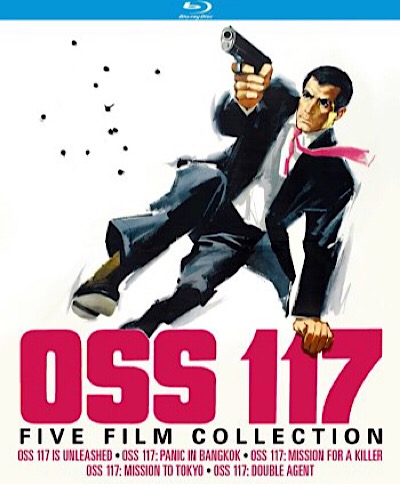 Garv's Pick of the Week: OSS 117: Five Film Collection (OSS 117 Is Unleashed / OSS 117: Panic in Bangkok / OSS 117: Mission For a Killer / OSS 117: Mission to Tokyo / OSS 117: Double Agent) [Blu-ray / Kino Lorber]
: Before 007 made his big screen debut in Dr. No, another triple-numbered secret agent hit the silver screen… in France.  Multiple sequels followed (as well as a couple of very funny spoofs in 2006 and 2009).  This Kino set collects five early films in the popular series.
Additional Titles of Interest —
The Long Riders (Special Edition) [Blu-ray / Kino Lorber]
: Walter Hill's take on the legendary James-Younger gang gets a 4K restoration. The Keach brothers play the James brothers, the Carradine brothers play the Younger brothers, the Quaid brothers play the Miller brothers, and the Guest brothers play the Ford brothers. Talk about nepotism!
Brigadoon [Blu-ray Warner Archive]
: Vincente Minnelli directs, while Gene Kelly and Cyd Charisse dance.  Sold.
Waiting for Guffman [Blu-ray / Warner Archive]
: Mid-level Hollywood stars make fun of community theater.  It's a bit mean-spirited, but it's undeniably funny.
The Devil's Honey [Blu-ray / Severin Films]
: Lucio Fulci, the "Godfather Of Gore," takes on the erotic thriller genre with delirious results.