For the release week of 9/12/17: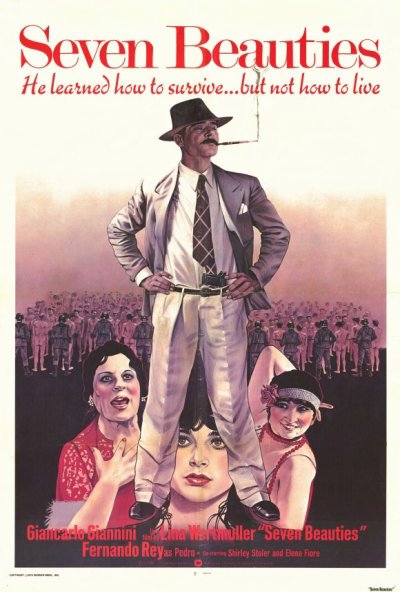 Garv's Pick of the Week: The best of a solid release week is Lina Wertmüller's masterpiece of dark comedy Seven Beauties [Blu-ray / Kino Lorber]
.  The incredibly expressive Giancarlo Giannini stars as a weak, cowardly, small-time Italian hood who will do whatever it takes to survive during World War II, in a story that involves murder, feigned insanity, desertion, imprisonment, and worse.
Additional Titles of Interest —
Swept Away [Blu-ray / Kino Lorber]
: Another Lina Wertmüller masterwork debuts on Blu-ray today.  You can find my full review here.
Erik The Conqueror [Blu-ray + DVD / Arrow Video]
: Delayed from a previous week, Mario Bava's Viking epic gets its Blu-ray release today.  I've also given this one a full review.
The Fox With A Velvet Tail [Blu-ray / Mondo Macabro]
: This rare, psychological Spanish giallo gets a standard release from Mondo Macabro (after a brief, sold-out limited edition release).
Night Gallery: The Complete Series [DVD / Universal]
:  Imagine, if you will, a chain-smoking writer/producer/on-camera narrator trying to follow-up an iconic sci-fi anthology series with a horror series where the stories spring out of the paintings in a macabre art gallery.  There's no need to imagine.  The complete series has been collected in this DVD set.
It appears that Arrow Video's releases of Don't Torture A Duckling [Blu-ray + DVD]
and The Suspicious Death of a Minor [Blu-ray + DVD]
 , originally scheduled for this week, have been delayed.  Amazon currently lists them as available October 3rd.  They'll be high on my list when they eventually come out.