For the release week of 7/11/17: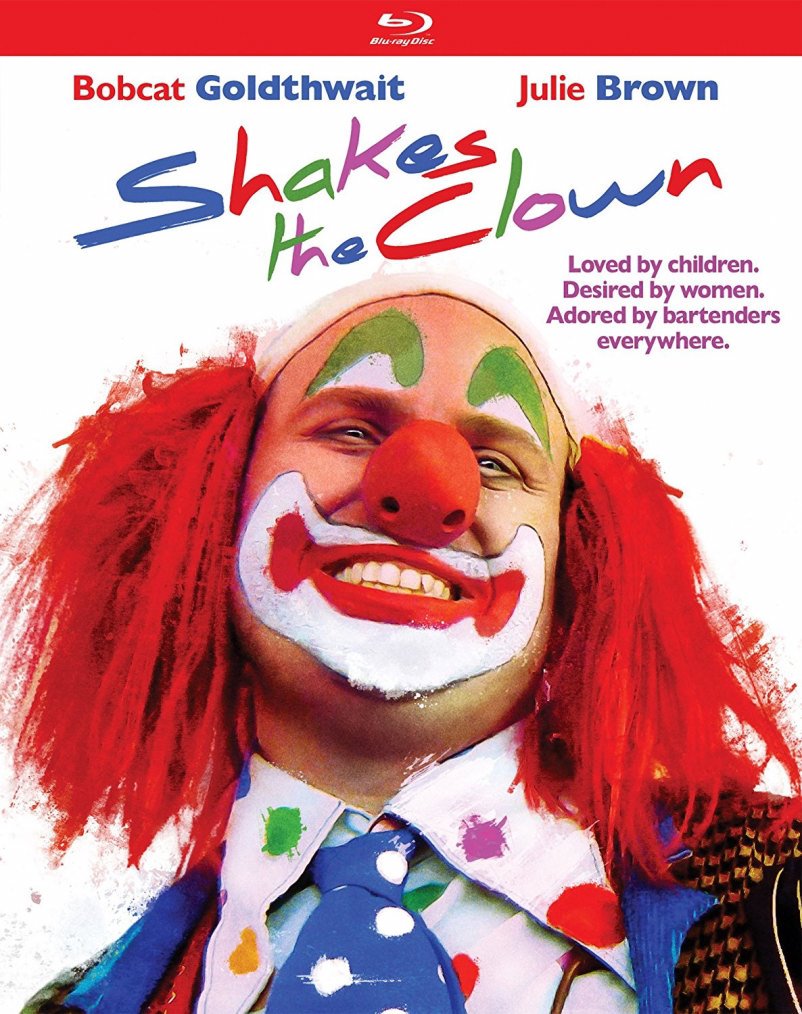 Garvs's Pick of the Week — Shakes the Clown [Blu-ray / Mill Creek]
: The film that Betsy Sherman of The Boston Globe famously called "The Citizen Kane of Alcoholic Clown Movies" transitions to blu-ray.  Bobcat Goldthwait's first directorial effort can't exactly be called a good movie, but it is an effortlessly watchable bad movie.
Additional Titles of interest —
Roberto Rossellini's War Trilogy (Rome Open City, Paisan, Germany Year Zero) [Blu-ray / Criterion]
: This trio of Italian neorealist masterpieces is obviously the most important release of the week. But let's face it, folks; it's not a barrel of laughs.
The Sea Chase [Blu-ray / Warner Archive]
: I'll pick up anything with John Wayne. In this one, the Duke is a German (???) navy captain who loves his country but hates Hitler.
Terror in a Texas Town [Blu-ray / Arrow Academy]
: If you've ever wondered who would win in a duel between a guy with a six-shooter and a guy with a harpoon, this is the film for you.  Starring mega-serious tough guy (and acclaimed weirdo) Sterling Hayden.
Smokey and the Bandit: 40th Anniversary Edition [Blu-ray / Universal]
: If you don't already own this on Blu-ray, it is worth picking up for Jackie Gleason's scene-stealing performance.