Ciao, fellow cinephiles.
This space will be reserved for Blu-Ray and DVD recommendations from each week's new releases.  "Garv's Pick of the Week" will be the title I would choose if I could only purchase one title that particular week.  Of course, since I am a compulsive film collector, I won't stop there.  Each "Pick of the Week" will be followed by one of more additional titles of interest.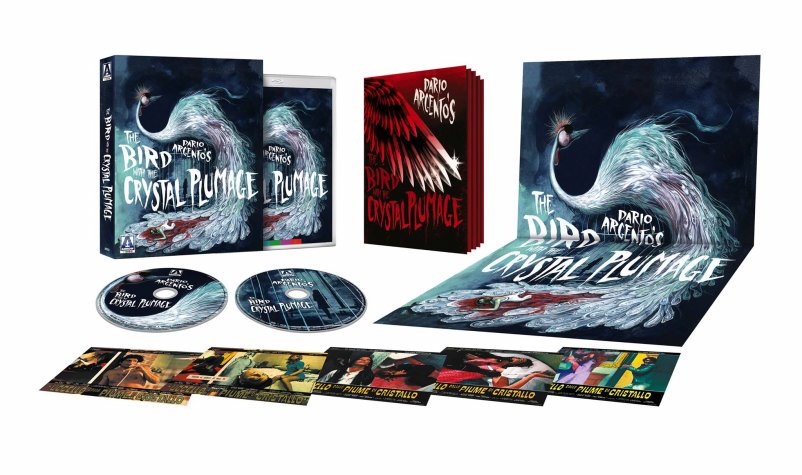 If a title sparks your interest, and you decide to purchase, please click on the title or other Amazon links.  If you purchase that title (or anything else) after clicking the Amazon link, I receive a small
For the Release Week of 6/20/17:
Garv's Pick of The Week — The Bird With The Crystal Plumage [2-Disc Limited Edition / Arrow Video]
:  This limited edition Blu-Ray/DVD set contains a 4K Restoration, an audio commentary by Giall expert Troy Howarth, a double-sided fold-out poster, 6 lobby card reproductions, a 60-page booklet, and more.  A standard version will be released at a later date without the booklet and some of the other extras.  If you want this version, act fast.  It is liable to sell out quickly.
Additional Titles of interest —
Joe Versus the Volcano [Blu-ray / Warner Archive]
: John Patrick Shanley's dark comedy about love, death, and premium luggage.
The Marseille Trilogy (Marius / Fanny / César) [Blu-ray / The Criterion Collection]
: I haven't seen it, but it sounds extremely intriguing.
Car Wash [Blu-ray / Shout Select]
: A day in the life of an L.A. car wash in 1976, with Richard Pryor, George Carlin, Professor Irwin Corey, the Pointer Sisters, and more.
The Paul Naschy Collection [Blu-ray / Scream Factory]
: A five-film box set from Spain's answer to Lon Chaney, Jr.