For the release week of 8/29/17: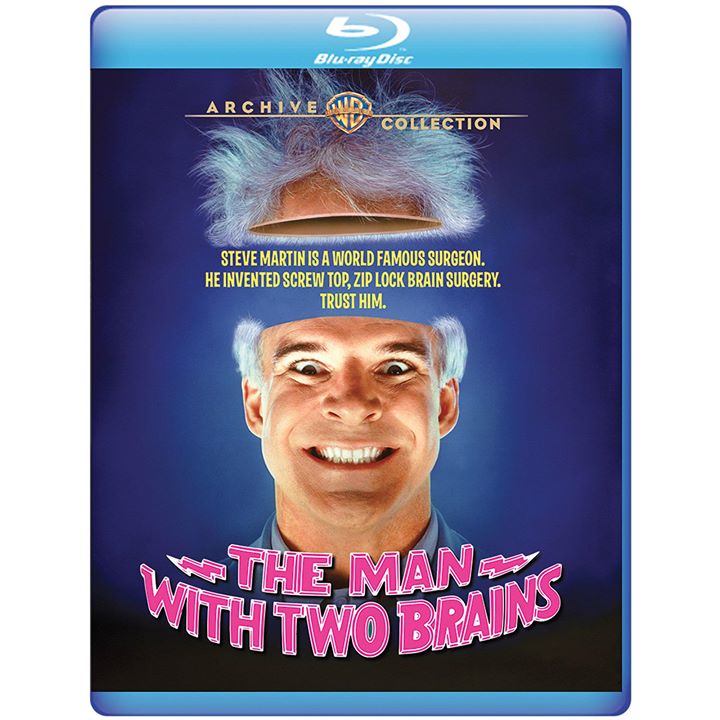 Garv's Pick of the Week: The Man with Two Brains [Blu-ray / Warner Archive]
: Steve Martin's best collaboration with director Carl Reiner is the story of a man who falls in love with a woman for her brain rather than her body.  Unfortunately, that brain is in a jar.  This loony, Mad Magazine-style comedy also stars Kathleen Turner, David Warner, and the voice of Sissy Spacek.
Additional Titles of Interest —
Son of Paleface [Blu-ray / Kino Lorber Studio Classics]
: Jane Russell, Roy Rogers, and Trigger co-star with Bob Hope in the sequel-of-sorts to one of the funny man's biggest hits.  Son of Paleface is a sequel to The Paleface in the same way Gremlins 2 is a sequel to Gremlins. In both cases, the follow-up is more over-the-top and cartoonish and, to my mind, more entertaining.
Prizzi's Honor [Blu-ray / Kino Lorber Studio Classics]
: It's a good week for Kathleen Turner.  She also co-stars with Jack Nicholson in this late period near-masterpiece by the great John Huston.
Erik The Conqueror (2-Disc Special Edition) [Blu-ray + DVD / Arrow Video]
: Mario Bava, the king of Gothic horror and the man who established the style for the giallo, turns his talents toward swords and sandals in this Viking spectacle.
The Manster [Blu-ray / Shout! Factory]
: Half man, half monster, all schlock.