For the release week of November 28th: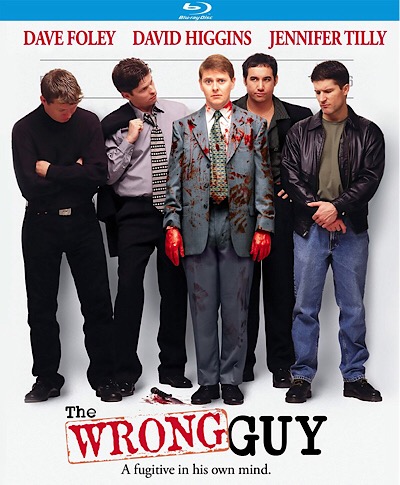 Garv's Pick of the Week: The Wrong Guy [Blu-ray / Kino Lorber]
: This hilarious Canadian Hitchcock spoof from writer/actor/comedian Dave Foley (The Kids in the Hall) never received a U.S. theatrical release.  That's a shame, because The Wrong Guy was funnier than any other film released in 1997, and it's a better Hitchcock spoof than High Anxiety (1977).  If you like early Steve Martin comedies like The Jerk (1979) and The Man With Two Brains (1983), you'll like this too.
Additional Titles of Interest —
Deathdream (aka Dead of Night) [Blu-ray Blue Underground]
: Before Bob Clark directed Black Christmas (1974) and A Christmas Story (1983), he gave the world this Canuxploitation horror classic, based on the W.W. Jacobs short story "The Monkeys Paw."
Death Laid An Egg [Blu-ray + DVD / Cult Epics]
: This weirdo giallo starring Gina Lollobrigida gets a Blu-ray upgrade.  I ordered it for the title alone.
Operation Petticoat [Blu-ray / Olive Signature]
: Blake Edward's naval comedy, with Cary Grant, Tony Curtis, and a pink submarine, gets an Olive Signature limited-edition Blu-ray release, with a new scan and new extras.
Father Goose [Blu-ray / Olive Signature]
: Cary Grant's second-to-last film also gets an extra-filled Olive Signature limited-edition Blu-ray.
Doc Hollywood [Blu-ray / Warner Archive]
: "That's a nice pig you got there."