In my last review, we took a look at Sergio Martino's The Suspicious Death of a Minor (1975), a solid "mash-up" of two Italian film genres, "giallo" and "poliziotteschi." Today we're going to take a look at a standout in Italian gothic horror, written and directed by one of its maestros, Mario Bava.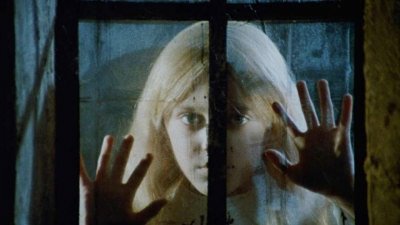 Mario Bava was born into the world of cinema.  His father, Eugenio Bava, worked as a special effects photographer and cameraman during Italy's silent film era.  After a short time as a painter, Mario started his film career as an assistant to his father, who was working in the special effects department at Istituto Luce, the "film factory" for Benito Mussolini. He then went on to have one of the most successful and prolific careers in Italian cinema, first as a cinematographer, and then directing nearly 80 movies across varying genres, influencing filmmakers for years to come.
Kill, Baby… Kill! (Operazione paura, literal translation "Operation Fear") tells the story of a small town in the Carpathian Mountains that has a dark secret festering at its heart. Dr. Paul Eswai (Giacomo Rossi-Stuart) has been called in to perform an autopsy on a woman that has died under mysterious and gruesome circumstances. He meets up with Monica Shuftan (Erika Blanc), who once lived in the town and has come back to visit her parents' graves. Both are pulled into a world in which superstition–not science–rules, where the natural order of things is turned upside down, where witches roam freely in the streets, and in which a word spoken at the wrong time can mean a horrible, bloody death. Something EVIL lives in Villa Grapps, and Dr. Eswai and Ruth are drawn inexorably toward it.  They will find out the horrible secret of what plagues this small town, but will they survive it?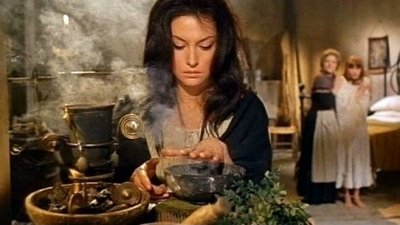 Kill, Baby Kill is one of Bava's most successful films, grossing almost 201 million lira in its original release, and the film has undoubtedly influenced J-Horror movies such as the films in the Ringu and Ju-On series. Bava goes back to his bag of tricks, which began with directorial efforts like Black Sunday (1960) and Black Sabbath (1963), and turns out a great gothic horror film with his signature style, using lush visuals, an intense color palette, and gruesome violence.
So, for all you fans of Bava, go out and re-watch this absolute classic, or if you are new to Bava and his works, this is an excellent place to begin your journey into terror!
Italian/C-83m/Dir. Mario Bava/Wr. Romano Migliorini, Roberto Natale, and Mario Bava/Cast: Giacomo Rossi-Stuart, Erika Blanc, Fabienne Dali, Piero Lulli, Luciano Catenacci, Micaela Esdra, Franca Dominci, Giuseppe Addobbati, Mirella Pamphili, Valiero Valeri, Giovanna Galletti
If You Like: Fans of Roger Corman's Edgar Allan Poe-inspired horrors, such as House of Usher (1960) and The Pit and the Pendulum (1961) should also enjoy the gothic work of Italian master, Mario Bava.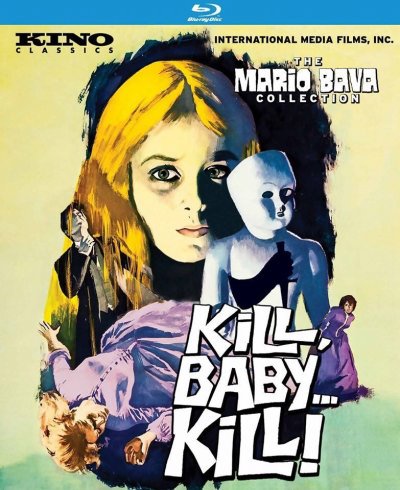 Video: The Kino Lorber Kill Baby Kill [Blu-ray]
release is presented in a very nice 2K restoration from original 35mm elements.  The release is sharp and colorful, and it sports a number of extra features:
Special Features:
Audio commentary by Tim Lucas, author of the definitive reference book on the director, Mario Bava: All the Colors of the Dark
English-language soundtrack
Italian-language soundtrack
Optional English subtitles
"Kill, Bava…Kill!" (a previously unreleased 2007 documentary by David Gregory, in which Lamberto Bava, Mario Bava's son, revisits the location where the film was shot, 25:02)
Interview with Erika Blano (courtesy of Uwe Huber, 10:35)
International theatrical trailer (2:32)
Three American TV Spots (:60 :30 :10)
German title sequence with alternative footage (3:30)
Streaming: Kill, Baby… Kill! can be streamed on the Shudder channel on Amazon Prime, and through other sites on the Internet, but you won't be viewing the new 2K restoration.
More to Explore: If you enjoy Kill, Baby… Kill! and are a fan of supernatural horror, there are many films that have been influenced by it, most notably The Ring (2002) and The Grudge (2004).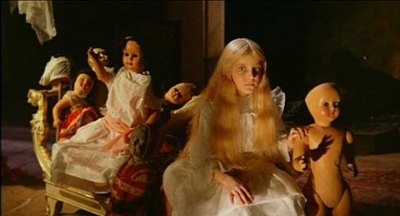 Trivia: Two weeks into filming, the producers ran out of money. Director Mario Bava and the cast agreed to finish the film without pay.
For More Info: Take a look at The History of Italian Cinema: A Guide to Italian Film from Its Origins to the Twenty-First Century
by Gian Piero Brunetta or Consult Tim Lucas's essential reference, Mario Bava : All the Colors of the Dark
.  An e-book version of Tim Lucas' out-of-print tome can be purchased directly from the author HERE.