Welcome back, dear readers, to my plunge into Arrow Video's George A. Romero: Between Night and Dawn (6-Disc Limited Edition) [Blu-ray + DVD]
box set. Today, I look at the second movie included in the collection and the third movie in George A. Romero's filmography, Season of the Witch (1972). As different as There's Always Vanilla (1971) was from Night of the Living Dead (1968), Season of the Witch (1972) is as different from Vanilla. George acted, as he did for many of his films, as writer, director, and editor; and like Vanilla, this film was plagued with issues during production. Originally titled Jack's Wife, the film was released by Jack H. Harris Enterprises as a soft-core porn film called Hungry Wives, which failed to reach any kind of audience and tanked at the box office. After the success of Dawn of the Dead (1978), the film was re-cut and re-released as Season of the Witch.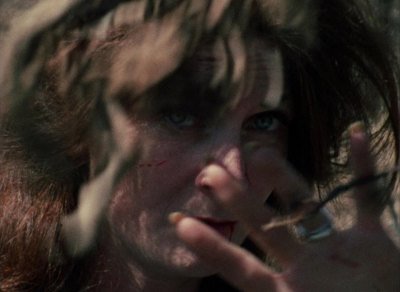 Season of the Witch tells the story of Joan Mitchell (Jan White), wife to Jack (Bill Thunhurst), and mother to Nikki (Joedda McClain). Joan is in an unhappy marriage with a domineering and abusive husband and a daughter that has absolutely no respect for her. Her husband is often off on long work trips; and during one of these trips, Joan goes with a friend to visit a local practitioner of witchcraft, Marion Hamilton (Virginia Greenwald). Also there that evening is a student from the college Nikki also attends, named Gregg (Raymond Laine) who tries to seduce Joan, but she gives him the cold shoulder. At this party, Joan receives her first taste of witchcraft and sees it as an escape. She starts to feel and look more alive than she has in a long time. Joan delves deeper in to the world of the occult, becoming more powerful and trying different and more complex spells and rituals.  But with this new power comes a price. Joan experiences vivid and terrifying dreams.  The dreams involve her being stalked in her home by a mysterious figure in a demonic mask, and they slowly drive her over the edge. That edge is crossed in the climax of the film, which, let's just say, doesn't end well for her husband. Once free from him, Joan visits Marion and is officially initiated into the coven that Marion leads.
Season of the Witch is easily Romero's most metaphor-filled movie, with surreal dream sequences that are both beautifully filmed and disturbing. They really express the desperation of Joan's existence and the misery that is her life. Since the budget was cut, the bulk of the movie is shot indoors. During one of the interviews included in the extras, it is explained that the production actually used a local family's home for all of the interiors of Joan's house, because the building had many narrow hallways and doors, which added to the overall claustrophobic setting that was Joan's life in 1970's suburbia.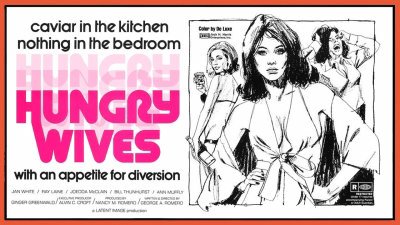 Season of the Witch is hands down a better movie than There's Always Vanilla, and I feel that is because George was in charge of the production from beginning to end. Again, he spins a fine tale that is an allegory for the modern-day world of the time.  This is another worthy addition to anyone's collection, especially for lovers of Romero's films.
USA/C-104m/Dir. George A. Romero/Wr. George A. Romero/Cast: Jan White, Raymond Laine, Ann Muffly, Joedda McClain, Bill Thunhurst, Neil Fisher, Esther Lapidus, Dan Mallinger, Daryl Montgomery, Ken Peters, Shirlee Strasser, Robert Trow, Jean Wechsler, Charlotte Carter, Linda Cregan
If You Like: It's right in the title of the Arrow Video box set Between Night and Dawn. If you are a fan of George A. Romero's early zombie films, Night of the Living Dead (1968) and Dawn of the Dead (1978), you might be interested in seeing what the master did in the meantime.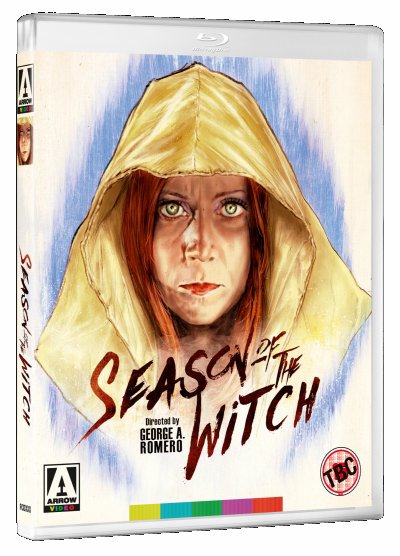 Video: The Arrow Video release of Season of the Witch is presented within George A. Romero: Between Night and Dawn (6-Disc Limited Edition) [Blu-ray + DVD]
on a High-Definition Blu-ray (1080p), as well as on a standard DVD.  The 6-disc limited edition release also has enough extras to fill your cauldron.   The Blu-ray for this film alone includes:
A brand new 4K restoration of the original theatrical version from the camera negative [90 mins]
An alternate extended version [104 mins]
A brand new audio commentary by Travis Crawford
When Romero met Del Toro: Filmmaker Guillermo Del Toro in conversation with George Romero (An amazing conversation and an outstanding extra!)
The Secret Life of Jack's Wife: An  archival interview with actress Jan White

Location Gallery with audio commentary by Romero historian Lawrence DeVincentz

Alternate Opening Titles
Memoribilia Gallery
Trailer
A reversible sleeve featuring original and newly-commissioned artwork by Gilles Vranckx
A limited edition 60-page booklet featuring new writing on the films by Kat Ellinger, Kier-La Janisse, and Heather Drain is included within the main box
Streaming: At the time of the writing of this review, Season of the Witch is not available to stream.
More to Explore: If you like Season of the Witch and your witchcraft films loud and in your face, you can't go wrong with The Craft (1996), or The Witches of Eastwick (1987).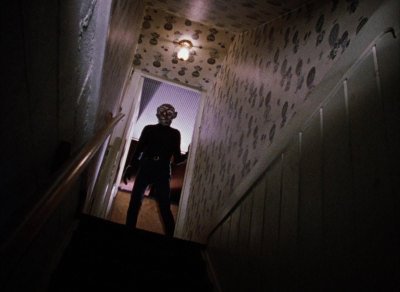 For your listening pleasure: The movie features the song "Season of the Witch" by one of my favorite 60s and 70s artists, Donovan, off of his album Sunshine Superman
. The song just happened to be released the same time as the re-release of the film — a happy coincidence indeed!
Did you know: Romero was approached by the distributor to make the film's two love scenes pornographic in nature, but he refused.
For more Info: Take a peek at The Zombies That Ate Pittsburg: The Films of George A. Romero
by Paul. R. Gagne (1987) and The Cinema of George A. Romero: Knight of the Living Dead (Directors' Cuts)
 by Tony Williams (2003).