Kino Lorber Studio Classics announced that they will begin releasing the theatrical Pink Panther cartoons in chronological order, beginning January 31st with the first 20 shorts. The Pink Panther Cartoon Collection
will be available in separate Blu-ray and DVD sets.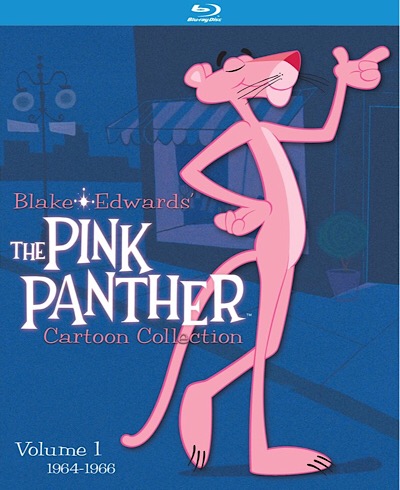 Here is the announcement from the Kino Lorber Studio Classics Facebook page:
Coming January 31st on DVD and Blu-ray!
The Pink Panther Cartoon Collection Vol. 1 (1964-1966)
20 shorts in chronological order – All with original audio (no laugh tracks) and all received additional DRS and dirt removal
Audio commentaries for selected films, by author Mark Arnold, historian Jerry Beck, filmmaker Greg Ford, cartoon writer William Hohauser, music scholar Will Friedwald, and veteran DePatie-Freleng story-man Bob Kartz – Interspersed throughout find archival sound-bites from animation pioneer and DePatie-Freleng Enterprises co-founder, Friz Freleng himself.
Reversible Blu-ray Art
Includes the 1964 THE PINK PHINK – Oscar Winner (Best Short Subject, Cartoons)