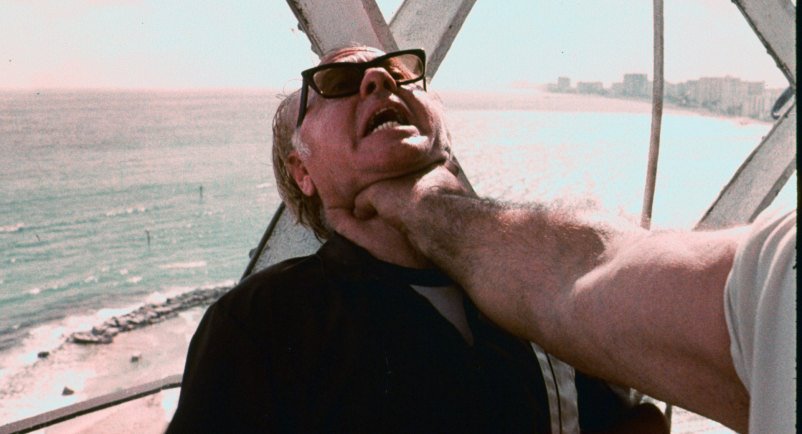 Garagehouse Pictures has unearthed a true rarity — a Seventies slasher starring Mickey Rooney, Yvonne De Carlo, Ted Cassidy, and writer/producer/director/actor Chris Robinson, which never received a theatrical or video release (and was considered lost until recently).  Based on the description below, The Intruder (1975) sounds a bit like an American giallo.  It may be great, or it may be terrible; but thanks to Garagehouse Pictures, we can finally judge for ourselves.
Here's the summary of the upcoming blu-ray from the company's website:
Lost for more than 40 years, now appearing on video for the first time ever!
Mastered in 4K from the only 35mm film print in existence, Garagehouse Pictures is pleased to bring Chris (STANLEY, THE CYCLE SAVAGES) Robinson's lost 1975 proto-slasher film to Blu-ray for the first time anywhere! Mickey (BABY FACE NELSON, THE MANIPULATOR) Rooney, Yvonne (THE MUNSTERS) De Carlo, Ted (THE ADDAMS FAMILY) Cassidy star, along with Chris Robinson (who also wrote, produced and directed), in a grisly story of greed, murder and irrational madness. An unseen evil is stalking eleven visitors to a remote island retreat. Who – or what – is it? One thing is for certain: it will not stop until it kills them all!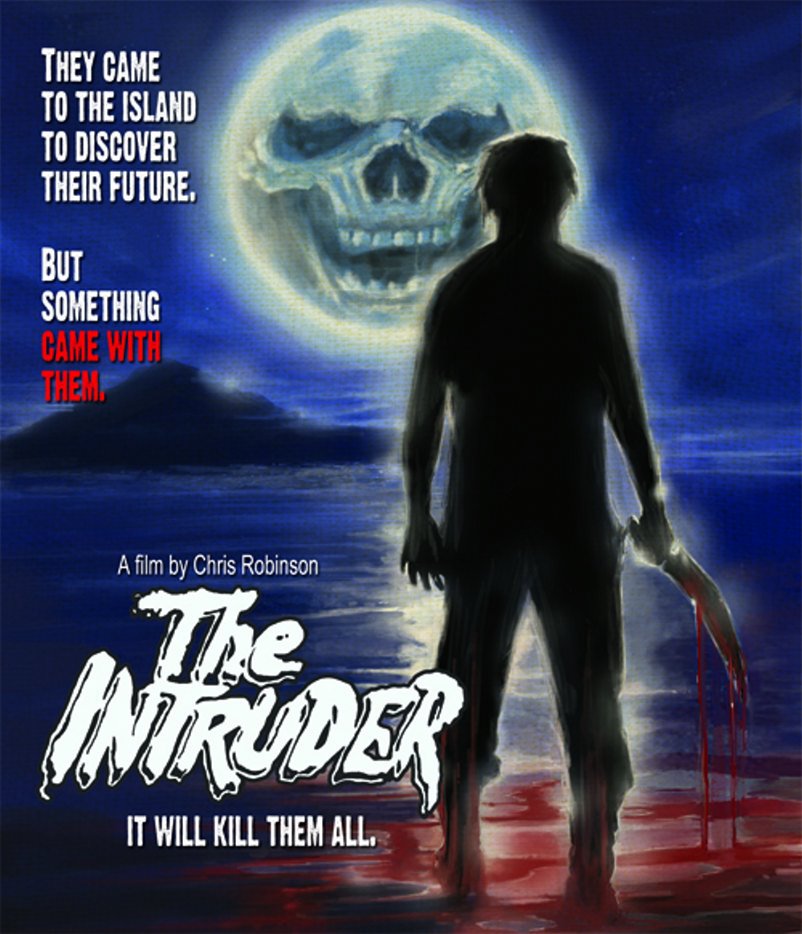 Feature specifications and extras:
Transferred in 4K from the only 35mm film print
Sound digitally remastered from the original optical tracks
Presented in its original aspect ratio
Audio commentary with Chris Robinson
Archival interview with Chris Robinson
Liner notes
Garagehouse Pictures trailers
All regions
1975 / 87 mins. / Color / Mono / 1.85:1 / Not Rated