To understand and appreciate Sergio Martino's The Suspicious Death of a Minor, a.k.a. Too Young to Die, a little history of Italian film, specifically the genre known as "giallo" and the subgenre "poliziotteschi," is needed. Giallo was a 20th Century Italian film genre that was part mystery, part slasher film, part crime/psychological thriller, and all crazy. Giallo was not limited to the film medium. In fact, the word is Italian for "yellow," which originally referred to the color of the covers on a series of cheap paperback novels that were popular in post-fascist Italy. The film genre those novels inspired took the name "giallo," but the movies also had some amazing titles of their own, such as The Bird With Crystal Plumage (1970), Four Flies on Grey Velvet (1971), A Lizard in Woman's Skin (1971), and Don't Torture a Duckling (1972).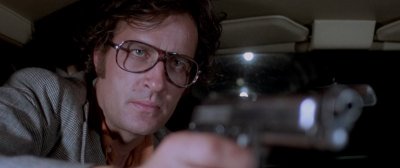 Now, The Suspicious Death of a Minor also has elements of the poliziotteschi subgenre, which was also popular in Italy in the 1970s.  As a whole, this genre was more action orientated, with a larger than life police officer as the heroic lead. Poliziotteschi, like giallo have some very colorful titles — What Have They Done to Your Daughters? (1974),  Live Like a Cop, Die Like a Man (1976), and The Cynic, the Rat & The Fist (1977).
The use of a strong or heroic lead was completely outside of the giallo mindset, where typically your hero/heroine was someone outside of law enforcement who becomes entangled in the investigations, due to witnessing the crime. An excellent example of this is Dario Argento's Deep Red (Profondo Rosso, 1975), in which David Hemmings plays a piano teacher in Rome who witnesses a grisly murder and, as a direct result, is caught up in a personal investigation that turns into a fight for his life.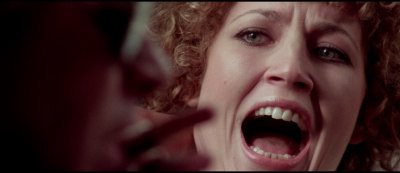 The Suspicious Death of a Minor centers around a rash of kidnappings and murders in Milan and the connections to those in power and influence that want to keep the ongoing investigation mired down in bureaucracy and red tape. As the story progresses, the case takes a turn to include a ring of drug and child traffickers preying upon young women in a particularly impoverished area of Milan. Enter, Special Inspector Paolo Germi (Claudio Cassinelli) and his unorthodox methods.  You don't actually know that Germi is a police officer for about the first third of the film. In classic giallo fashion, his character is just someone that is swept up in the flow of the events swirling around him, while doing some really shady things himself. Teaming up with Giannino (Adolfo Caruso), a small time hood, Inspector Germi begins to track the group of kidnappers and killers in a case that takes him into the world of the ultra-rich and the international banks, which they use to buy and sell the world.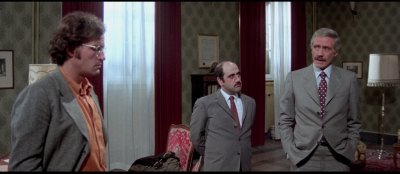 Sergio Martino directs The Suspicious Death of a Minor with all the hallmarks of a great giallo movie but with the sensibility of a poliziotteschi film. For example, there's a rather long car chase part way through the movie that would completely be out of place in a traditional giallo.  In addition, there's a gun fight/chase scene on a roller coaster that would be more at home in an 80s action movie. That being said, Martino does a great job of melding these action set-pieces with the moody and atmospheric vibes of the giallo, with lots of handheld camera work, an excellent use of light and shadow, and brilliant composition in his framing that gives the movie a very frenetic and claustrophobic feel.
Overall, The Suspicious Death of a Minor is an excellent addition to the video library for any lover of Italian cinema.  It is one of Sergio Martino's most solid films, with a tight narrative, engaging story, and very solid performances by all of the actors. So go, grab yourself some strong Italian coffee, a pack of cigarettes, and sit back and enjoy this Italian gem.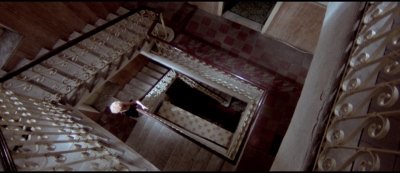 Italian/C-100m/Dir. Sergio Martino/Wr. Ernesto Gastaldi and Sergio Martino/Cast: Claudio Cassinelli, Mell Ferrer, Lia Tanzi, Gianfranco Barra, Patrizia Castaldi, Adolfo Caruso, Jenny Tamburi, and Massimo Girotti
If You Like: Fans of films about cops that play by their own rules, like Clint Eastwood's Dirty Harry series
, should check out this Italian counterpart.
Video: Arrow Video's The Suspicious Death of a Minor (2-Disc Special Edition) [Blu-ray + DVD]
is presented in a brand new 2K restoration from the original camera negative, which is exclusive to this release, along with more extras than you can shake a long-barreled revolver at.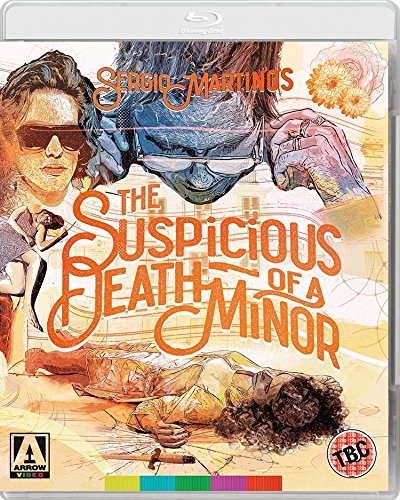 Those special features include:
New interviews with director Sergio Martino and cinematographer Giancarlo Ferrando
A new audio commentary by Troy Howarth, author of So Deadly, So Perverse: 50 Years of Italian Giallo Films
Optional English subtitles for the deaf and hard of hearing on both the English and Italian Language tracks
Original mono Italian and English Soundtracks (lossless on the Blu-ray Disc)
High Definition Blu-ray (1080p) and Standard Definition DVD presentations
A reversible sleeve featuring original and newly commissioned artwork by Chris Malbon
Streaming: At the time that this review was written, no streaming options are available for Suspicious Death of a Minor.
More to Explore: If you enjoy Suspicious Death of a Minor, there are many giallo and poliziotteschi films to choose from. Sergio Martino wrote and directed the seminal giallo, Torso (1973), as well as the over-the-top poliziotteschi, The Violent Professionals (1973).
Trivia: During the scenes in the movie theater, keep an eye out for a poster for one of Sergio Martino's other gialli, the rather ridiculously titled Your Vice Is A Locked Room And Only I Have The Key (1972)
.
For More Info: Checkout La Dolce Morte: Vernacular Cinema and the Italian Giallo Film
by Mikel J. Koven.