Get ready for high adventure, action lovers.
Twilight Time is putting up their October titles for preorder today at 4PM ET/1PM PT, and they are an adventurous lot — Captain From Castile, The Pirates of Blood River, Play Dirty and Wild Bill.
You can place your order at www.twilighttimemovies.com or at www.screenarchives.com, and titles will ship on October 17th (barring any unexpected delays).
Here are the titles: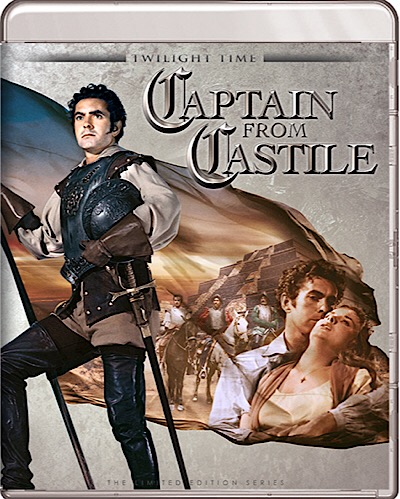 A gorgeous, top-drawer Twentieth Century Fox spectacular, Captain from Castile (1947) – adapted from Samuel Shellabarger's best-selling novel – offers Tyrone Power as a Castilian caballero, first a victim of the Spanish Inquisition, then a member of the Mexican expedition of Hernán Cortez (Cesar Romero). Along the way, he helps an Aztec slave (Jay Silverheels) and rescues a lively barmaid (Jean Peters) from the depredations of a cruel Inquisitor (John Sutton). Directed by veteran Henry King, and featuring a masterpiece of a score by the great Alfred Newman.
$29.95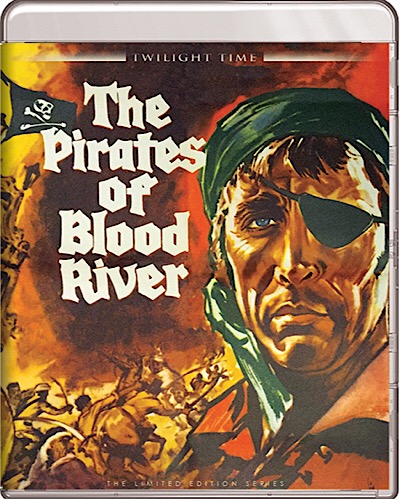 Hammer Studios goes quasi-historical with The Pirates of Blood River (1962), with Kerwin Mathews starring as a Huguenot outcast taken up by a bloody band of pirates led by the elegant Frenchman, Captain LaRoche, incarnated by the great Christopher Lee. Oliver Reed, Glenn Corbett, Michael Ripper, and Peter Arne co-star; other Hammer regulars include director John Gilling and cinematographer Arthur Grant.
$29.95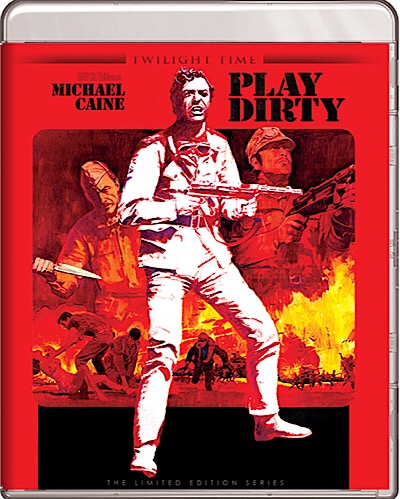 A superb cast topped by Michael Caine, Nigel Green, and Harry Andrews highlights classic director André De Toth's last film, Play Dirty (1968), a combat film set in North Africa during World War II. The "heroes" here are vile, unsympathetic loners operating outside the mainstream military, in a narrative that plays both ends against the middle. Shot by Edward Scaife (The Dirty Dozen), and featuring a score from the sensational Michel Legrand.
$29.95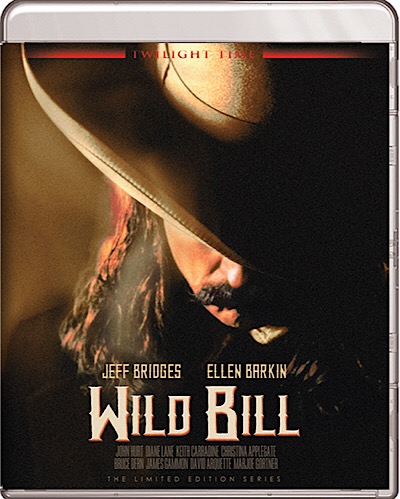 The sublime writer-director Walter Hill's Wild Bill (1995) focuses on the last days of mythic gunfighter, Wild Bill Hickok (Jeff Bridges), consorting in Deadwood with Calamity Jane (Ellen Barkin), observed by a longtime friend (John Hurt), and haunted by the ghosts of his past, from an old flame (Diane Lane) to a young man (David Arquette) who announces his intention to kill Bill.
$29.95