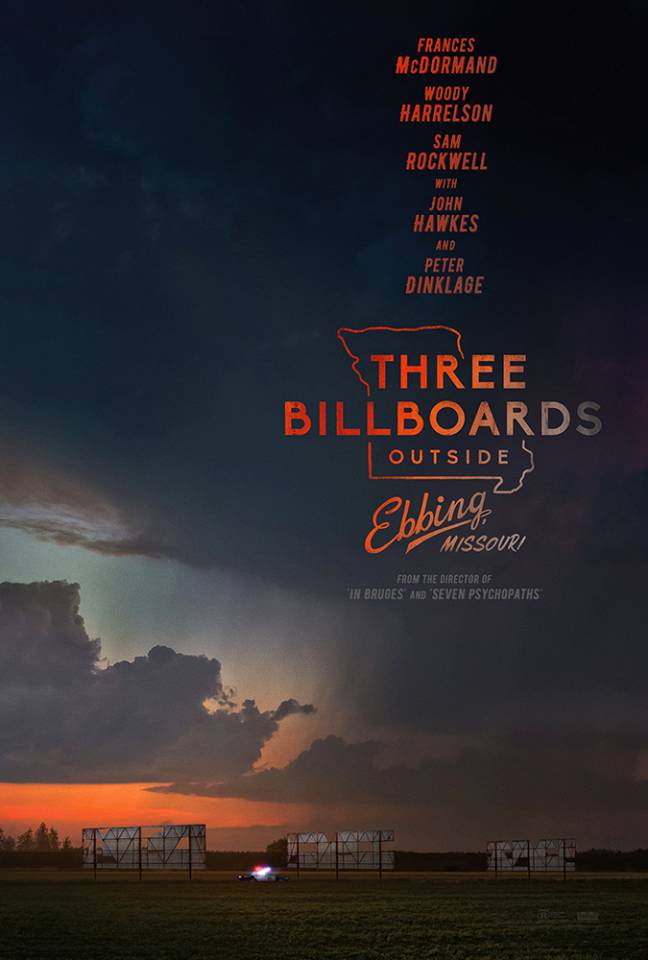 Frances McDormand, joyous tidings on the anniversary of your birth!
In honor of your birthday, I'm giving myself the gift of another viewing of my favorite movie preview of the year — the red band trailer for Three Billboards Outside Ebbing, Missouri.  This trailer for the October 13th release premiered back in March, and I've been talking it up ever since.  However, I've yet to run across anyone who had seen the trailer or had even heard of the movie prior to me bringing it up.  Since so many people seem unaware of my most anticipated 2017 release, I'm branding this "news," even though it is three months-old.
Now, it won't be my habit to tout new movies within the Bottom Shelf.  Other websites already have that covered.  However, a new film from writer-director Martin McDonagh is a cause for celebration.  The Irish playwright has previously written and directed In Bruges (2008) and Seven Psychopaths (2012), each of which was my favorite film in the year of its release.
Based upon the red band trailer, Three Billboards Outside Ebbing, Missouri promises to be just as dark, funny, and sad as McDonagh's previous cinematic concoctions.  Beyond that, I'll let the trailer speak for itself.  However, be advised that as this is a red band trailer, it speaks with very salty language.
Cheers,
garv