For a one-man operation (or one-Banana Man operation), Code Red DVD produces a tremendous amount of content.  Month after month they release Blu-rays of forgotten films and cult titles that otherwise would not likely receive an HD upgrade.  Banana Man is truly doing the Lord's work.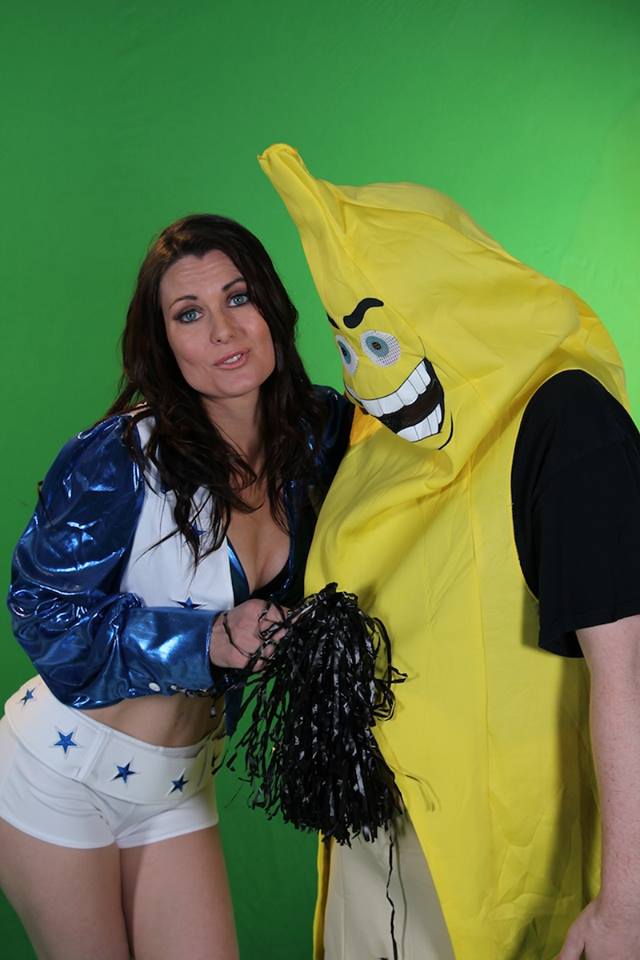 My only complaint about Code Red DVD is if you are looking for a particular title, it can take a bit of work to find it.  Some releases are listed on their Code Red DVD Big Cartel Shop, while others are only listed on RoninFlix.com, while still others are only available at Screen Archives Entertainment.  And now, there are exclusives only available through the wonderful cult film web store DiabolikDvd.
Around the third week of August, three Code Red titles will be released exclusively through DiabolikDVD.com: the highly regarded Euro-Western Vengeance (1968), the lesser-known giallo The Slasher (better known as So Sweet, So Dead, 1972), and the Aztec horror flick Power (1984).  They are all up for pre-order now only at http://www.diabolikdvd.com/product-category/labels/code-red-scorpion/
Here are the details from the DiabolikDVD website:
THESE ARE PREORDER ITEMS THAT WILL BE SHIPPING AROUND THE 3RD WEEK IN AUGUST
AVAILABLE EXCLUSIVELY AT DIABOLIKDVD!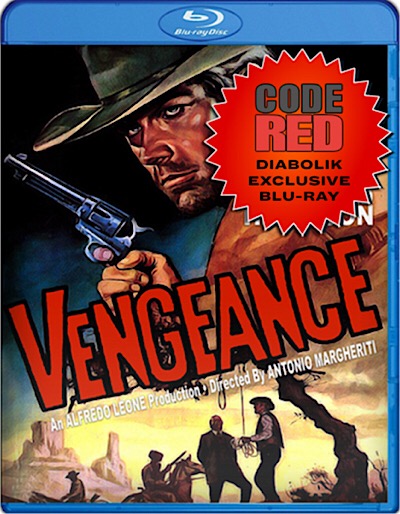 Vengeance (Code Red) (Blu-Ray)
$19.99
Five men held the balance of death…his revenge explodes in a blaze of hellfire! Even thieves live by a code. For the right amount of gold there is betrayal. But the price for betrayal is vengeance. It was the biggest gold heist the West had ever seen, but it didn't go as the gang planned. Now one of the thieves is dead, torn limb from limb by a band of five desperados. His partner, Rocco, arrives too late; the murderers are gone, and on five pieces of blood-stained rope Rocco swears revenge!
HD master
interview with star Richard Harrison
Interview with producer Alfredo Leone
100min
The Slasher (So Sweet So Dead) (Code Red) (Blu-Ray)
$22.99
A naked woman is found murdered and mutilated in a prosperous small province town in Southern Italy. But who killed her… and why? Inspector Capuana (Farley Granger; Strangers on a Train, Rope, Arnold) investigates what turns out to be a string of savage murders in which unfaithful women are targeted as they play around behind their husbands' backs. Now the killer, who wears a black fedora, gloves, and trench coat as he stalks and photographs his victims, is becoming more relentless in a depraved quest to purge the world of what he believes to be immoral souls. Also starring Sylva Koscina (Lisa and the Devil, Hercules, Hornet's Nest), this notorious Italian shocker also known as So Sweet, So Dead is now presented fully authorized and in HD for the first time!
Brand New 2017 HD master with extensive color correction done here in the U.S
Trailer
99min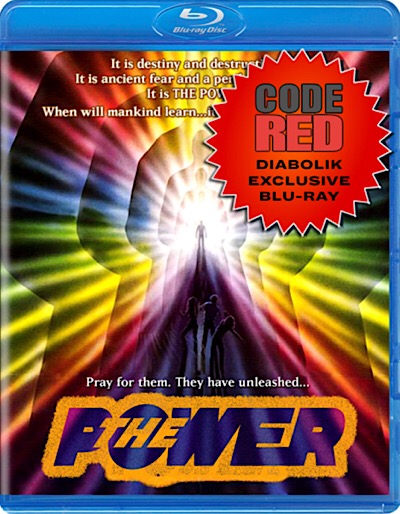 Power (Code Red) (Blu-Ray)
$22.99
An Aztecan idol is stolen from a professor and ends up in the experimental hands of three high-school students who use it to get in touch with the spirit world. Things start to go wrong when a cemetery worker dies during one of these spirit sessions, and everything goes wrong after the Aztecan god possesses the body of a young man who steals the idol for his own purposes as the horrors of Destacatl is unleashed . Now see THE POWER in HD!
Interview with Composer Chris Young
Watch this in KATARINA'S NIGHTMARE THEATER mode
Trailer
83min