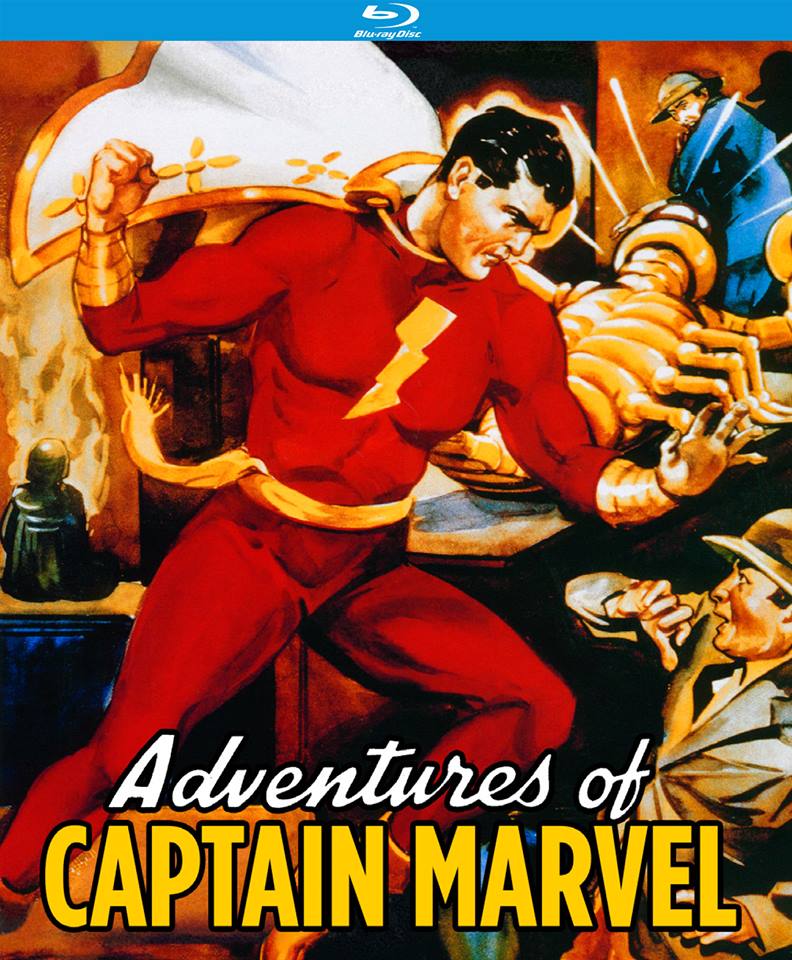 Greetings, comic book fiends,
Long before Wonder Woman, Spider-Man, and the Guardians of the Galaxy battled for top of the summer box office, audience cheered to the weekly episodes of the Adventures of Captain Marvel (1941).  This classic Republic serial, considered by many as the greatest of all the chapterplays, will make its Blu-ray debut on September 19th from Kino Lorber Studio Classics.
Directed by John English and William Witney, Adventures of Captain Marvel tells of how a young Billy Batson receives the power to transform into "The World's Mightiest Mortal" to do battle with some guy in a hood who calls himself the Scorpion.  SHAZAM!!!
Adventures of Captain Marvel (1941) A 12-Chapter Serial
Coming September 19th on DVD and Blu-ray!
Newly Re-mastered in HD from a 4K Scan by Paramount Pictures Archives!
• Audio Commentary by Film Historians Jerry Beck, Chris Eberle, Shane Kelly, Boyd Magers, Leonard Maltin, Adam Murdough, Constantine Nasr, Donnie Waddell, Tom Weaver and J.D. Witney
• Booklet essay by Matt Singer, editor-in-chief and film critic of ScreenCrush.com
• Reversible Blu-ray Art