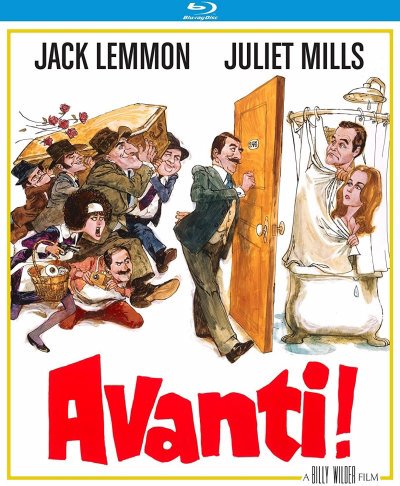 More Billy Wilder on Blu-ray is always a good thing; and Kino Lorber Studio Classics will be releasing the director's 1972 romantic comedy, Avanti! on an undisclosed date in October.
Written by Billy Wilder and I.A.L. Diamond, and produced and directed by Wilder, the film stars Jack Lemmon as Wendell Armbruster, Jr., an American businessman who travels to Italy to claim the body of his dead father.  When he arrives, he finds his time schedule disrupted and his attentions diverted by Pamela Piggott (Juliet Mills), the daughter of his father's mistress (who died in the same fatal accident).  
I think you'll agree, as evidenced by the film clip above, that while Avanti! was one of Billy Wilder's last films, it contains much of the old magic.