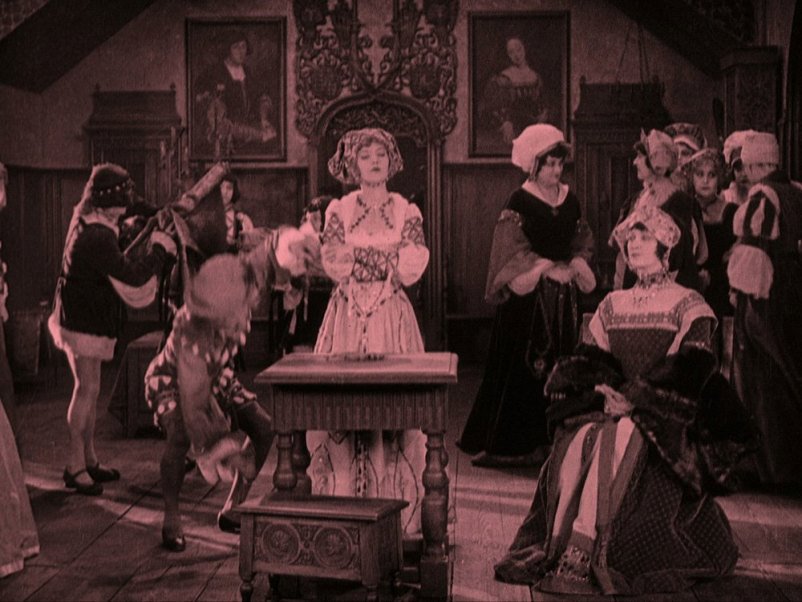 Only around 30% of all American films produced in the silent era survive in some form, and only 25% survive in a complete print.  A much smaller percentage are available to the general public in some home video format.  Ben Model and his video label, Undercrank Productions, are doing their part to help more of these rare films reach a home audience.
Their upcoming releases, scheduled for July 25th, bring three early films of Marion Davies to DVD for the first time; and in the case of her breakout movie, When Knighthood Was In Flower, they will release it on Blu-ray as well.
Here is the video announcement from Undercrank Productions' website:
Undercrank Productions announces the release of three Marion Davies silent films from 1922: her breakthrough costume epic When Knighthood Was In Flower, and the two surviving films Davies made just prior to "Knighthood", Beauty's Worth and The Bride's Play. Knighthood will be seen a new digital restoration from a 35mm nitrate print, to be available as a DVD/Blu-ray combo; the other two films are sourced from 35mm prints and will be released on DVD only. All three films feature brand-new musical scores by Ben Model. Release date for all three films is July 25, 2017. Press release is available here.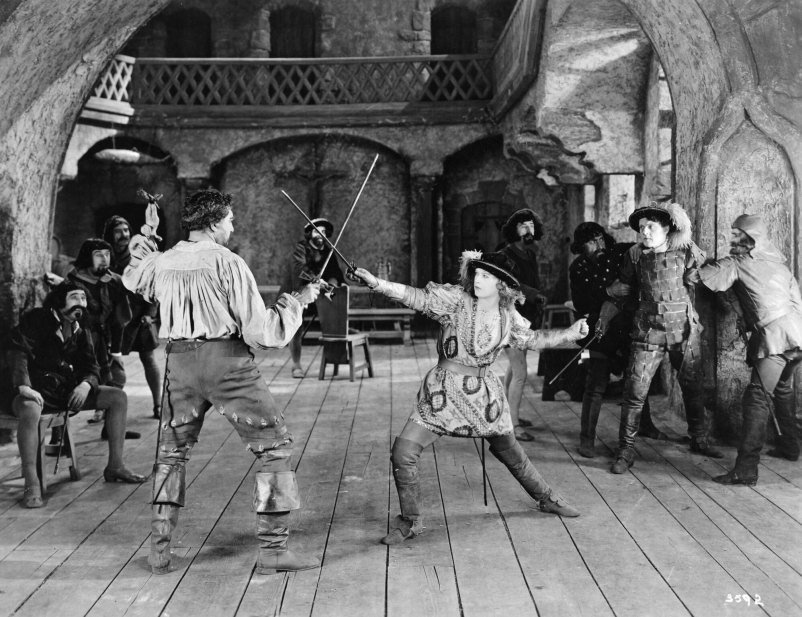 When Knighthood Was In Flower was a huge super-production for Cosmopolitan Pictures, and its huge commercial success is what established Marion Davies as a Hollywood movie star. Undercrank Productions has produced a new digital restoration of the film, in association with Greenbriar Picture Shows, as part of Undercrank's co-branding arrangement with the Library of Congress. The project was funded by over 300 fans via Kickstarter last year. A nitrate 35mm print of the 12-reel road-show edition of the film in the Library's collection was scanned, and producer Ben Model has reinstated the film's original tinting scheme, and also hired Jack Theakston to digitally reinstate hand-coloring that originally appeared in the film's final reel. Model has also composed and recorded a brand-new theatre organ score for the film. Knighthood will be released as a special DVD/Blu-ray combo, with an illustrated booklet with film notes by Marion Davies historian Lara Gabrielle Fowler.
Concurrent with the When Knighthood Was In Flower release, Undercrank Productions will also release on DVD Beauty's Worth and The Bride's Play, two films that Marion Davies made just previous to When Knighthood . (A third, The Young Diana, is currently lost). These two films were produced for video by Edward Lorusso. Beauty's Worth and The Bride's Play feature beautiful cinematography and locations, and each has a breakout fantasy sequence designed by Joseph Urban.
Undercrank has reinstated the original tinting scheme to Bride's Play based on instructions printed in to the original film element. Both films were also sourced from 35mm prints preserved by the Library of Congress, and will have new scores by Ben Model. Graphic design for all three releases is by Marlene Weisman.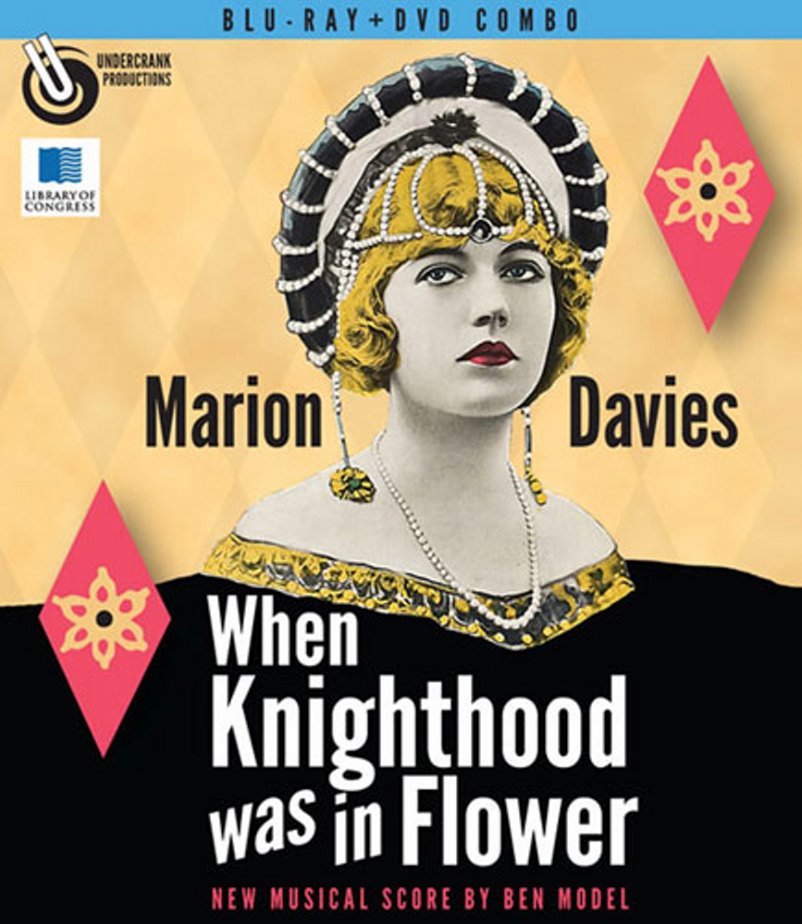 WHEN KNIGHTHOOD WAS IN FLOWER (1922)
directed by Robert G. Vignola
starring Marion Davies, with Forrest Stanley, Lyn Harding, Flora Finch, and William Powell
originally released Sept 15, 1922
new theatre organ score by Ben Model
115 mins – color tinted – stereo – region free
Blu-ray/DVD combo.
Street date July 25, 2017 — available on Amazon.com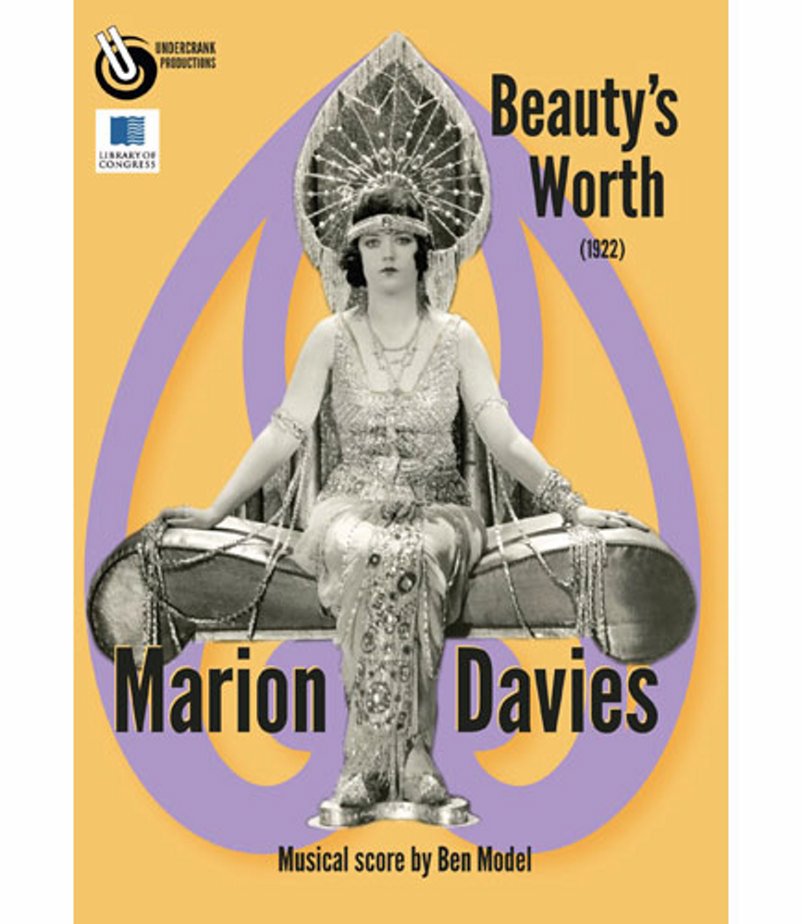 BEAUTY'S WORTH (1922)
directed by Robert G. Vignola
starring Marion Davies, with Forrest Stanley, June Elvidge, Hallam Cooley, Martha Mattox
originally released March 18, 1922
new theatre organ score by Ben Model
75 mins – B&W – stereo – region free
DVD only — available on Amazon.com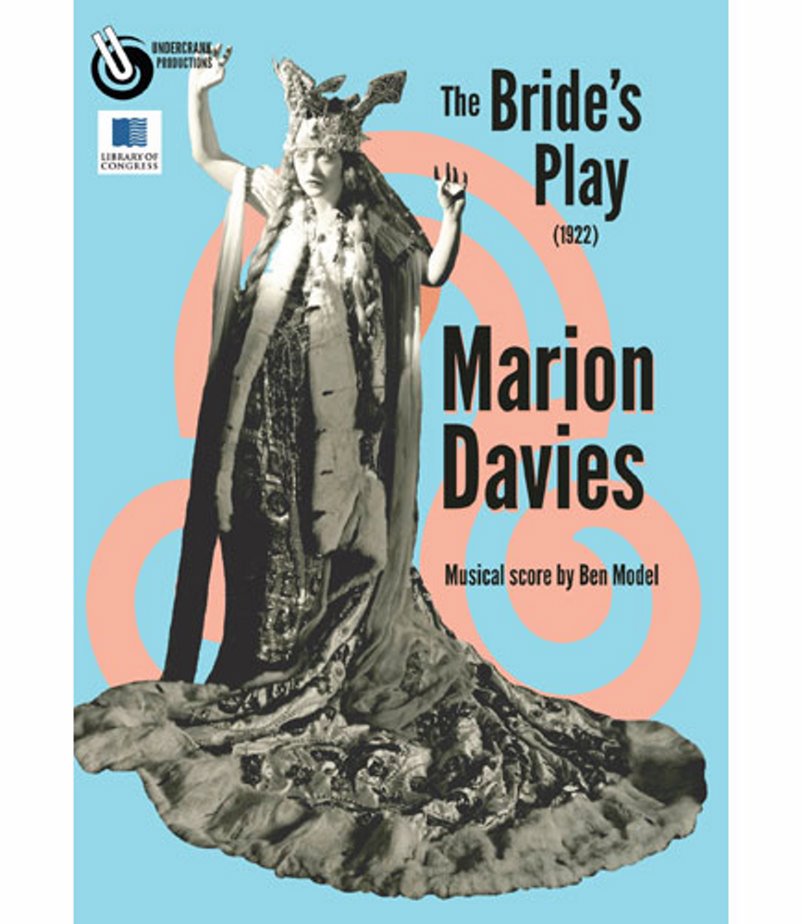 THE BRIDE'S PLAY (1922)
directed by George Terwilliger
starring Marion Davies, with John O'Brien, Carl Miller, Frank Shannon, Windham Standing
originally released January 22, 1922
new piano score by Ben Model
75 mins, color tinted – stereo – region free
DVD only — available on Amazon.com