The Criterion Collection has announced its Blu-ray titles for January 2018, including films from John Ford (big fan) and John Hughes (not so much).  The releases also include the first DVD-only Eclipse box set in several months.
Here are the full details on the lineup in order of release date from Criterion.com: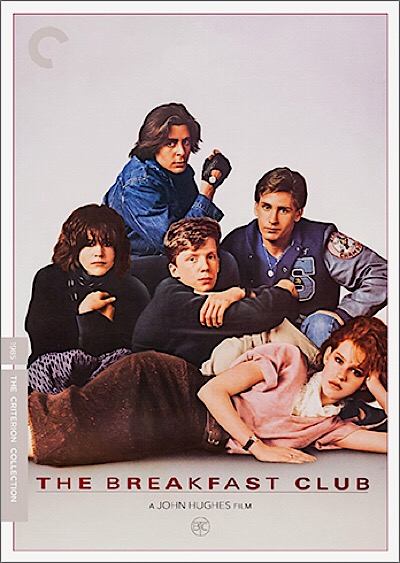 The Breakfast Club (1985)
STREET DATE: JANUARY 2
Synopsis: What happens when you put five strangers in Saturday detention? Badass posturing, gleeful misbehavior, and a potent dose of angst. With this exuberant film, writer-director John Hughes established himself as the bard of American youth, vividly and empathetically capturing how teenagers hang out, act up, and goof off. The Breakfast Club brings together an assortment of adolescent archetypes—the uptight prom queen (Molly Ringwald), the stoic jock (Emilio Estevez), the foul-mouthed rebel (Judd Nelson), the virginal bookworm (Anthony Michael Hall), and the kooky recluse (Ally Sheedy)—and watches them shed their personae and emerge into unlikely friendships. With its highly quotable dialogue and star-making performances, this film is an era-defining pop-culture phenomenon, a disarmingly candid exploration of the trials of adolescence whose influence now spans generations.
DISC FEATURES:
4K digital restoration, with uncompressed monaural soundtrack on the Blu-ray
Alternate 5.1 surround soundtrack, presented in DTS‑HD Master Audio on the Blu-ray
Audio commentary from 2015 featuring actors Anthony Michael Hall and Judd Nelson
New interviews with actors Molly Ringwald and Ally Sheedy
New video essay featuring director John Hughes's production notes, read by Nelson
Documentary from 2015 featuring interviews with cast and crew
50 minutes of never-before-seen deleted and extended scenes
Rare promotional and archival interviews and footage
Excerpts from a 1985 American Film Institute seminar with Hughes
1999 radio interview with Hughes
Segment from a 1995 episode of NBC's Today show featuring the film's cast
Audio interview with Molly Ringwald from a 2014 episode of This American Life
PLUS: An essay by critic David Kamp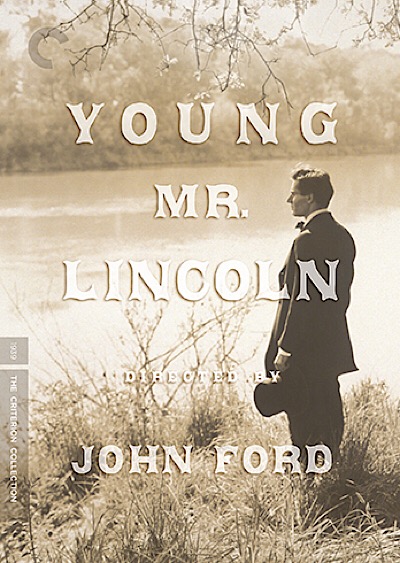 Young Mr. Lincoln (1939)
STREET DATE: JANUARY 9
Synopsis: Few American historical figures are as revered as Abraham Lincoln, and few director-star collaborations embody classic Hollywood cinema as beautifully as the one between John Ford and Henry Fonda. This film, their first together, was Ford's equally poetic and significant follow-up to the groundbreaking western Stagecoach, and in it, Fonda gives one of the finest performances of his career, as the young president-to-be as a novice lawyer, struggling with an incendiary murder case. Photographed in gorgeous black and white by Ford's frequent collaborator Bert Glennon, Young Mr. Lincoln is a compassionate and assured work and an indelible piece of Americana.
DISC FEATURES:
New 4K digital restoration, with uncompressed monaural soundtrack on the Blu-ray
New audio commentary featuring film scholar Joseph McBride (Searching for John Ford: A Life)
Omnibus: John Ford, part one: director Lindsay Anderson's profile of the life and work of director John Ford before World War II
Talk show appearance by actor Henry Fonda from 1975
Audio interviews from the seventies with Ford and Fonda, conducted by the filmmaker's grandson Dan Ford
Academy Award radio dramatization of the film

PLUS

: An essay by critic Geoffrey O'Brien and an homage to Ford by filmmaker Sergei Eisenstein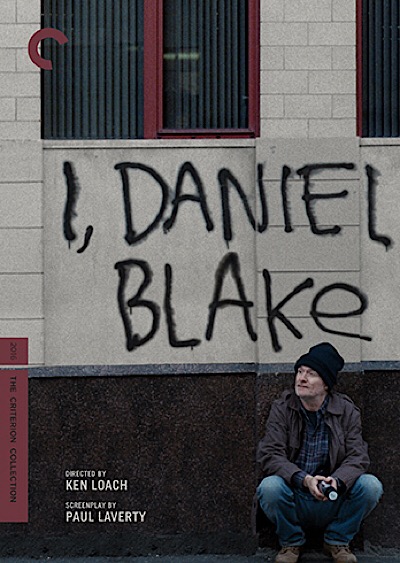 I, Daniel Blake (2016)
STREET DATE: JANUARY 16
Synopsis: An urgent response to the political realities of contemporary Britain, this bracing drama from celebrated filmmaker Ken Loach takes a hard look at bureaucratic injustice and ineptitude through the eyes of an unassuming working-class hero. After a heart attack leaves him unable to hold a job, the widowed carpenter Daniel Blake (Dave Johns) begins a long, lonely journey through the Kafka-esque labyrinth of the local welfare state. Along the way, he strikes up a friendship with a single mother (Hayley Squires) and her two children, at the mercy of the same system after being evicted from their home. Imbued with gentle humor and quiet rage and conceived for maximum real-world impact, the Palme d'Or–winning I, Daniel Blake is a testament to Loach's tireless commitment to a cinema of social engagement.
DIRECTOR–APPROVED EDITION:
New high-definition digital master, supervised by director Ken Loach, with 5.1 surround

DTS

-HD Master Audio soundtrack on the Blu-ray
Audio commentary from 2016 featuring Loach and screenwriter Paul Laverty
How to Make a Ken Loach Film, a 2016 documentary on the production of I, Daniel Blake, featuring interviews with Loach, Laverty, actors Dave Johns and Hayley Squires, director of photography Robbie Ryan, producer Rebecca O'Brien, and casting director Kahleen Crawford
Versus: The Life and Films of Ken Loach, a 93-minute documentary from 2016, directed by Louise Osmond
Deleted scenes
Trailer

PLUS

: An essay by critic Girish Shambu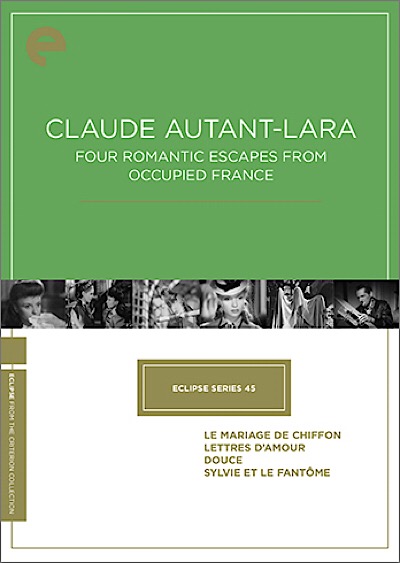 Eclipse Series 45: Claude Autant-Lara—Four Romantic Escapes from Occupied France (1942-1946)
STREET DATE: JANUARY 23
Synopsis: Too often overlooked after his work was spurned by the New Wave iconoclasts as being part of the "tradition of quality," Claude Autant-Lara was one of France's leading directors of the 1940s and '50s. He began as a set and costume designer and went on to direct French-language versions of comedies in Hollywood, but it was back in his home country that Autant-Lara came into his own as a filmmaker. He found his sophisticated and slyly subversive voice with these four romances, produced during the dark days of the German occupation. Sumptuously appointed even while being critical of class hierarchy, these films—all made with the same corps of collaborators, including the charmingly impetuous star Odette Joyeux—endure as a testament to the quick wit and exquisite visual sense of the director whose name they established.
LE MARIAGE DE CHIFFON (1942)
This delightful comedy brought Claude Autant-Lara his first popular success as a director. Chiffon is being pushed by her mother to wed a dashing military officer but finds herself drawn to her stepfather's penniless brother.
Lettres d'amour box cover
LETTRES D'AMOUR (1942)
A transporting period piece with ornate costumes by Christian Dior, Lettres d'amour paints a blithely pointed portrait of life in a highly stratified society.
Douce box cover
DOUCE (1943)
Elegantly shot, Douce is a dizzying romantic roundelay that contains a biting critique of France's rigid social order. This film, which ultimately takes a tragic turn, found Claude Autant-Lara in full command of his craft.
Sylvie et le fantôme box cover
SYLVIE ET LE FANTÔME (1946)
With this film, conceived during the occupation and released after the war, Claude Autant-Lara entered the realm of pure fantasy, marrying a playful script, artful special effects, and wistful performances.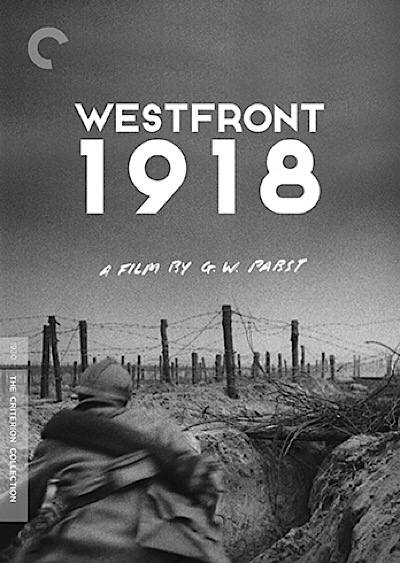 Westfront 1918 (1930)
STREET DATE: JANUARY 30
Synopsis: G. W. Pabst brought the war movie into a new era with his first sound film, a mercilessly realistic depiction of the nightmare that scarred a generation, in the director's native Germany and beyond. Digging into the trenches with four infantrymen stationed in France in the final months of World War I, Pabst illustrates the harrowing ordeals of battle with unprecedented naturalism, as the men are worn away in body and spirit by firefights, shelling, and the disillusion that greets them on the home front. Long unavailable, the newly restored Westfront 1918 is a visceral, sobering antiwar statement that is as urgent today as when it was made.
DISC FEATURES:
New high-definition digital restoration, with uncompressed monaural soundtrack on the Blu-ray
Hour-long French television broadcast of World War I veterans reacting to the film in 1969
2016 interview with film scholar Jan-Christopher Horak
New restoration demonstration featuring Martin Koerber and Julia Wallmüller of the Deutsche Kinemathek
New English subtitle translation

PLUS

: An essay by author and critic Luc Sante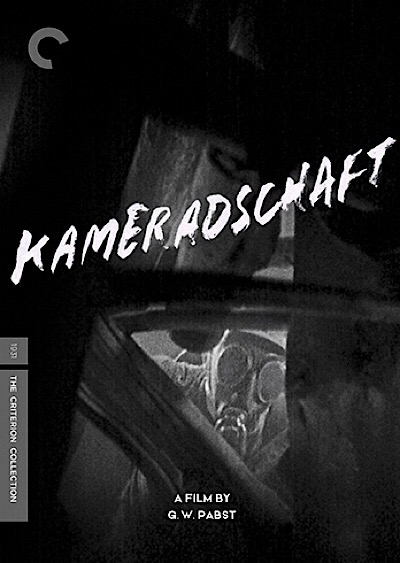 Kameradschaft (1931)
STREET DATE: JANUARY 30
Synopsis: When a coal mine collapses on the frontier between Germany and France, trapping a team of French miners inside, workers on both sides of the border spring into action, putting aside national prejudices and wartime grudges to launch a dangerous rescue operation. Director G. W. Pabst brings a claustrophobic realism to this ticking-clock scenario, using realistic sets and sound design to create the maze of soot-choked shafts where the miners struggle for survival. A gripping disaster film and a stirring plea for international cooperation, Kameradschaft cemented Pabst's status as one of the most morally engaged and formally dexterous filmmakers of his time.
DISC FEATURES:
New high-definition digital restoration, with uncompressed monaural soundtrack on the Blu-ray
New interview with German film scholar Hermann Barth on the film's production
1988 interview with editor Jean Oser
2016 interview with film scholar Jan-Christopher Horak on the historical context of the film
New English subtitle translation

PLUS

: An essay by author and critic Luc Sante