While I was out seeing Star Wars: The Last Jedi (which lives up to the hype), the Criterion Collection announced its Blu-ray slate for March 2018.  The line-up is impressive, including one of the greatest silent films ever made, as well as titles from Ken Russell and Martin Scorsese.
Here are the full details on the lineup in order of release date from Criterion.com: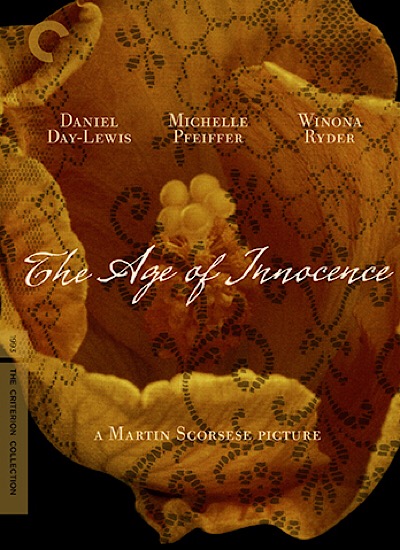 The Age of Innocence (1993)
STREET DATE: MARCH 13
Synopsis: No filmmaker captures the grandeur and energy of New York like Martin Scorsese. With this sumptuous romance, he meticulously adapted the work of another great New York artist, Edith Wharton, bringing to life her tragic novel of the cloistered world of Gilded Age Manhattan. The Age of Innocence tells the story of Newland Archer (Daniel Day-Lewis), whose engagement to an innocent socialite (Winona Ryder) binds him to the codes and rituals of his upbringing. But when her cousin (Michelle Pfeiffer) arrives in town on a wave of scandal after separating from her husband, she ignites passions in Newland he never knew existed. Swelling with exquisite period detail, this film is an alternately heartbreaking and satirical look at the brutality of old-world America.
DIRECTOR–APPROVED SPECIAL EDITION:
New, restored 4K digital transfer, approved by director Martin Scorsese, with 5.1 surround

DTS

-HD Master Audio soundtrack on the Blu-ray
New interviews with Scorsese, coscreenwriter Jay Cocks, production designer Dante Ferretti, and costume designer Gabriella Pescucci
Innocence and Experience, a 1993 documentary on the making of the film
Trailer

PLUS

: An essay by critic Geoffrey O'Brien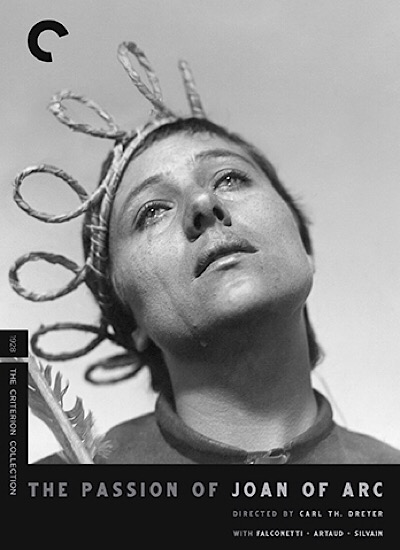 The Passion of Joan of Arc (1928)
STREET DATE: MARCH 20
Synopsis: Spiritual rapture and institutional hypocrisy come to stark, vivid life in one of the most transcendent masterpieces of the silent era. Chronicling the trial of Joan of Arc in the days leading up to her execution, Danish master Carl Theodor Dreyer depicts her torment with startling immediacy, employing an array of techniques—including expressionistic lighting, interconnected sets, and painfully intimate close-ups—to immerse viewers in her subjective experience. Anchoring Dreyer's audacious formal experimentation is a legendary performance by Renée Falconetti, whose haunted face channels both the agony and the ecstasy of martyrdom.
DISC FEATURES:
New high-definition digital restoration of the film by Gaumont, presented at 24 frames per second
Alternate presentation of the film at 20 frames per second with original Danish intertitles
Three scores: Richard Einhorn's Voices of Light, a choral and orchestral work performed by vocal group Anonymous 4, soloist Susan Narucki, and the Netherlands Radio Philharmonic and Choir; another by Goldfrapp's Will Gregory and Portishead's Adrian Utley; and the third composed and performed by pianist Mie Yanashita
Audio commentary from 1999 by film scholar Casper Tybjerg
New interview with Einhorn
New conversation between Gregory and Utley
New video essay by Tybjerg exploring the debate over the film's frame rate
Interview from 1995 with actor Renée Falconetti's daughter and biographer, Hélène Falconetti
Version history
Production design archive
New English subtitle translation

PLUS

: An essay by critic Mark Le Fanu, a 1929 director's statement by Carl Theodor Dreyer, and the full libretto for Voices of Light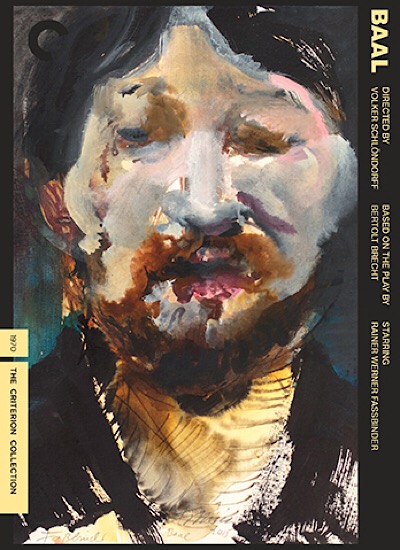 Baal (1970)
STREET DATE: MARCH 20
Synopsis: Volker Schlöndorff transported Bertolt Brecht's 1918 debut play to contemporary West Germany for this vicious experiment in adaptation, seldom seen for nearly half a century. Oozing with brutish charisma, Rainer Werner Fassbinder embodies the eponymous anarchist poet, who feels himself cast out from bourgeois society and sets off on a schnapps-soaked rampage. Hewing faithfully to Brecht's text, Schlöndorff juxtaposes the theatricality of the prose with bare-bones, handheld 16 mm camera work, which gives immediacy to this savage story of rebellion. Featuring a supporting cast of Fassbinder's troupe of theater actors as well as Margarethe von Trotta, Baal demonstrates the uncompromising nature of Schlöndorff's vision and forged a path for New German Cinema.
DIRECTOR–APPROVED SPECIAL EDITION:
New, restored 2K digital transfer, supervised by director Volker Schlöndorff, with uncompressed monaural soundtrack on the Blu-ray
Interviews from 1973 and 2015 with Schlöndorff
New conversation between actor Ethan Hawke and playwright Jonathan Marc Sherman about the play and adaptation
New interview with actor and filmmaker Margarethe von Trotta
New interview with film historian Eric Rentschler
New English subtitle translation

PLUS

: An essay by critic Dennis Lim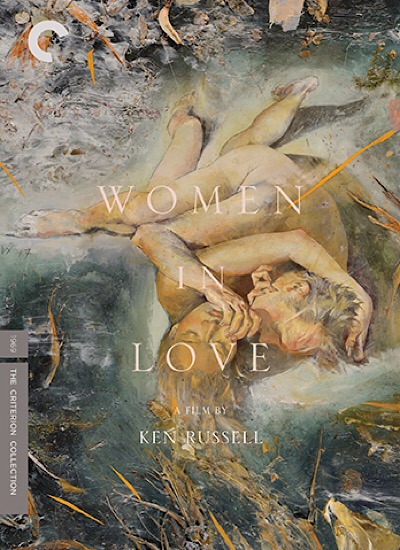 Women in Love (1969)
STREET DATE: MARCH 27
Synopsis: With this film, the audacious Ken Russell vaulted onto the international stage, drawing on the psychosexual radicalism of D. H. Lawrence's classic novel to shatter taboos in his own time. Set in an English mining community on the crest of modernity, Women in Love traces the shifting currents of desire that link the emancipated Brangwen sisters (Jennie Linden and an Oscar-winning Glenda Jackson) to a freethinking dreamer (Alan Bates) and a hard-willed industrialist (Oliver Reed)—as well as the men's own erotically charged friendship. Coupling earthy sensuality with kaleidoscopically stylized images, Russell pursues this quartet to the heights of agony and ecstasy, crafting a breathtaking drama of human sexuality at its most liberating, dominating, and destructive extremes.
DISC FEATURES:
New 4K digital restoration, with uncompressed monaural soundtrack on the Blu-ray
Two audio commentaries from 2003, one featuring director Ken Russell and the other screenwriter and producer Larry Kramer
Segments from a 2007 interview with Russell for the

BAFTA

Los Angeles Heritage Archive
A British Picture: Portrait of an Enfant Terrible, Russell's 1989 biopic on his own life and career
Interview from 1976 with actor Glenda Jackson
Interviews with Kramer and actors Alan Bates and Jennie Linden from the set
New interviews with director of photography Billy Williams and editor Michael Bradsell
Second Best, a 1972 short film based on a D. H. Lawrence story, produced by and starring Bates
Trailer

PLUS

: An essay by scholar Linda Ruth Williams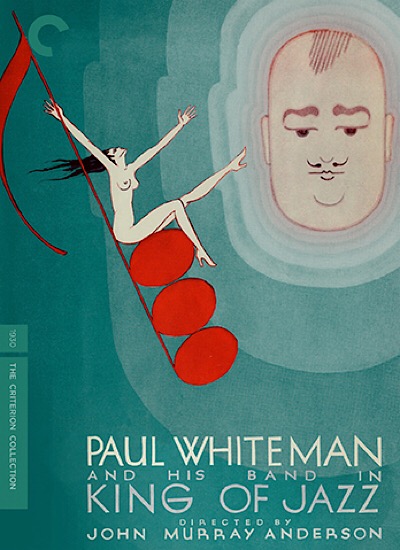 King of Jazz (1930)
STREET DATE: MARCH 27
Synopsis: Made during the early years of the movie musical, this exuberant revue was one of the most extravagant, eclectic, and technically ambitious Hollywood productions of its day. Starring the bandleader Paul Whiteman, then widely celebrated as the King of Jazz, the film drew from Broadway variety shows of the time to present a spectacular array of sketches, performances by such acts as the Rhythm Boys (featuring a young Bing Crosby), and orchestral numbers overseen by Whiteman himself (including a larger-than-life rendition of George Gershwin's "Rhapsody in Blue")—all lavishly staged by veteran theater director John Murray Anderson and beautifully shot in early Technicolor. Long available only in incomplete form, King of Jazz appears here newly restored to its original glory, offering a fascinating snapshot of the way mainstream American popular culture viewed itself at the dawn of the 1930s.
DISC FEATURES:
New 4K digital restoration by Universal Pictures, with uncompressed monaural soundtrack on the Blu-ray
New audio commentary featuring jazz and film critic Gary Giddins, music and cultural critic Gene Seymour, and musician and bandleader Vince Giordano
New introduction by Giddins
New interview with musician and pianist Michael Feinstein
Four new video essays by authors and archivists James Layton and David Pierce on the development and making of King of Jazz
Deleted scenes and alternate opening-title sequence
All Americans, a 1929 short film featuring a version of the "Melting Pot" number that was restaged for the finale of King of Jazz
I Know Everybody and Everybody's Racket, a 1933 short film featuring Paul Whiteman and His Orchestra
Two Oswald the Lucky Rabbit cartoons from 1930, featuring music and animation from King of Jazz