For the release week of December 26th:
The day after Christmas isn't a prime video release date, but there are still a handful of worthy titles coming out today.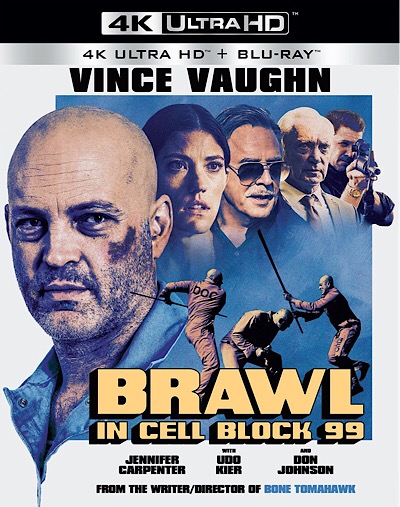 Garv's Pick of the Week: Brawl In Cell Block 99 [4K UHD / Image Entertainment]
: Unfortunately, the new film from S. Craig Zahler, the writer/director of Bone Tomahawk, did not receive a wide theatrical release, so I haven't yet seen it.  However, the reviews were extremely positive; and considering how rewatchable the director's first film is, I think this is a pretty safe blind buy.
Additional Titles of Interest —
Dead Men Don't Wear Plaid [Blu-ray / Universal]
: CLEANING WOMAN!!!  Steve Martin and Carl Reiner teamed up for this spoof of 1940s film noir.  Martin interacts with Alan Ladd, Humphrey Bogart, Kirk Douglas, and other classic film stars through film clips integrated into the Black & White mystery-comedy.  It is an interesting novelty but one of Martin's less successful early films.
The Paper [Blu-ray / Universal]
: I've never caught up with this one over the years, but I'm always up for a newspaper movie.