For the release week of January 2nd:
New releases are on the scant side this week, but any week that includes a blu-ray upgrade of a classic 70's giallo is not entirely without merit.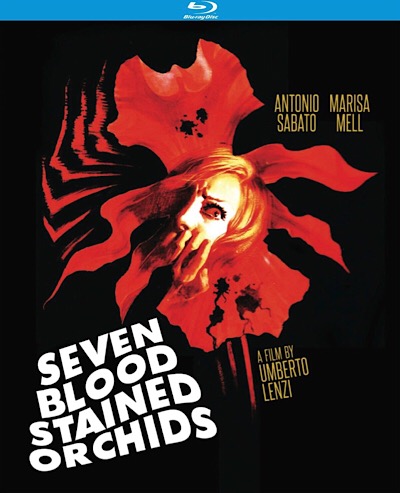 Garv's Pick of the Week: Seven Blood Stained Orchids [Blu-ray / Code Red]
: Umberto Lenzi directed this murder mystery with a black-gloved killer, beautiful women, shocking violence, and multiple suspects.  In other words, it's a giallo.
Additional titles of interest—
Miss Zombie [Blu-ray / Kino Lorber]
: The Teramoto family's new domestic servant comes with a set of instructions warning not to feed her meat. What could possibly go wrong?
Brad's Status [Blu-ray / Universal]
: Ben Stiller stars in a dark comedy about mid-life crisis, which sounds a bit insufferable until you realize that it was written and directed by the great Mike White.
The Breakfast Club [Blu-ray / Criterion]
: This isn't an official "pick," as I'm not a fan of John Hughes' films.  However, I know that for many, this is the disc that you're looking forward to this week.  At least, it isn't as intolerable as Ferris Bueller's Day Off.