Buonasera, giallo lovers,
Boutique video label, Mondo Macabro announced yesterday that they will release Lucio Fulci's first giallo, known alternatively as Perversion Story and One on Top of the Other (1969), on Blu-ray later this year.  The release date and full specs will be announced at a later date, but from the brief announcement, it is obvious that the label is passionate about producing the definitive release of this title.
Here is the announcement from Mondo Macabro's blog: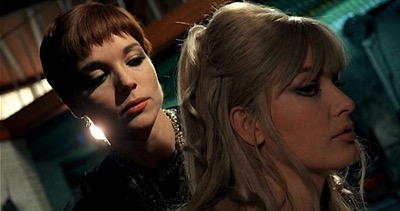 "It's been awhile since we've revealed a "big" new title, but now that it's already 2018 it's time to announce … Lucio Fulci's classic giallo ONE ON TOP OF THE OTHER aka PERVERSION STORY!
We've been working on getting this film in our library for some time now and have recently closed the deal. We don't have many details to share for this one yet, but we can say that other than making its world Blu-ray premiere we are endeavouring to make sure this is the longest, most complete version yet released on home video! Because of that we can only say that this title is "coming soon", and that it will be done when it's done. Hopefully sometime in the middle or latter part of this new year.
One other thing we can reveal is that it will feature a brand new cover illustration by Justin Coffee, who did our previous releases NIGHT HAS A THOUSAND DESIRES and FOX WITH A VELVET TAIL. But this will be his best work yet. We can't wait to show it to you!"