Salutations, disc devotees,
I launched IT CAME FROM THE BOTTOM SHELF earlier this year primarily as a movie recommendation website, hoping to draw attention to films and video releases that I thought deserved more attention.  As the year draws to a close, it seems appropriate to take a look back at the very best new release videos of the year.  Below are my picks for the five best DVD-only releases and top ten Blu=rays of 2017.
For all the talk of the end of physical media, 2017 was not lacking in fantastic home video releases on little plastic discs.  The main change in the video market over the past year has not been a shift towards downloadable content.  Instead, it has been the rise in importance of small, boutique video labels.  While the major studios play it safe, sticking mainly to titles that played in theaters a few months prior, boutique labels have been investing in extensive restorations of older, catalog titles and have been producing prestige limited-edition Blu-rays of their efforts.  These limited-edition titles, targeted directly to movie-rabid collectors, have been regularly selling out, often before the discs are even pressed.
You will notice that my "best of" lists are made up almost entirely of titles from boutique labels.  The only major studio that cracked the lists was Warner Brothers, and that is only because they have a separate division–the Warner Archive Collection–which is run like a boutique label and markets to the collector's market exclusively online.
So without further ado, below are my picks for the best video titles of the year.  All in all, it is a great time to be an obsessive video hoarder.
Top 5 DVDs: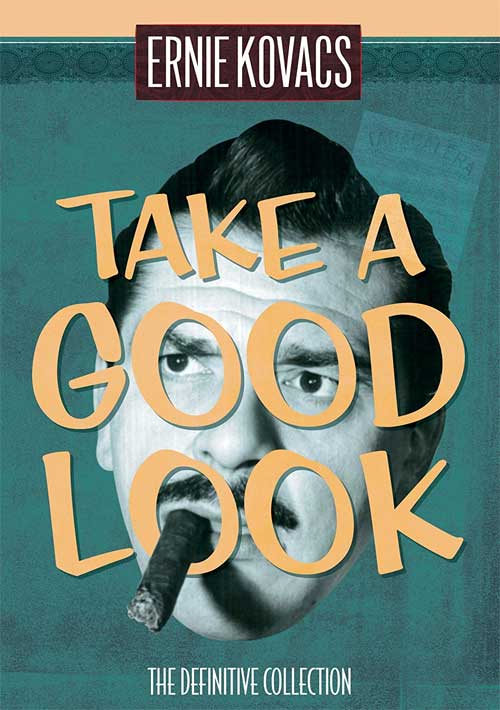 1) Ernie Kovacs: Take A Good Look: The Definitive Collection (Shout Factory)
: Every surviving episode of this exceedingly strange game show/sketch comedy hybrid is precious, and this set collects it all.  This DVD collection does not have the finest audio or picture quality (due to the condition of the original early television elements), but of all the home video releases that premiered this year, this set was far and away my favorite.  You can check out my full review here.
2) Porky Pig 101 (Warner Archive)
: Bugs Bunny was not Warner Brothers' first animated star.  Instead, the legend of Looney Tunes began with a stuttering pig who didn't wear pants.  This treasure-trove for cartoon enthusiasts collects the first 101 shorts featuring Porky Pig (100 in glorious Black & White).  Hopefully, the set sold well, and will continue to do so; because Warner Brothers has been using this release as a barometer to determine if additional animation releases are viable.  (Fingers crossed for a complete Tex Avery set in the future.)
3) Green Acres: The Complete Series (Shout Factory)
: Several years ago, the first couple of seasons of this hilariously surreal Sixties TV series appeared on DVD, but it was unsure if the later seasons would ever see a home video release.  Shout Factory came to the rescue this year with this complete series set.
4) Strictly Dishonorable Double Feature (Warner Archive)
: In my opinion, Preston Sturges was the wittiest writer in Hollywood history, and he is my single favorite filmmaker.  Before Sturges wrote and directed an unmatched string of comedy classics with The Great McGinty (1940), Christmas in July (1940), The Lady Eve (1941),  Sullivan's Travels (1941), The Palm Beach Story (1942), The Miracle of Morgan's Creek (1944), and Hail the Conquering Hero (1944), he made his name as a playwright and screenwriter-for-hire.  That writing career began with the Broadway success of Sturges' play Strictly Dishonorable.  The stage play was adapted twice on film, the Warner Archive Collection's manufacture-on-demand DVD set contains both versions.  It may not be prime Sturges, but it is important historic record of the beginning of an exceptional Hollywood career.
5) Cinematic Titanic: The Complete Collection (Shout Factory)
: This forgotten chapter of Mystery Science Theater 3000 history received a complete series set.  Turn down your lights (where applicable).
Top 10 Blu-rays: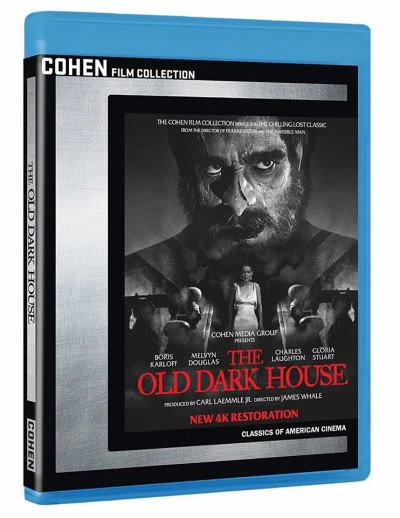 1) The Old Dark House [Blu-ray / Cohen]
: There were a number of revelatory restorations in 2017; but for me, this was the most special.  Due to rights issues, the classic Universal horror film The Old Dark House has never been widely released, and there was a time that the movie was thought to be lost.  Consequently, this meticulous 4K restoration by Cohen Media is very welcome.  A film that had previously been hard to find in fair quality now looks sharp and nearly pristine.  The film itself, directed by James Whale, is every bit the equal of his best-loved titles (Bride of Frankenstein, The Invisible Man), displaying the same marvelous mix of horror and sly wit.  For fans of Universal horror, 2017 was a great year, which also saw Blu-ray releases of Frankenstein: Complete Legacy Collection
, Dracula: Complete Legacy Collection
, The Wolf Man: Complete Legacy Collection
, and The Mummy: Complete Legacy Collection
.
2) Suspiria: Limited Edition [Blu-ray / Synapse]
: This is the most beautiful restoration of the year.  Synapse Films went the extra mile of enlisting the original cinematographer, Luciano Tovoli, to oversee the color-correction each individual frame of film.  No time or expense was spared in producing this disc, and the results are glorious.  It is like experiencing the film anew.  Fans of director Dario Argento will also want to check out Arrow Video's definitive release of The Bird With The Crystal Plumage
.
3) The Fabulous Baron Munchausen [Blu-ray / Second Run]
: Speaking of beautiful releases, Karel Zeman's The Fabulous Baron Munchausen is one of the most mesmerizing films ever made.   Combining live-action, paper-cutouts, and stop-motion animation, the movie is a truly unique experience, which presages the work of Terry Gilliam.  Second Run's Blu-ray presentation of a new 4K restoration is a sight to behold.
4) His Girl Friday [Blu-ray / Criterion]
: Howard Hawk's screwball comedy remake of The Front Page is one of the funniest films ever made, but most previous home video releases have been of poor "public domain" quality.  Criterion has rescued this comedy classic with this beautiful Blu-ray.  Plus, they included a 4k scan of the recently discovered original American release of The Front Page (1931) as part of the package.  It adds up to my favorite Criterion release of the year.  In a year that included Lost in America
, Orson Welles' Othello
, and Le samouraï
that's saying a lot.
5) Seven Beauties [Blu-ray / Kino Lorber]
: This year, Kino Lorber released new 2K restorations of four films by Lina Wertmüller.  They are all worth picking up, but Seven Beauties (1975) is a masterpiece.  This film has finally been given a home video release that is truly worthy of its artistic merits.  It is a disc that belongs in the collections of every true lover of cinema.  You can find my full review here.
6) The Pink Panther Collection [Blu-ray / Shout Factory]
: Blake Edwards' Pink Panther films have been at the top of Blu-ray wish lists since the format was first introduced, and this year Shout Factory collected the first five Peter Sellers outings in this box set.  Of course, if you are a Clouseau completist, you will also need to pick up the separate releases of Inspector Clouseau
, Curse of the Pink Panther
, and Son of the Pink Panther
from Kino Lorber.
7) Beggars of Life [Blu-ray / Kino Lorber]
: William Wellman's final silent film was his personal favorite, and it's easy to see why.  It is one of the greatest examples of the art of visual storytelling.  Kino Lorber's new 2k restoration is a thing of beauty, and the film was one of my favorite first-time watches of 2017.  Here's my full review.
8) The Sea Wolf [Blu-ray / Warner Archive]
: Warner's Blu-ray restores fourteen minutes of footage to Michael Curtiz's classic, which had been cut upon re-release and assumed lost.  Now this Jack London adaptation and Edward G. Robinson's towering performance can be fully appreciated for the first time in decades.
9) The Voice of the Moon [Blu-ray + DVD / Arrow Academy]
: Fellini's final film never received a theatrical release in the U.S. or England back in 1990, and it subsequently failed to receive a home video release in any format.  Arrow Academy has finally completed the missing chapter in the maestro's filmography with this Blu-ray, which was released simultaneously in the U.K. and U.S.
10) The Lost World [Blu-ray / Flicker Alley]
: Flicker Alley's 2K restoration of the 1925 adventure fantasy film incorporates the best surviving elements from multiple sources, including newly discovered footage, making it the most complete version ever released on home video.  Throw in stop-motion dinosaur effects by Willis "King Kong" O'Brien, and this disc is a "must own."