For the release week of 10/24/17: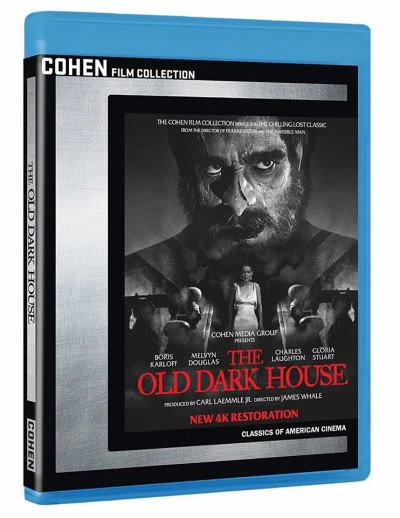 Garv's Pick of the Week: The Old Dark House [Blu-ray / Cohen]
: My favorite Universal horror film has received a loving 4K restoration and Blu-ray release from the Cohen Film Collection.  This delightful film, directed by James Whale (Bride of Frankenstein, The Invisible Man), contains all of the best elements of Universal horror — thrills, chills, dark humor, beautiful black and white photography, and a tremendous cast. In fact, this cast is better than most — Melvyn Douglas, Charles Laughton, Boris Karloff, Ernest "Dr. Pretorius" Thesiger, Gloria "Titanic" Stuart, Raymond Massey, Lillian Bond, Eva Moore, etc.  It's the "must own" disc of this Halloween season.
Additional Titles of Interest —
Web of the Spider [Blu-ray / Garagehouse Pictures]: In this Italian gothic horror film, Tony Franciosa accepts a wager from Edgar Allan Poe (Klaus Kinski) to spend a night in a haunted castle.  And did I mention that Klaus Kinski plays Edgar Allan Poe.
Portrait of Jennie [Blu-ray / Kino Lorber]
: Joseph Cotten and Jennifer Jones star in this classic romance with a twist (no spoilers).
Hell on Frisco Bay [Blu-ray / Warner Archive]
: Alan Ladd butts heads with Edward G. Robinson in this colorful Cinemascope noir.