During the past week, Kino Lorber Studio Classics announced a few interesting classic titles, and I'm playing catch-up listing them here at the Bottom Shelf.  These titles don't have set release dates as yet, but they are expected in December or early 2017.
Here are the announcements from the Kino Lorber Studio Classics Facebook page:
Coming on Blu-ray in December!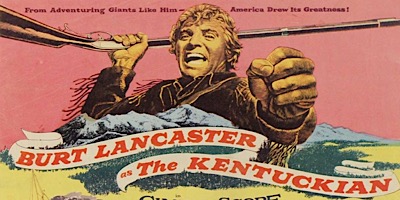 The Kentuckian (1955) Starring Burt Lancaster, Dianne Foster, Walter Matthau, Diana Lynn, John McIntire, Una Merkel and John Carradine – Shot by Ernest Laszlo (Judgment at Nuremberg) – Music by Bernard Herrmann (North by Northwest) – Screenplay by A.B. Guthrie Jr. (Shane, The Way West) – Directed by Burt Lancaster (The Midnight Man)
Synopsis: Burt Lancaster (Elmer Gantry) makes his directorial debut with this superb, action-packed western. Featuring a poignant, unconventional screenplay by A.B. Guthrie, Jr., and a powerful performance by legendary actor Walter Matthau in his first screen role, The Kentuckian is an unforgettable western adventure of the highest caliber.
Big Eli Wakefield (Lancaster) and his young son, Little Eli (Donald MacDonald), are rugged Kentucky adventures who long for an exciting life on the Texas frontier. They soon learn, however, that the greatest challenge to their progress lies not in the uncharted wilderness, but in the people they meet along the way. Thrust into the midst of a bitter family feud, Eli confronts both the deadly rage of a madman (Matthau) and the love of a beautiful woman (Diana Lynn). But when he's lured into a brutal final showdown, Eli discovers that the only way to escape with his life is to stay true to his convictions, his honor and his dream.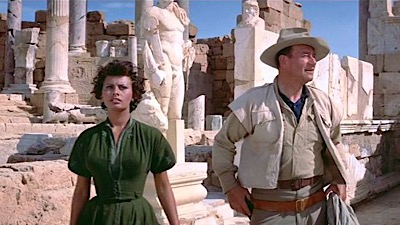 Coming Soon on Blu-ray!
Legend of the Lost (1957) Starring John Wayne, Sophia Loren, Rossano Brazzi & Kurt Kasznar – Shot by Jack Cardiff (The Vikings) – Screenplay by Ben Hecht (The Indian Fighter), Robert Presnell, Jr. (Man in the Attic) – Directed by Henry Hathaway (23 Paces to Baker Street)
Synopsis: A wealthy treasure hunter employs a brawling, jailbird adventurer to help him find a hidden treasure in the Sahara, but eventually a young woman, along for the ride and looking to marry the wealthy man, comes between them.
Coming Soon on DVD and Blu-ray!
Brand New 2K Restoration of the RKO Precode Classic!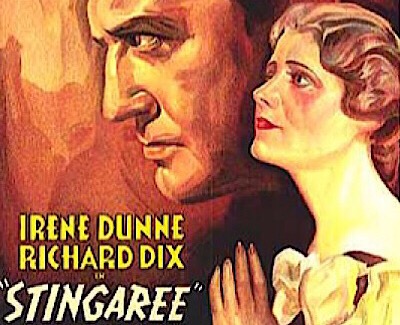 Stingaree (1934) Starring Irene Dunne, Richard Dix, Mary Boland, Conway Tearle, Andy Devine, Henry Stephenson, Una O'Connor, Reginald Owen, 'Snub' Pollard and Billy Bevan – Shot by James Van Trees (Baby Face) – Edited by James B. Morley (Beauty and the Boss) – Music by Max Steiner (King Kong) – Directed by William Wellman (The Ox-Bow Incident).
Synopsis: In 1876 Australia, debonair outlaw Stingaree (Richard Dix), aided by his sidekick, Howie (Andy Devine), uses his wily charm to take what he wants and harass the ruling class. When he meets composer Julian Kent (Conway Tearle), who's on his way to see Mrs. Clarkson (Mary Boland), a promising new opera singer, Stingaree decides to take Kent's place at the performance. However, he quickly realizes the real talent belongs to Clarkson's servant, Hilda (Irene Dunne), and promises to make her a star.