Kino Lorber has dated and detailed their Blu-ray release of the Mario Bava-directed Euro-Western Roy Colt and Winchester Jack (1970).  While this is considered a minor movie in Bava's filmography, any Bava film and any Spaghetti Western will be a welcome addition to my video collection.  The disc is scheduled to hit store shelves on October 10th.
Here are the full specs: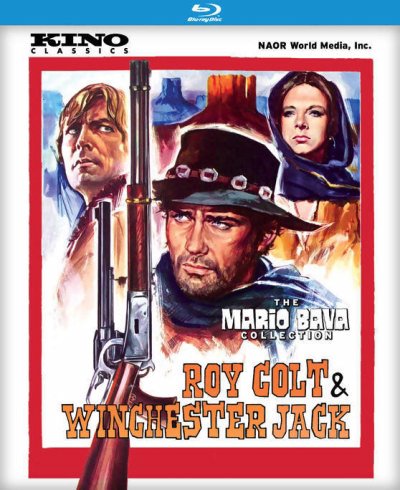 Synopsis: California, the 1870s. Two outlaws compete with each other over a treasure map that will lead them to buried gold while one of them is in league with a sadistic priest-turned-crime lord, while a young Native American girl helps both outlaws and plays both sides against each other. Cinematography by Antonio Rinaldi (Kill, Baby… Kill!, Danger: Diabolik).
Special Features and Technical Specs:
NEW 2K RESTORATION from the original 35mm negative
Audio commentary by Film Historian Tim Lucas
Italian dialogue with optional English subtitles
Partial English-language soundtrack
Original intermission cards