Set your DVRs, fellow horror hounds,
Halloween is just around the corner, which means a greater saturation of horror movies on the small screen.  If you're looking for a classic horror fix in the month of October, you can do no better than Turner Classic Movies, which has a roster that includes prime selections from Universal Studios, Hammer Films, producer Val Lewton, Japanese and Euro-horror, and much more.
Below is a complete list of TCM's horror offerings for October (plus a few non-horror cult and sci-fi titles of interest).  Dracula is the "Monster of the Month," so there's a healthy helping of vampiric tales.  However, if blood dripping from fangs isn't your jam, there's plenty of other monster madness to choose from.  Consult the TCM schedule page for the start times in your time zone.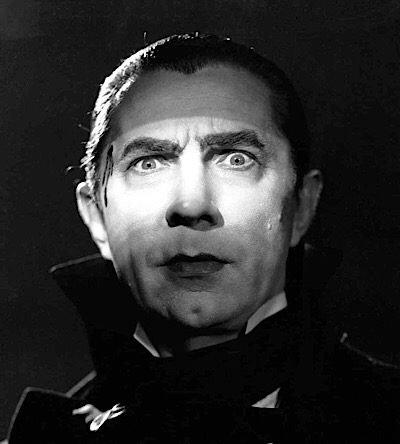 October 1 : TCM PRIMETIME – MONSTER OF THE MONTH: DRACULA
Dracula (1931)
Dracula's Daughter(1936)
Son of Dracula (1943)
Nosferatu (1922)
October 3 : TCM PRIMETIME – TCM SPOTLIGHT: CLASSIC HORROR (UNIVERSAL HORROR)
Frankenstein (1931)
Bride of Frankenstein (1935)
The Mummy (1932)
The Wolf Man (1941)
Island of Lost Souls (1933)
The Black Cat (1934)
The Invisible Man (1933)
October 7 : TCM UNDERGROUND: MICKEY DOLENZ
Night of the Strangler (1975)
Head (1968)
October 8 : TCM PRIMETIME – MONSTER OF THE MONTH: DRACULA
The Return of Dracula (1958)
House of Dracula (1945)
Billy the Kid vs. Dracula (1966)
The Cabinet of Dr Caligari (1920)
Jigoku (1960)
Tokaido Yotsuya Kaidan (1959)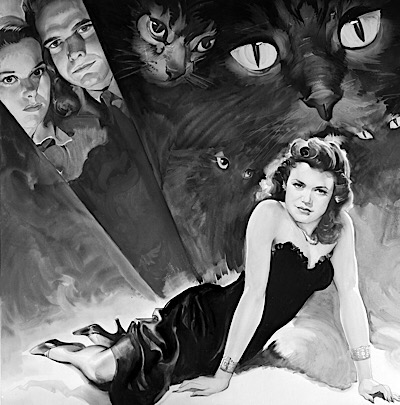 October 10 : TCM PRIMETIME – TCM SPOTLIGHT: CLASSIC HORROR (VAL LEWTON)
Cat People (1942)
The Body Snatcher (1945)
MARTIN SCORSESE PRESENTS, VAL LEWTON: THE MAN IN THE SHADOWS ( 2007)
I Walked With a Zombie (1943)
The Seventh Victim (1943)
Bedlam (1946)
The Leopard Man (1943)
October 11
The Ghost Ship (1943)
Isle of the Dead (1945)
The Power (1968)
October 13
Kiss of the Tarantula (1976)
Snake Woman (1961)
Village of the Damned (1961)
The Nanny (1965)
The Innocents (1961)
A Place of One's Own (1945)
The Bad Seed (1956)
The Curse of the Cat People (1944)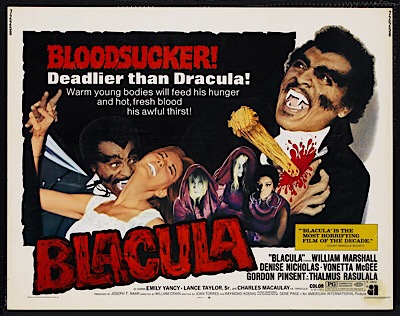 October 14 : TCM UNDERGROUND: BLACULA
Blacula (1972)
Scream, BLacula, Scream (1973)
October 15 : TCM PRIMETIME – MONSTER OF THE MONTH: DRACULA
Horror of Dracula (1958)
The Brides of Dracula (1960)
Black Cats and Broomsticks (1955)
The Phantom Carriage (1921)
Diabolique (1955)
Gaslight (1944)
October 16
The Snow Devils (1965)
The Ice Pirates (1984)
Brainstorm (1983)
The Power (1968)
Satellite in the Sky (1956)
Battle Beneath the Earth (1967)
Indestructible Man (1956)
The Ultimate Warrior (1975)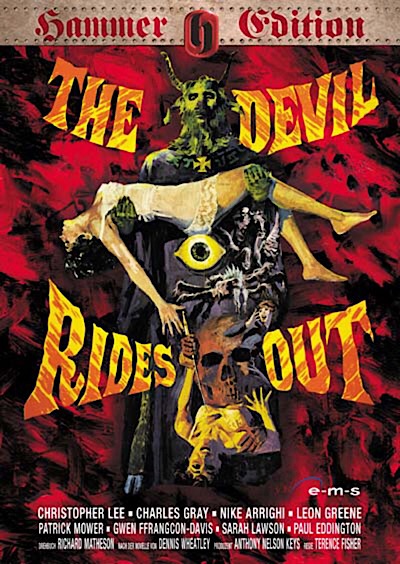 October 17 : TCM PRIMETIME – TCM SPOTLIGHT: CLASSIC HORROR (HAMMER)
The Devil Rides Out (1968)
The Curse of Frankenstein (1957)
The Mummy (1959)
The Curse of the Werewolf (1961)
The Plague of the Zombies (1966)
The Reptile (1966)
October 19
The Night of the Hunter (1955)
Walkabout (1971)
Performance (1970)
October 21 : TCM UNDERGROUND: RATS!
Willard (1971)
Ben (1972)
October 22 : TCM PRIMETIME – MONSTER OF THE MONTH: DRACULA
Dracula, Prince of Darkness (1965)
Dracula Has Risen from the Grave (1969)
The Monster (1925)
Eyes Without a Face (1960)
Kwaidan (1965)
October 23
The Elephant Man (1980)
October 24 : TCM PRIMETIME – TCM SPOTLIGHT: CLASSIC HORROR (MISC)
The Innocents (1961)
Diary of a Madman (1963)
Curse of the Demon (1958)
Carnival of Souls (1962)
From Beyond the Grave (1973)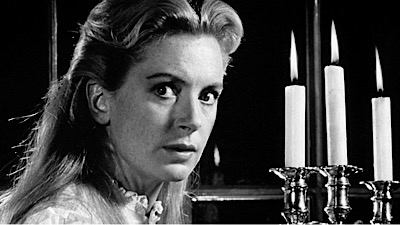 October 25
The Witches (1966)
October 26 : TCM PRIMETIME – TCM SPOTLIGHT: 70'S FUTURE SHOCK
The Omega Man (1971)
Logan's Run (1975)
THX 1138 (1971)
A Clockwork Orange (1971)
Soylent Green (1973)
October 27
Psycho (1960)
October 28 : TCM UNDERGROUND: BODY HORROR
Mark of the Vampire (1935)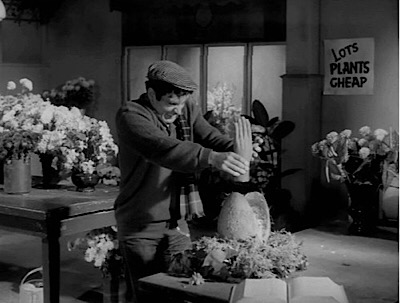 The Devil-Doll (1936)
What Ever Happened to Baby Jane? (1962)
Little Shop of Horrors (1960)
Village of the Damned (1961)
Children of the Damned ( 1963)
House of Dark Shadows (1970)
Night of Dark Shadows (1971)
M (1951)
The Brood (1979)
Repulsion (1965)
October 29 : TCM PRIMETIME – MONSTER OF THE MONTH: DRACULA
Taste the Blood of Dracula (1970)
Dracula A.D. 1972 (1972)
Haxan: Witchcraft Through the Ages (1922)
Onibaba (1964)
Ugetsu (1953)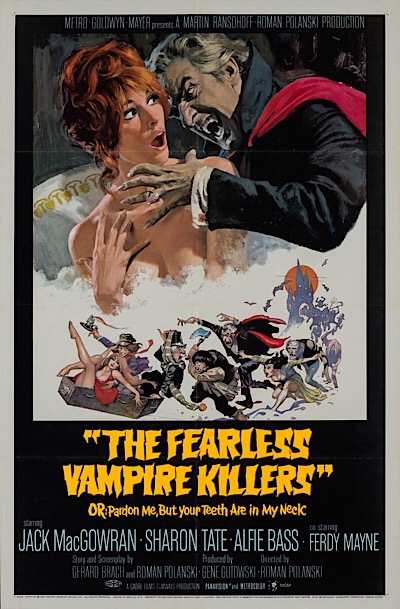 October 31
White Zombie (1932)
Mad Love (1935)
Dementia 13 (1963)
13 Ghosts (1960)
The Fearless Vampire Killers (1966)
House of Wax (1953)
Poltergeist (1982)
The Old, Dark House (1932)
The Haunting (1963)
The House on Haunted Hill (1958)
The Cat and the Canary (1939)
The Old Dark House (1963)
The Bat (1959)
Cheers,
garv