Great news for Anglophile horror fans!  Severin Films announced today that they will release The Amicus Collection, a four-disc Blu-ray box set on December 5th.  The set will include three films from "The Studio That Dripped Blood" — Asylum (1972), And Now the Screaming Starts (1973), and The Beast Must Die (1974) — each on its own Blu-ray, plus a disc of extras, entitled "The Vault of Amicus."
Two of the films will also be available for purchase individually, but you have to purchase the box set if you want the werewolf mystery The Beast Must Die (and you know you do).
Below is the full announcement from severin-films.com.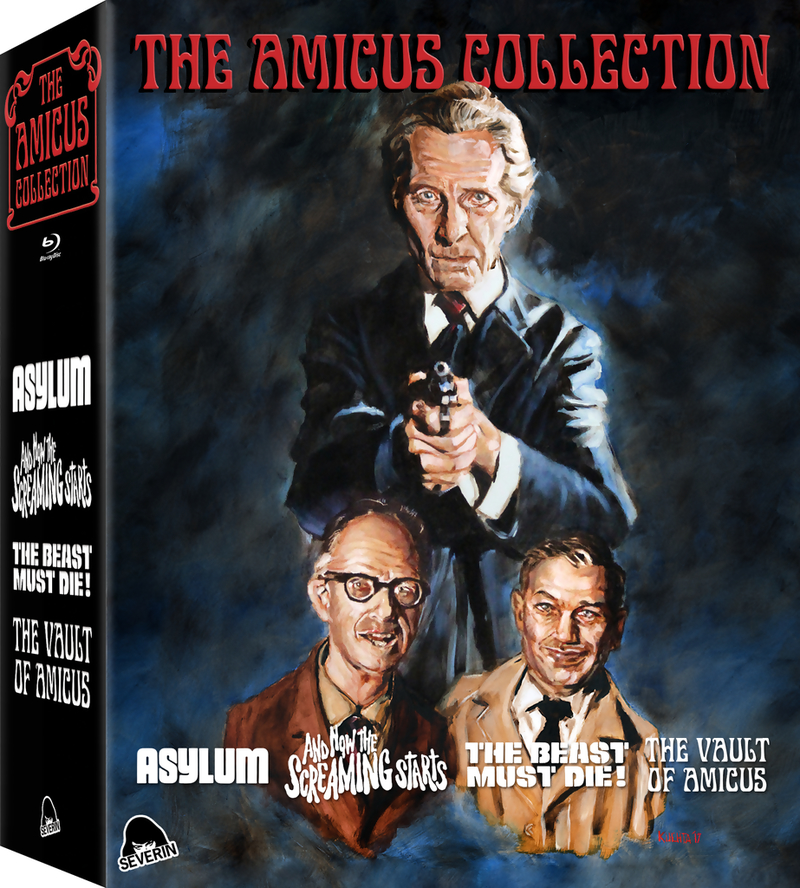 Four-Disc Collection
Now Remastered For The First Time Ever
With All-New Bonus Features
Known as 'The Studio That Dripped Blood', the British film company Amicus Productions – founded by American writer/producers Max J. Rosenberg and Milton Subotsky – built a legacy of horror anthologies and twisted thrillers that remains among the very best genre movies of the '70s. In this trio of Amicus classics – featuring stars that include Peter Cushing, Herbert Lom, Britt Ekland, Patrick Magee, Stephanie Beacham, Calvin Lockhart, Michael Gambon and Charlotte Rampling – you'll discover the studio's legendary portmanteau ASYLUM, their insane gothic shocker AND NOW THE SCREAMING STARTS, and – exclusive to this set – the infamous werewolf whodunit THE BEAST MUST DIE, as well as a Bonus Disc of Amicus trailers, TV commercials, rare interviews and more. The Amicus Collection is a Limited Edition, and Numbered to 3500 copies. This Box Set is also available in The Amicus Bundle along with a T-shirt, the Amicus Book, 4 Enamel Pin Set, and a Picture Frame.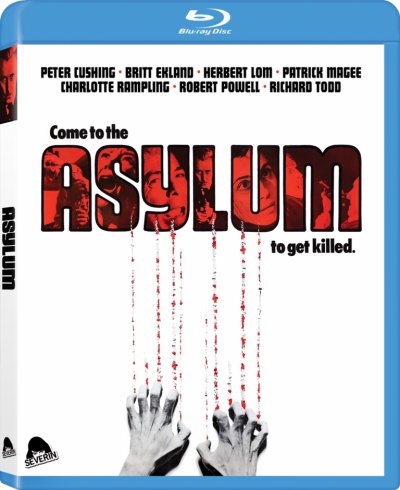 ASYLUM Special Features:
Two's A Company: 1972 On-set report from BBC featuring Interviews With Producer Milton Subotsky, Director Roy Ward Baker, Actors Charlotte Rampling, James Villiers, Megs Jenkins, Art Director Tony Curtis and Production Manager Teresa Bolland
David J. Schow on Robert Bloch – Featurette
Fiona Subotsky Remembers Milton Subotsky – Featurette
Inside The Fear Factory Featurette with Directors Roy Ward Baker, Freddie Francis and Producer Max J. Rosenberg
Audio Commentary with Director Roy Ward Baker and Camera Operator Neil Binney
Theatrical Trailer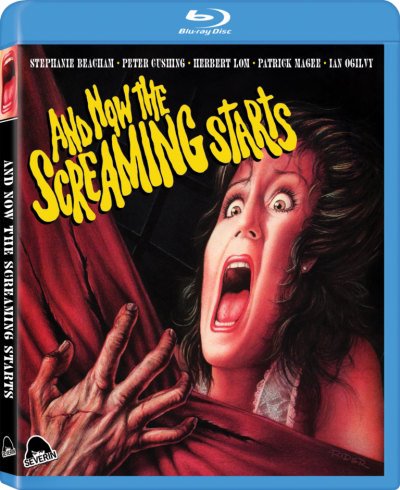 AND NOW THE SCREAMING STARTS Special Features
The Haunting Of Oakley Court – Featurette with Allan Bryce, Author of "Amicus: The Friendly Face Of Fear", and David Flint, Author of "Ten Years Of Terror", visit the classic horror film location
Audio Commentary with Director Roy Ward Baker and Actress Stephanie Beacham
Audio Commentary with Star Ian Ogilvy
Archive Audio Interview with Actor Peter Cushing By Denis Meikle
Horror Journalist Denis Meikle Recalls And Now The Screaming Starts – Featurette
Theatrical Trailer
Radio Spot
THE BEAST MUST DIE Special Features (Exclusive ONLY to this Set)
And Then There Were Werewolves – Audio Essay By Horror Historian Troy Howarth
Audio Commentary with Director Paul Annett
Directing the Beast:
Theatrical Trailer
Exclusive ONLY to this set.  Not available for separate purchase.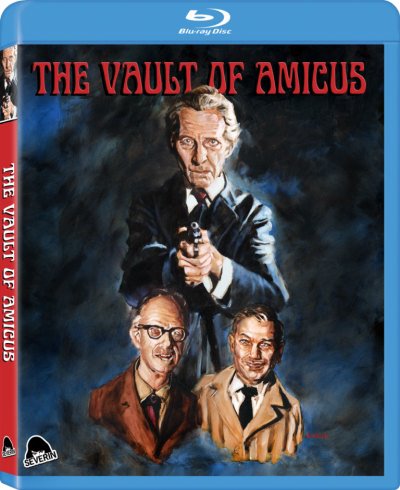 THE VAULT OF AMICUS Special Features
Over An Hour of Amicus Trailers
Audio Commentary With British Horror Film Writers Kim Newman & David Flint
Phil Nutman Audio Interview with Milton Subotsky – Audio Interview With Accompanying Stills / Posters
Jonathan Sothcott Audio Interview with Max Rosenberg – Audio Interview With Accompanying Stills / Posters
Bonus Amicus TV spots
And for the Amicus super-fan: