Shout Select announced today that they will release The 'Burbs (Collector's Edition) [Blu-ray]
on March 20th. This was a totally unexpected announcement and a very welcome one, as we love Joe Dante films here at the Bottom Shelf.  While a bare bones Blu-ray has been available previously stateside from Universal, Arrow Video's Region B edition far exceeded the American release in terms of special features.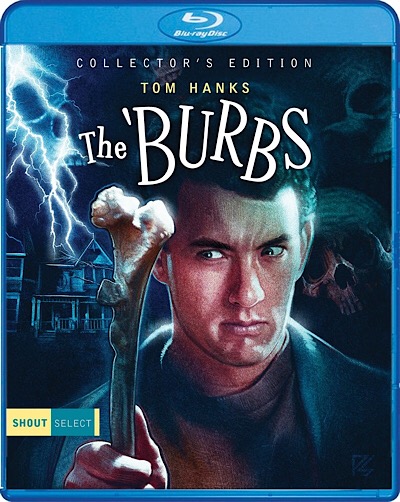 The full specs will be released at a later date.  In the meantime, here is the announcement from the Shout Select Facebook page:
If there is one thing that the announcement of Matinee brought us…. it was requests for The 'Burbs. So…. we decided it was a good idea!
The 'Burbs (Collector's Edition) is out March 20, 2018 and stacked with bonus features (TBD)! Pre-order now at http://bit.ly/BurbsCollector and stay tuned for more info!